Top Ten Tuesday is a weekly feature created by The Broke and the Bookish.
This week's theme is all about SUMMER! So here are 10  books to read as the weather starts to warm up.
Now these are mostly straight contemporary reads – with a thriller, a retelling, and a historical time travel thrown in – because I LOVE contemporaries in the summer. I find that they're perfect for a quick read and are great books to get lost in.
Dangerous Girls by Abigail Haas // It's Spring Break of senior year. Anna, her boyfriend Tate, her best friend Elise, and a few other close friends are off on a debaucherous trip to Aruba that promises to be the time of their lives. But when Elise is found brutally murdered, Anna finds herself trapped in a country not her own, fighting against vile and contemptuous accusations. As Anna sets out to find her friend's killer, she discovers hard truths about her friendships, the slippery nature of truth, and the ache of young love. As she awaits the judge's decree, it becomes clear that everyone around her thinks she is not just guilty, but dangerous. When the truth comes out, it is more shocking than one could ever imagine.
Second Chance Summer by Morgan Matson // Taylor Edwards' family might not be the closest-knit—everyone is a little too busy and overscheduled—but for the most part, they get along just fine. Then Taylor's dad gets devastating news, and her parents decide that the family will spend one last summer all together at their old lake house in the Pocono Mountains. Crammed into a place much smaller and more rustic than they are used to, they begin to get to know each other again. And Taylor discovers that the people she thought she had left behind haven't actually gone anywhere. Her former best friend is still around, as is her first boyfriend…and he's much cuter at seventeen than he was at twelve. As the summer progresses and the Edwards become more of a family, they're more aware than ever that they're battling a ticking clock. Sometimes, though, there is just enough time to get a second chance—with family, with friends, and with love.
Summer of Chasing Mermaids by Sarah Ockler // The youngest of six talented sisters, Elyse d'Abreau was destined for stardom – until a boating accident took everything from her. Now, the most beautiful singer in Tobago can't sing. She can't even speak. Seeking quiet solitude, Elyse accepts a friend's invitation to Atargatis Cove. Named for the mythical first mermaid, the Oregon seaside town is everything Elyse's home in the Caribbean isn't: an ocean too cold for swimming, parties too tame for singing, and people too polite to pry – except for one. Christian Kane is a notorious playboy – insolent, arrogant, and completely charming. He's also the only person in Atargatis Cove who doesn't treat Elyse like a glass statue. He challenges her to express herself, and he admires the way she treats his younger brother, Sebastian, who believes Elyse is the legendary mermaid come to life. When Christian needs a first mate for the Cove's high-stakes Pirate Regatta, Elyse reluctantly stows her fear of the sea and climbs aboard.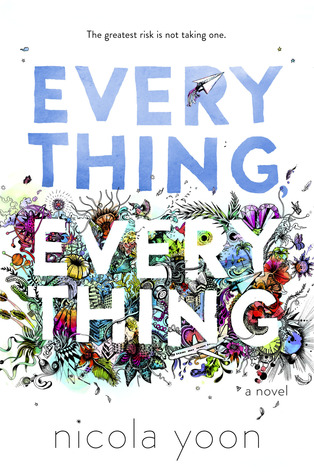 Everything Everything by Nicola Yoon // My disease is as rare as it is famous. Basically, I'm allergic to the world. I don't leave my house, have not left my house in seventeen years. The only people I ever see are my mom and my nurse, Carla. But then one day, a moving truck arrives next door. I look out my window, and I see him. He's tall, lean and wearing all black—black T-shirt, black jeans, black sneakers, and a black knit cap that covers his hair completely. He catches me looking and stares at me. I stare right back. His name is Olly. Maybe we can't predict the future, but we can predict some things. For example, I am certainly going to fall in love with Olly. It's almost certainly going to be a disaster.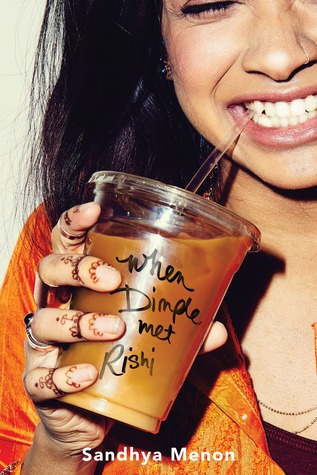 When Dimple Met Rishi by Sandhya Menon // Dimple Shah has it all figured out. With graduation behind her, she's more than ready for a break from her family, from Mamma's inexplicable obsession with her finding the "Ideal Indian Husband." Ugh. Dimple knows they must respect her principles on some level, though. If they truly believed she needed a husband right now, they wouldn't have paid for her to attend a summer program for aspiring web developers…right? Rishi Patel is a hopeless romantic. So when his parents tell him that his future wife will be attending the same summer program as him—wherein he'll have to woo her—he's totally on board. Because as silly as it sounds to most people in his life, Rishi wants to be arranged, believes in the power of tradition, stability, and being a part of something much bigger than himself. The Shahs and Patels didn't mean to start turning the wheels on this "suggested arrangement" so early in their children's lives, but when they noticed them both gravitate toward the same summer program, they figured, Why not? Dimple and Rishi may think they have each other figured out. But when opposites clash, love works hard to prove itself in the most unexpected ways.
Girl Out of Water by Laura Silverman // Anise Sawyer plans to spend every minute of summer with her friends: surfing, chowing down on fish tacos drizzled with wasabi balsamic vinegar, and throwing bonfires that blaze until dawn. But when a serious car wreck leaves her aunt, a single mother of three, with two broken legs, it forces Anise to say goodbye for the first time to Santa Cruz, the waves, her friends, and even a kindling romance, and fly with her dad to Nebraska for the entire summer. Living in Nebraska isn't easy. Anise spends her days caring for her three younger cousins in the childhood home of her runaway mom, a wild figure who's been flickering in and out of her life since birth, appearing for weeks at a time and then disappearing again for months, or even years, without a word. Complicating matters is Lincoln, a one-armed, charismatic skater who pushes Anise to trade her surfboard for a skateboard. As Anise draws closer to Lincoln and takes on the full burden and joy of her cousins, she loses touch with her friends back home – leading her to one terrifying question: will she turn out just like her mom and spend her life leaving behind the ones she loves
The Geography of You and Me by Jennifer E. Smith // Lucy and Owen meet somewhere between the tenth and eleventh floors of a New York City apartment building, on an elevator rendered useless by a citywide blackout. After they're rescued, they spend a single night together, wandering the darkened streets and marveling at the rare appearance of stars above Manhattan. But once the power is restored, so is reality. Lucy soon moves to Edinburgh with her parents, while Owen heads out west with his father. Lucy and Owen's relationship plays out across the globe as they stay in touch through postcards, occasional e-mails, and—finally—a reunion in the city where they first met.
Beneath Wandering Stars by Ashlee Cowles // After her soldier brother is horribly wounded in Afghanistan, Gabriela must honor the vow she made: If anything ever happened to him, she would walk the Camino de Santiago through Spain, making a pilgrimage in his name. The worst part is that the promise stipulates that she must travel with her brother's best friend–a boy she has despised all her life. Her brother is in a coma, and Gabi feels that she has no time to waste, but she is unsure. Will she hesitate too long, or risk her own happiness to keep a promise?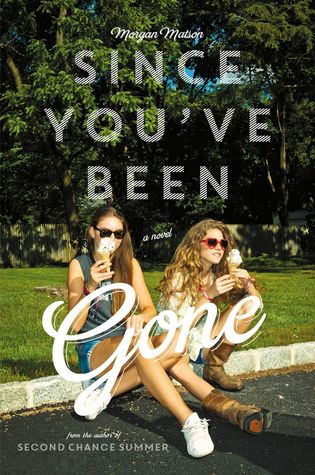 Since You've Been Gone by Morgan Matson // It was Sloane who yanked Emily out of her shell and made life 100% interesting. But right before what should have been the most epic summer, Sloane just…disappears. All she leaves behind is a to-do list. On it, thirteen Sloane-inspired tasks that Emily would normally never try. But what if they could bring her best friend back? Apple picking at night? Okay, easy enough. Dance until dawn? Sure. Why not? Kiss a stranger? Um…  Emily now has this unexpected summer, and the help of Frank Porter (totally unexpected), to check things off Sloane's list. Who knows what she'll find?
The Girl From Everywhere by Heidi Heilig // Nix has spent her entire life aboard her father's ship, sailing across the centuries, across the world, across myth and imagination. As long as her father has a map for it, he can sail to any time, any place, real or imagined: nineteenth-century China, the land from One Thousand and One Nights, a mythic version of Africa. Along the way they have found crewmates and friends, and even a disarming thief who could come to mean much more to Nix. But the end to it all looms closer every day. Her father is obsessed with obtaining the one map, 1868 Honolulu, that could take him back to his lost love, Nix's mother. Even though getting it—and going there—could erase Nix's very existence.
What are some of your favorite summer reads? Have you read any of these books, are they on your list?
Share your thoughts and leave a comment down below!
Happy readings.