I was mentioned over on A Thousand Lives of Frankie Lovely, go check her out!
This is really the perfect tag to summarize my year in books so far, so I'm joining in.  I'm going to try and only have one answer per question and to not repeat answers, so I can talk about as many books/authors as possible without have 5,000 answers per question.
---
BEST BOOK YOU'VE READ SO FAR IN 2017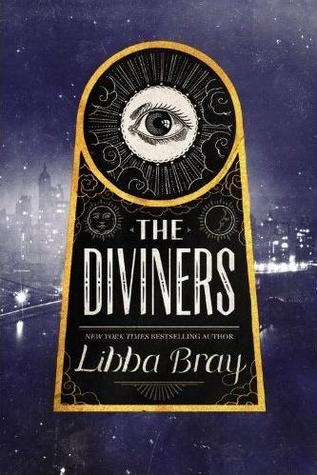 The Diviners by Libba Bray. This book is filled with magic, mystery, and 1920s glamour.
---
BEST SEQUEL YOU'VE READ SO FAR IN 2017
A Gathering of Shadows by V.E. Schwab. I loved the world, I loved the characters, I loved this book!
---
NEW RELEASE YOU HAVEN'T READ YET, BUT WANT TO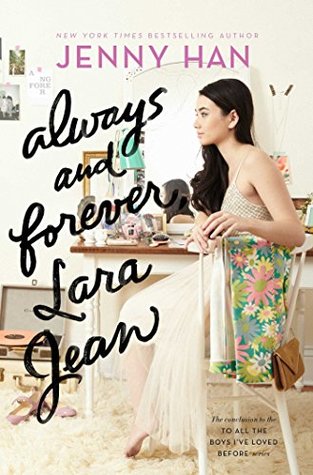 Always and Forever, Lara Jean by Jenny Han. I need my happy ending dammit.
---
MOST ANTICIPATED RELEASE FOR THE SECOND HALF OF THE YEAR
Tower of Dawn by Sarah J Maas. I am trash for this series, and that is all.
---
BIGGEST DISAPPOINTMENT
Geekerella by Ashley Poston. Stereotypical caricatures and unrealistic plot points left me really disappointed.
---
BIGGEST SURPRISE
Strange the Dreamer by Laini Taylor. I've put off Laini Taylor's books because I've been afraid of how flowery the writing is, so I was happily surprised that I LOVED this book!
---
FAVORITE NEW AUTHOR (OR NEW TO YOU)
Becky Albertalli. I read Simon vs the Homo Sapiens Agenda earlier this year. It was one of the best contemporaries of the year so far for me. And I'm planning on reading The Upside of Unrequited later this week, and I cannot wait.
---
NEWEST FICTIONAL CRUSH
Kashmir Farras from The Girl from Everwhere. A swoon-worthy pirate thief with a sardonic sense of humor, what's not to love.
---
NEWEST FAVORITE CHARACTER
Rhy Maresh from Shades of Magic series. He is charming, charismatic, and incredibly kind and thoughtful. He's basically perfect.
---
BOOK THAT MADE YOU CRY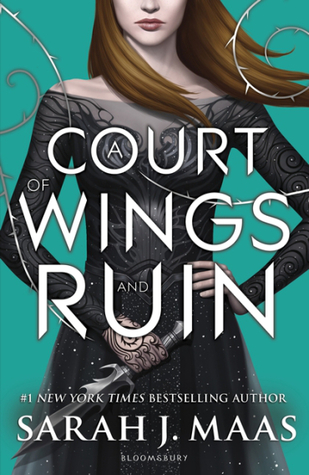 A Court of Wings and Ruin by Sarah J Maas. I can cry really easily at books, so this really could have been any number of books, but this is the most recent.
---
BOOK THAT MADE YOU HAPPY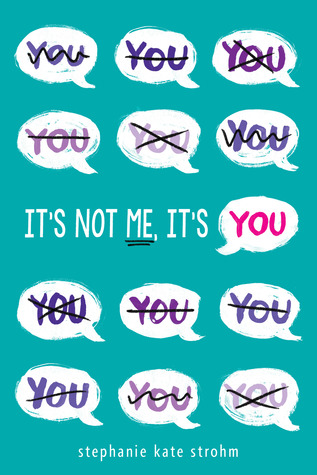 It's Not Me, It's You by Stephanie Kate Strohm. I laughed out laud many times while reading this.
---
MOST BEAUTIFUL BOOK YOU'VE BOUGHT SO FAR THIS YEAR (OR RECEIVED)
I don't buy many books, so I'm going to say which ARC I've received I think has the best cover.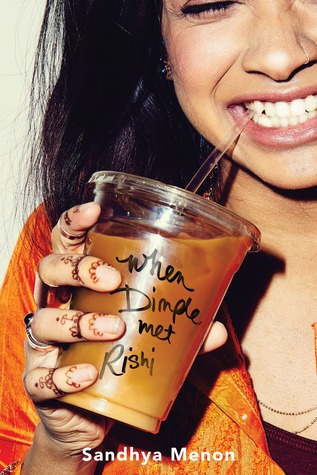 When Dimple Met Rishi by Sandhya Menon. Look at this cover, it exuded happiness and sunshine.
---
WHAT BOOKS DO YOU NEED TO READ BY THE END OF THE YEAR?
Like a million! (but we'll go with 5 in each category).
Already Released: Our Dark Duet by Victoria Schwab; Royal Bastards by Andrew Shvarts; Everything All at Once by Katrina Leno; The Wonder of Us by Kim Culbertson; Honestly Ben by Bill Konigsberg
Anticipated Releases: Nice Try, Jane Sinner by Lianne Oelke; Who's That Girl by Blair Thornburgh; Speak Easy, Speak Love by McKelle George; Here We Are Now by Jasmine Warga; Wonder Woman: Warbringer by Leigh Bardugo
---
FAVORITE BOOK COMMUNITY MEMBER (BLOGGER, BOOKTUBER AND BOOKSTAGRAMMER)
A THOUSAND LIVES OF FRANKIE LOVELY
and so many more!
---
What are some of your favorite reads so far? What are you looking forward to? Share below and happy reading!