WWW Wednesday is a meme hosted by Sam at Taking on a World of Words and was formerly hosted by A Daily Rhythm. It is open for anyone to participate, even without a blog you can comment on Sam's post with your own answers. It is a great way to share what you've been reading! All you have to do is answer three questions and share a link to your blog in the comments section of Sam's blog.
THE THREE WS ARE:
What are you currently reading?
What did you recently finish reading?
What do you think you'll read next?
---
Currently Reading
Changes in Latitude by Jen Malone
A "road trip" romance that takes place during a sailing trip from Oregon to Mexico. This sounds like the PERFECT summer read!
---
Just Finished
Everything All at Once by Katrina Leno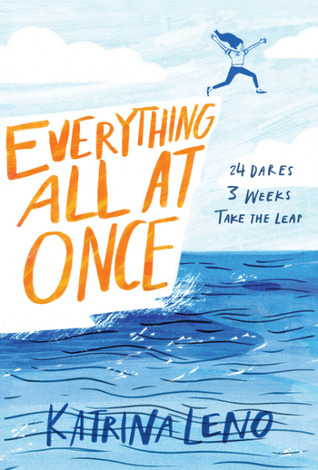 Following letters from her recently passed aunt, Lottie Reeves grows in courage and boldness in this fun and engaging contemporary with a bonus scavenger hunt feel!
---
Reading Next
Not to brag, but I actually read 3 out of 4 books that I had on my list last week, so here's hoping the trend continues!
Aftercare Instructions by Bonnie Pipkin
The Hundredth Queen by Emily R. King
The Love Letters of Abelard and Lily by Laura Creedle
Nice Try, Jane Sinner by Liane Oelke
Dangerous Girls by Abigail Haas
---
Have you read any of these books? Or are you looking forward to them? What are you planning on reading this week? Share down below!