Another Sunday, another book tag.
Big thanks to Destiny @HowlingLibraries for tagging me to do this book tag! She has awesome posts and an incredible bookstagram so make sure you check her out!
---
 Find a book on your shelves or ereader with a blue cover. What made you want to pick up this book?
I read a First in Line sampler from one of my local libraries, fell in love, then immediately requested it on NetGalley. (and proceeded to love everything about this book)
Think of a book you didn't expect to enjoy, but did. Why did you read it in the first place?
Because I was wary about her flowery writing and descriptive writing, but people would not stop talking about it so I picked it up.
---
Stand in front of your bookshelf with your eyes closed and pick up a book at random. How did you discover this book?
I was alive in 2002, so I knew about the Harry Potter series.
---
Pick a book that someone personally recommended to you. What did you think of it?
I have never had a more visceral reaction to any book I've ever read. It came highly suggested by my sister, and we both really loved it!
---
Pick a book that you discovered through YouTube / book blogs. Did it live up to the hype?

Not for me. I didn't find the modernization to be successful, and I thought the characters were pretty one dimensional.
---
Find a book on your shelves or ereader with a one-word title. What drew you to this book?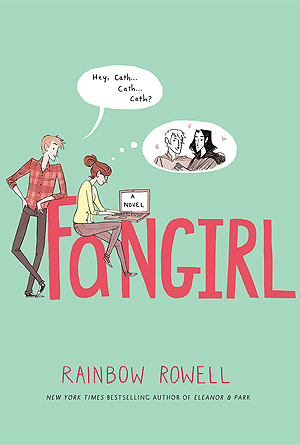 Another situation where I saw the book everywhere. Also another situation where I didn't really love the book. (I really didn't like Cath.)
---
What book did you discover through a film / TV adaptation?
I definitely watched and loved The Princess Diaries by Meg Cabot before reading the book.
---
Think of your all-time favorite book(s). When did you read these and why did you pick them up in the first place?
I gain to many favorites to really keep a definitive list of when I read them, or why I picked them up.
---