Another Sunday, another book tag.
All the thanks and love to Sarah @TheCleaverReader for tagging me and Mandy @BookPrincessReviews creating this amazing tag! So make sure you check out both their blogs!
If you're like me you consider yourself a Disney aficionado – I've seen all the movies, I know all the songs, I just love Disney. So let's share out love of Disney Sidekicks and Books at the same time. Let's get started!
---
MUSHU FROM MULAN/OLAF + SVEN FROM FROZEN
THE COMIC RELIEF – NAME YOUR FAVORITE HILARIOUS CHARACTER OR YOUR FAVORITE COMEDY/FUNNY BOOK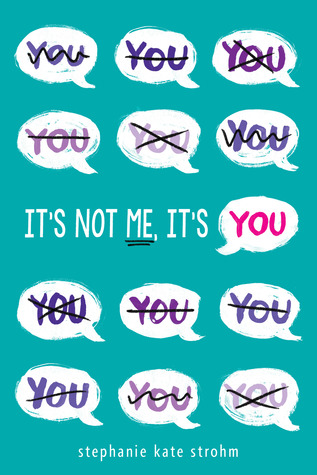 For book, I'm going with It's Not Me, It's You by Stephanie Kate Strohm. This was just such a fun book. Main character Avery Dennis conducts an oral history of her dating past to figure out why all of her relationships ended. It's so bubbly and fun and I laughed out loud several times.
For funny character I've got to go with Thorne from The Lunar Chronicles series. I think this is an obvious, but excellent choice. Thorne is such a fantastic character and brings charisma to every interaction.
---
THE SEVEN DWARFS FROM SNOW WHITE
FAVORITE GROUP/ENSEMBLE
This could have been a couple different groups (I had a Top 10 ensemble's list a few weeks ago), but I really do love this thief brigade. Each character offers something to the group, and no one is lost in the crowd – it's a true team. And I love them.
---
PASCAL FROM TANGLED
THE LOYAL CHEERLEADER CHAMELEON (NOT A FROG, FLYNN RIDER) – NAME A BOOK THAT STARTED OUT ONE WAY BUT CHANGED FOR YOU
     
I'm going to one for each. A book that took a negative turn was When I Am Through With You by Stephanie Kuehn. I liked this to start with, but it really took a nosedive after the climax for me, and I loss 99% of my interest. A book that took a positive turn was Jellicoe Road by Melina Marchetta. I found that this had a bit of a slow start, but once everything starts to build, the story really blooms.
---
MEEKO FROM POCAHONTAS
POCAHONTAS'S SLY AND SNEAKY RACCOON FRIEND – NAME A PLOT TWIST THAT YOU DID NOT SEE COMING
Waste of Space is a hilarious satire about reality tv. It also had an ending that i did not expect.
---
RAJAH FROM ALADDIN / FLOUNDER FROM THE LITTLE MERMAID
GENTLE WITH THEIR PRINCESS BUT PROTECTIVE WITH EVERYONE ELSE – NAME YOUR FAVORITE BEST FRIEND IN A NOVEL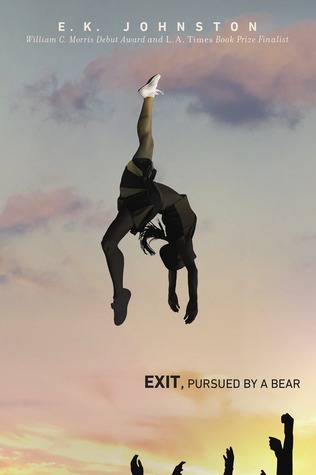 Polly is a FANTASTIC best friend to main character Hermione. She's supportive and caring and everything that Hermione needs. LOVE their relationship.
---
LOUIS FROM THE PRINCESS AND THE FROG / SEBASTIAN FROM THE LITTLE MERMAID / COGSWORTH, LUMIERE, MRS. POTTS, & CHIP FROM BEAUTY AND THE BEAST
THE MUSICAL BUNCH – NAME A NOVEL WHERE MUSIC PLAYED A BIG PART OR MADE YOU WANT TO SING ITS PRAISES
Who's that Girl follows Natty as she's reunited with a last summer's crush, Sebestain, who happens to have a new hit song Natalie. Now Natty, and the rest of the world, is trying to figure out who is the song's subject.
---
MAXIMUS FROM TANGLED
THE OBSTACLE IN FLYNN RIDER'S WAY – NAME A CHARACTER THAT FACES A LOT OF OBSTACLES
Emmett Atwater. He's got to fight not only his teammates, but everyone aboard the Genesis 11. He faces physical and mental challenged as he tries to secure a spot to Eden.
---
HAMISH, HUBERT, & HARRIS FROM BRAVE
FAVORITE FAMILY DYNAMICS IN A NOVEL
I love the Song sisters, and I love their dad too. They are such a fantastic family and I love them with all my heart.
---
RAY FROM THE PRINCESS AND THE FROG / 3 FAIRIES FROM SLEEPING BEAUTY
THE ADVICE GIVERS – BOOK THAT MOST IMPACTED YOUR LIFE
There's something about this book (technically play) that is so thought-provoking. It became an instant favorite after reading it for a class, but it's truly something special.
---
HEI HEI FROM MOANA
NAME A CHARACTER THAT STEALS THE SHOW
Magiano in the Young Elites series by Marie Lu. We don't get introduced to him until book 2 but he instantly became my favorite.
---
GUS & JAQ FROM CINDERELLA
OPPOSITES ATTRACT – NAME YOUR FAVORITE OR WORST OPPOSITE ATTRACTS PAIRING
Nina and Matthias (Six of Crows) is a great opposites attract couple. Simon and Baz (Carry On) are pretty great too.
---
I'm tagging:
Haley @ FangirlFury
Sydney @Sydney'sShelves
Chloe @TheElvenWarrior
and anyone else who wants to do this fun tag!
---
Who's your favorite Disney Princess sidekick (mine's mushu)? What are your anwsers to these questions? Share below!