WWW Wednesday is a meme hosted by Sam at Taking on a World of Words and was formerly hosted by A Daily Rhythm. It is open for anyone to participate, even without a blog you can comment on Sam's post with your own answers. It is a great way to share what you've been reading! All you have to do is answer three questions and share a link to your blog in the comments section of Sam's blog.
THE THREE W'S ARE:
What are you currently reading?
What did you recently finish reading?
What do you think you'll read next?
---
Currently Reading
Feral Youth by Shaun David Hutchinson
"There's no such thing as an objective truth anymore. It's all about what you believe. Believe something hard enough and – to you at least – that's the truth forever and ever, and fuck anyone who tries to tell you otherwise."
I am loving this so far. The narration is fantastic – dark, humorous, honest. The transitions between stories are great, and I'm really liking the different character dynamics we get to see so far. I'm not even halfway through this yet, but I'm really loving this Canterbury Tales-inspired anthology!
---
Just Finished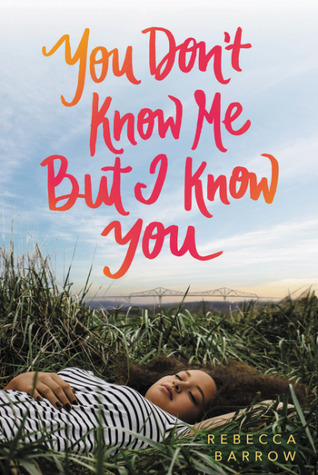 "The whole world is full of people trying to get through, making the best of what they have, pretending like they can pull it off. And there's no shame in that."
This was a great story of family, choice, love, and growth. We follow Audrey Spencer as she unexpectedly finds herself pregnant, and the choices she now has to make.
---
Reading Next
We're getting closer to September and all of the fantastic releases coming out! Ans I have a few more ARCs from the beginning of September I want to get to before #ARCAugust is over.
Autoboyography by Christina Lauren
One Dark Throne by Kendare Blake
Speak Easy, Speak Love by McKelle George
Release by Patrick Ness
Thunderstruck by Brenda Drake
---
Have you read any of these books? Are they on your TBR? Which book should I read next? Share below!