Thanks so much to Sarah @TheCleaverReader for nominating me! I loved all of these questions. Make sure you go check her out!
WHAT IS THE SUNSHINE BLOGGER AWARD?
The Sunshine Blogger Award is given to those who are creative, positive and inspiring, while spreading sunshine to the blogging community.
HOW DOES IT WORK:
Thank the person(s) who nominated you in a blog post and link back to their blog
Answer the 11 questions sent by the person who nominated you
Nominate 11 new blogs to receive the award and write them 11 new questions
List the rules and display the Sunshine Blogger Award logo on your post and/or on your blog
---
The Questions
What is your favorite cover so far this year?
I love all of these covers for different reasons. When Dimple Met Rishi and Top Ten are both so perfect for contemporaries! I love how happy they both make me, and the polaroid style of Top Ten is fantastic! Strange the Dreamer is so perfect for the story – the gold and blue, the moths – AGH, I just love it! (and the UK cover is gorgeous too). I love all of the flowers and the purple on Wicked Like a Wildfire.
---
Do you enjoy Audiobooks or Physical/eBooks better?
I like physical/eBooks about the same. I have the slightest preference to physical, but only marginally. I unfortunately haven't really gotten into Audiobooks. They just take so much longer to read than other formats (even with the speed adjusted), and I've found the narrators can be hit or miss.
---
What is your 2017 reading goal?
My Goodreads goal was to hit 75 books and I've met that!
---
What is your favorite genre of YA?
I really don't think I can pick between contemporary and fantasy.
---
If you could live in a book world which one would it be?

I'd totally live in Warcross' version of our world. It sounds incredible and epic and all things badass.
---
Who's your book boyfriend/girlfriend?
I'll pick a recent favorite and say Lazlo Strange from Strange the Dreamer. Because I love him with all my heart.
---
What is your favorite mystical creature?
I love mermaids, of all incarnations. They can be seductive, mysterious, shy, dangerous. I just love them all. (Dragons are always good too, if we want to go a non-humanoid route)
---
If you could meet any author who would it be?
These kinds of questions always stress me out, because I don't like meeting people in general – even if it's an author who's work I love. Here are some authors that I'd really like to meet Becky Albertalli, Jenny Han, Sarah J Maas, Adam Silvera, Angie Thomas.
---
What is your anticipated read for the rest of this year?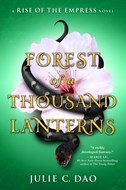 It's funny you thought I could pick just one! Here are some of my most anticipated for the rest of the year!
---
If you could have any power what would it be and why?
I'd say teleportation, because I can embrace my lazyness and be anywhere instantly. No traffic, no driving, it's a win-win.
---
What book in the Harry Potter series is your favorite?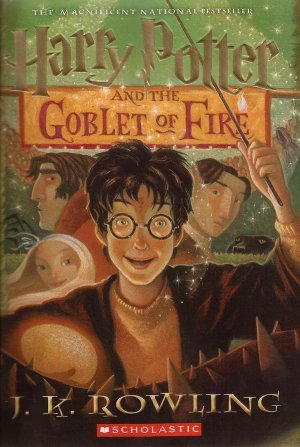 Goblet of Fire for the win! And this is probably the one I've read the most. I have a whole Harry Potter ranking post I'm probably going to get to in the future.
---
Tagging
@TheBooksAreEverywhere / @LolaEtLaVie / @MyLifeAsASportsFangirl / @InSearchOfDragons / @Here'sToHappyEndings / @MusingsAndBooks / @One'sPeculiar / @VickyWhoReads / @WandererInNeverland / @AVeryBookishGirl / @DivingUnderTheCover
Feel free to skip doing the tag if you don't want to – just know I think you're awesome and deserve the recognition!
---
 My Questions
What is the last book you added to your TBR?
If you could get an ARC of any book that comes out later this year what would it be?
What is your favorite place to read?
What author do you want to read more of?
What author can you not get into?
What book do you think everyone needs to read?
If you could turn any book into a movie/tv show what would it be?
What is your book dream vacation spot?
What is your favorite genre to read?
What is the last song you listened to? (Bonus if you can relate it to a book)
Who are your top 5 characters (books, TV, movies, anything)?