September has SO MANY fantastic releases! I've been lucky to have read a few of them, so I'll include a link to my review so you can check out the September releases I've already read, and have quite a few ARCs left to read for this month. So Let's talk about some the amazing releases coming out this month that I am excited for.
Tower of Dawn by Sarah J. Maas // Chaol Westfall has always defined himself by his unwavering loyalty, his strength, and his position as the Captain of the Guard. But all of that has changed since the glass castle shattered, since his men were slaughtered, since the King of Adarlan spared him from a killing blow, but left his body broken. His only shot at recovery lies with the legendary healers of the Torre Cesme in Antica—the stronghold of the southern continent's mighty empire. And with war looming over Dorian and Aelin back home, their survival might lie with Chaol and Nesryn convincing its rulers to ally with them. But what they discover in Antica will change them both—and be more vital to saving Erilea than they could have imagined. Release Date: September 5th
---
They Both Die at the End by Adam Silvera // On September 5, a little after midnight, Death-Cast calls Mateo Torrez and Rufus Emeterio to give them some bad news: They're going to die today. Mateo and Rufus are total strangers, but, for different reasons, they're both looking to make a new friend on their End Day. The good news: There's an app for that. It's called the Last Friend, and through it, Rufus and Mateo are about to meet up for one last great adventure and to live a lifetime in a single day. Release Date: September 5th. [Review here]
---
The Thing With Feathers by McCall Hoyle // Emilie Day believes in playing it safe: she's homeschooled, her best friend is her seizure dog, and she's probably the only girl on the Outer Banks of North Carolina who can't swim. Then Emilie's mom enrolls her in public school, and Emilie goes from studying at home in her pj's to halls full of strangers. To make matters worse, Emilie is paired with starting point guard Chatham York for a major research project on Emily Dickinson. She should be ecstatic when Chatham shows interest, but she has a problem. She hasn't told anyone about her epilepsy. Emilie lives in fear her recently adjusted meds will fail and she'll seize at school. Eventually, the worst happens, and she must decide whether to withdraw to safety or follow a dead poet's advice and "dwell in possibility." Release Date: September 5th
---
If There's No Tomorrow by Jennifer L Armentrout // Lena Wise is always looking forward to tomorrow, especially at the start of her senior year. She's ready to pack in as much friend time as possible, to finish college applications and to maybe let her childhood best friend Sebastian know how she really feels about him. For Lena, the upcoming year is going to be epic—one of opportunities and chances. Until one choice, one moment, destroys everything. Now Lena isn't looking forward to tomorrow. Not when friend time may never be the same. Not when college applications feel all but impossible. Not when Sebastian might never forgive her for what happened. For what she let happen. With the guilt growing each day, Lena knows that her only hope is to move on. But how can she move on when her and her friends' entire existences have been redefined? How can she move on when tomorrow isn't even guaranteed? Release Date: September 5th
---
Feral Youth edited by Shaun David Hutchinson // At Zeppelin Bend, an outdoor education program designed to teach troubled youth the value of hard work, cooperation, and compassion, ten teens are left alone in the wild. The teens are a diverse group who come from all walks of life, and they were all sent to Zeppelin Bend as a last chance to get them to turn their lives around. They've just spent nearly two weeks learning to survive in the wilderness, and now their instructors have dropped them off eighteen miles from camp with no food, no water, and only their packs, and they'll have to struggle to overcome their vast differences if they hope to survive. Inspired by The Canterbury Tales, Feral Youth features characters, each complex and damaged in their own ways, who are enticed to tell a story (or two) with the promise of a cash prize. The stories range from noir-inspired revenge tales to mythological stories of fierce heroines and angry gods. And while few of the stories are claimed to be based in truth, they ultimately reveal more about the teller than the truth ever could. Release Date: September 5th [Review here]
---
A Semi-Definitive List of Worst Nightmares by Krystal Sutherland // Ever since Esther Solar's grandfather was cursed by Death, everyone in her family has been doomed to suffer one great fear in their lifetime. Esther's father is agoraphobic and hasn't left the basement in six years, her twin brother can t be in the dark without a light on, and her mother is terrified of bad luck. The Solars are consumed by their fears and, according to the legend of the curse, destined to die from them. Esther doesn't know what her great fear is yet (nor does she want to), a feat achieved by avoiding pretty much everything. Elevators, small spaces, and crowds are all off-limits. So are haircuts, spiders, dolls, mirrors and three dozen other phobias she keeps a record of in her semi-definitive list of worst nightmares. Then Esther is pickpocketed by Jonah Smallwood, an old elementary school classmate. Along with her phone, money and a fruit roll-up she d been saving, Jonah also steals her list of fears. Despite the theft, Esther and Jonah become friends, and he sets a challenge for them: in an effort to break the curse that has crippled her family, they will meet every Sunday of senior year to work their way through the list, facing one terrifying fear at a time, including one that Esther hadn't counted on: love. Release Date: September 5th [Review here]
---
Girls Made of Snow and Glass by Melissa Bashardoust // At sixteen, Mina's mother is dead, her magician father is vicious, and her silent heart has never beat with love for anyone—has never beat at all, in fact, but she'd always thought that fact normal. She never guessed that her father cut out her heart and replaced it with one of glass. When she moves to Whitespring Castle and sees its king for the first time, Mina forms a plan: win the king's heart with her beauty, become queen, and finally know love. The only catch is that she'll have to become a stepmother. Fifteen-year-old Lynet looks just like her late mother, and one day she discovers why: a magician created her out of snow in the dead queen's image, at her father's order. But despite being the dead queen made flesh, Lynet would rather be like her fierce and regal stepmother, Mina. She gets her wish when her father makes Lynet queen of the southern territories, displacing Mina. Now Mina is starting to look at Lynet with something like hatred, and Lynet must decide what to do—and who to be—to win back the only mother she's ever known…or else defeat her once and for all. Entwining the stories of both Lynet and Mina in the past and present, Girls Made of Snow and Glass traces the relationship of two young women doomed to be rivals from the start. Only one can win all, while the other must lose everything—unless both can find a way to reshape themselves and their story. Release Date: September 5th [Review here]
---
Before She Ignites by Jodi Meadows // Before: Mira Minkoba is the Hopebearer. Since the day she was born, she's been told she's special. Important. Perfect. She's known across the Fallen Isles not just for her beauty, but for the Mira Treaty named after her, a peace agreement which united the seven islands against their enemies on the mainland. But Mira has never felt as perfect as everyone says. She counts compulsively. She struggles with crippling anxiety. And she's far too interested in dragons for a girl of her station. After: Then Mira discovers an explosive secret that challenges everything she and the Treaty stand for. Betrayed by the very people she spent her life serving, Mira is sentenced to the Pit–the deadliest prison in the Fallen Isles. There, a cruel guard would do anything to discover the secret she would die to protect. No longer beholden to those who betrayed her, Mira must learn to survive on her own and unearth the dark truths about the Fallen Isles–and herself–before her very world begins to collapse. Release Date: September 12th [Review here]
---
Autoboyography by Christina Lauren // Three years ago, Tanner Scott's family relocated from California to Utah, a move that nudged the bisexual teen temporarily back into the closet. Now, with one semester of high school to go, and no obstacles between him and out-of-state college freedom, Tanner plans to coast through his remaining classes and clear out of Utah. But when his best friend Autumn dares him to take Provo High's prestigious Seminar—where honor roll students diligently toil to draft a book in a semester—Tanner can't resist going against his better judgment and having a go, if only to prove to Autumn how silly the whole thing is. Writing a book in four months sounds simple. Four months is an eternity. It turns out, Tanner is only partly right: four months is a long time. After all, it takes only one second for him to notice Sebastian Brother, the Mormon prodigy who sold his own Seminar novel the year before and who now mentors the class. And it takes less than a month for Tanner to fall completely in love with him. Release Date: September 15th [Review here]
---
Warcross by Marie Lu // For the millions who log in every day, Warcross isn't just a game—it's a way of life. The obsession started ten years ago and its fan base now spans the globe, some eager to escape from reality and others hoping to make a profit. Struggling to make ends meet, teenage hacker Emika Chen works as a bounty hunter, tracking down players who bet on the game illegally. But the bounty hunting world is a competitive one, and survival has not been easy. Needing to make some quick cash, Emika takes a risk and hacks into the opening game of the international Warcross Championships—only to accidentally glitch herself into the action and become an overnight sensation. Convinced she's going to be arrested, Emika is shocked when instead she gets a call from the game's creator, the elusive young billionaire Hideo Tanaka, with an irresistible offer. He needs a spy on the inside of this year's tournament in order to uncover a security problem . . . and he wants Emika for the job. With no time to lose, Emika's whisked off to Tokyo and thrust into a world of fame and fortune that she's only dreamed of. But soon her investigation uncovers a sinister plot, with major consequences for the entire Warcross empire. Release Date: September 12th [Review here]
---
Nyxia by Scott Reintgen // Emmett Atwater isn't just leaving Detroit; he's leaving Earth. Why the Babel Corporation recruited him is a mystery, but the number of zeroes on their contract has him boarding their lightship and hoping to return to Earth with enough money to take care of his family. Forever. Before long, Emmett discovers that he is one of ten recruits, all of whom have troubled pasts and are a long way from home. Now each recruit must earn the right to travel down to the planet of Eden–a planet that Babel has kept hidden–where they will mine a substance called Nyxia that has quietly become the most valuable material in the universe. But Babel's ship is full of secrets. And Emmett will face the ultimate choice: win the fortune at any cost, or find a way to fight that won't forever compromise what it means to be human. Release Date: September 12th [Review here]
---
Shadowhouse Fall by Daniel José Older // Sierra and her friends love their new lives as shadowshapers, making art and creating change with the spirits of Brooklyn. Then Sierra receives a strange card depicting a beast called the Hound of Light — an image from the enigmatic, influential Deck of Worlds. The shadowshapers know their next battle has arrived. Thrust into an ancient struggle with enemies old and new, Sierra and Shadowhouse are determined to win. Revolution is brewing in the real world as well, as the shadowshapers lead the fight against systems that oppress their community. To protect her family and friends in every sphere, Sierra must take down the Hound and master the Deck of Worlds… or risk losing them all. Release Date: September 12th
---
You Bring the Distant Near by Mitali Perkins // This elegant novel captures the immigrant experience for one Indian-American family with humor and heart. Told in alternating teen voices across three generations, You Bring the Distant Near explores sisterhood, first loves, friendship, and the inheritance of culture–for better or worse. From a grandmother worried that her children are losing their Indian identity to a daughter wrapped up in a forbidden biracial love affair to a granddaughter social-activist fighting to preserve Bengali tigers, Perkins weaves together the threads of a family growing into an American identity. Here is a sweeping story of five women at once intimately relatable and yet entirely new. Release Date: September 12th
---
One Dark Throne by Kendare Blake // The battle for the Crown has begun, but which of the three sisters will prevail? With the unforgettable events of the Quickening behind them and the Ascension Year underway, all bets are off. Katharine, once the weak and feeble sister, is stronger than ever before. Arsinoe, after discovering the truth about her powers, must figure out how to make her secret talent work in her favor without anyone finding out. And Mirabella, once thought to be the strongest sister of all and the certain Queen Crowned, faces attacks like never before—ones that put those around her in danger she can't seem to prevent. Release Date: September 19th
---
The Victoria in my Head by Janelle Milanes // Victoria Cruz inhabits two worlds: In one, she is a rock star, thrashing the stage with her husky voice and purple-streaked hair. In the other, currently serving as her reality, Victoria is a shy teenager with overprotective Cuban parents, who sleepwalks through her life at the prestigious Evanston Academy. Unable to overcome the whole paralyzing-stage-fright thing, Victoria settles for living inside her fantasies, where nothing can go wrong and everything is set to her expertly crafted music playlists. But after a chance encounter with an unattainably gorgeous boy named Strand, whose band seeks a lead singer, Victoria is tempted to turn her fevered daydreams into reality. To do that, she must confront her insecurities and break away from the treadmill that is her life. Suddenly, Victoria is faced with the choice of staying on the path she's always known and straying off-course to find love, adventure, and danger. Release Date: September 19th [Review here]
---
Release by Patrick Ness // Adam Thorn doesn't know it yet, but today will change his life. Between his religious family, a deeply unpleasant ultimatum from his boss, and his own unrequited love for his sort-of ex, Enzo, it seems as though Adam's life is falling apart.  At least he has two people to keep him sane: his new boyfriend (he does love Linus, doesn't he?) and his best friend, Angela. But all day long, old memories and new heartaches come crashing together, throwing Adam's life into chaos. The bindings of his world are coming untied one by one; yet in spite of everything he has to let go, he may also find freedom in the release. Release Date: September 19th
---
Speak Easy, Speak Love by McKelle George // Six teenagers' lives intertwine during one thrilling summer full of romantic misunderstandings and dangerous deals in this sparkling retelling of Shakespeare's Much Ado About Nothing. After she gets kicked out of boarding school, seventeen-year-old Beatrice goes to her uncle's estate on Long Island. But Hey Nonny Nonny is more than just a rundown old mansion. Beatrice's cousin, Hero, runs a struggling speakeasy out of the basement—one that might not survive the summer. Along with Prince, a poor young man determined to prove his worth; his brother John, a dark and dangerous agent of the local mob; Benedick, a handsome trust-fund kid trying to become a writer; and Maggie, a beautiful and talented singer; Beatrice and Hero throw all their efforts into planning a massive party to save the speakeasy. Despite all their worries, the summer is beautiful, love is in the air, and Beatrice and Benedick are caught up in a romantic battle of wits that their friends might be quietly orchestrating in the background. Release Date: September 19th [Review here]
---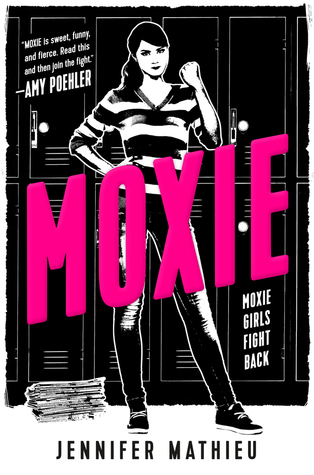 Moxie by Jennifer Mathieu // MOXIE GIRLS FIGHT BACK! Vivian Carter is fed up. Fed up with a school administration at her small-town Texas high school that thinks the football team can do no wrong. Fed up with sexist dress codes, hallway harassment, and gross comments from guys during class. But most of all, Viv Carter is fed up with always following the rules. Viv's mom was a tough-as-nails, punk rock Riot Grrrl in the '90s, and now Viv takes a page from her mother's past and creates a feminist zine that she distributes anonymously to her classmates. She's just blowing off steam, but other girls respond. As Viv forges friendships with other young women across the divides of cliques and popularity rankings, she realizes that what she has started is nothing short of a girl revolution. Release Date: September 19th
---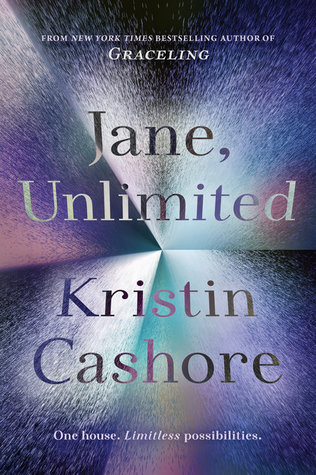 Jane, Unlimited by Kristin Cashore // Jane has lived an ordinary life, raised by her aunt Magnolia—an adjunct professor and deep sea photographer. Jane counted on Magnolia to make the world feel expansive and to turn life into an adventure. But Aunt Magnolia was lost a few months ago in Antarctica on one of her expeditions. Now, with no direction, a year out of high school, and obsessed with making umbrellas that look like her own dreams (but mostly just mourning her aunt), she is easily swept away by Kiran Thrash—a glamorous, capricious acquaintance who shows up and asks Jane to accompany her to a gala at her family's island mansion called Tu Reviens. Jane remembers her aunt telling her: "If anyone ever invites to you to Tu Reviens, promise me that you'll go." With nothing but a trunkful of umbrella parts to her name, Jane ventures out to the Thrash estate. Then her story takes a turn, or rather, five turns. What Jane doesn't know is that Tu Reviens will offer her choices that can ultimately determine the course of her untethered life. But at Tu Reviens, every choice comes with a reward, or a price. Release Date: September 19th
---
An Enchantment of Ravens by Margaret Rogerson // Isobel is a prodigy portrait artist with a dangerous set of clients: the sinister fair folk, immortal creatures who cannot bake bread, weave cloth, or put a pen to paper without crumbling to dust. They crave human Craft with a terrible thirst, and Isobel's paintings are highly prized among them. But when she receives her first royal patron—Rook, the autumn prince—she makes a terrible mistake. She paints mortal sorrow in his eyes – a weakness that could cost him his life. Furious and devastated, Rook spirits her away to the autumnlands to stand trial for her crime. Waylaid by the Wild Hunt's ghostly hounds, the tainted influence of the Alder King, and hideous monsters risen from barrow mounds, Isobel and Rook depend on one another for survival. Their alliance blossoms into trust, then love, violating the fair folks' ruthless Good Law. There's only one way to save both their lives, Isobel must drink from the Green Well, whose water will transform her into a fair one—at the cost of her Craft, for immortality is as stagnant as it is timeless. Isobel has a choice: she can sacrifice her art for a future, or arm herself with paint and canvas against the ancient power of the fairy courts. Because secretly, her Craft represents a threat the fair folk have never faced in all the millennia of their unchanging lives: for the first time, her portraits have the power to make them feel. Release Date: September 26th
---
Starfish by Akemi Dawn Brown // Kiko Himura has always had a hard time saying exactly what she's thinking. With a mother who makes her feel unremarkable and a half-Japanese heritage she doesn't quite understand, Kiko prefers to keep her head down, certain that once she makes it into her dream art school, Prism, her real life will begin.  But then Kiko doesn't get into Prism, at the same time her abusive uncle moves back in with her family. So when she receives an invitation from her childhood friend to leave her small town and tour art schools on the west coast, Kiko jumps at the opportunity in spite of the anxieties and fears that attempt to hold her back. And now that she is finally free to be her own person outside the constricting walls of her home life, Kiko learns life-changing truths about herself, her past, and how to be brave. Release Date: September 26th
---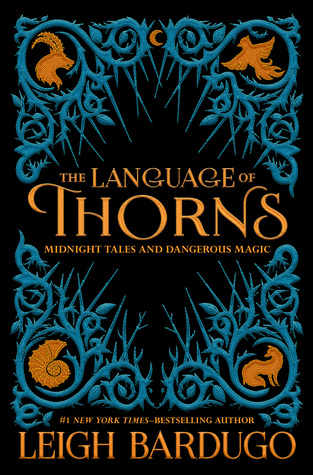 The Language of Thorns by Leigh Bardugo // Travel to a world of dark bargains struck by moonlight, of haunted towns and hungry woods, of talking beasts and gingerbread golems, where a young mermaid's voice can summon deadly storms and where a river might do a lovestruck boy's bidding but only for a terrible price. Inspired by myth, fairy tale, and folklore, #1 New York Times–bestselling author Leigh Bardugo has crafted a deliciously atmospheric collection of short stories filled with betrayals, revenge, sacrifice, and love. Release Date: September 26th
---
Invictus by Ryan Gaudin // Farway Gaius McCarthy was born outside of time. The son of a time-traveling Recorder from 2354 AD and a gladiator living in Rome in 95 AD, Far's birth defies the laws of nature. Exploring history himself is all he's ever wanted, and after failing his final time-traveling exam, Far takes a position commanding a ship with a crew of his friends as part of a black market operation to steal valuables from the past. But during a heist on the sinking Titanic, Far meets a mysterious girl who always seems to be one step ahead of him. Armed with knowledge that will bring Far's very existence into question, she will lead Far and his team on a race through time to discover a frightening truth: History is not as steady as it seems. Release Date: September 26th
---
There's Someone Inside Your House by Stephanie Perkins // One-by-one, the students of Osborne High are dying in a series of gruesome murders, each with increasing and grotesque flair. As the terror grows closer and the hunt intensifies for the killer, the dark secrets among them must finally be confronted. Release Date: September 26th
---
So many exciting releases this month!
What September releases are you excited for? Have you read any September releases that you love already? Share below!