WWW Wednesday is a meme hosted by Sam at Taking on a World of Words and was formerly hosted by A Daily Rhythm. It is open for anyone to participate, even without a blog you can comment on Sam's post with your own answers. It is a great way to share what you've been reading! All you have to do is answer three questions and share a link to your blog in the comments section of Sam's blog.
THE THREE W'S ARE:
What are you currently reading?
What did you recently finish reading?
What do you think you'll read next? 
---
Currently Reading
After reading Starfish, which was pretty heavy and emotional, I wanted a light and humorous read and this sounds like it will be perfect. Jane Sinner has a student-run Big Brother-style reality show at the local community college and it sounds like it will bring the drama in a light-hearted way!
---
Just Finished
Starfish by Akemi Dawn Bowman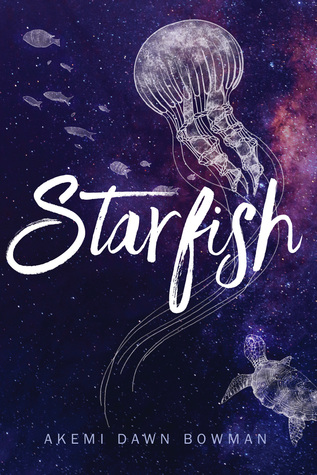 I draw a girl with arms that reach up to the clouds, but all the clouds avoid her because she's made of night and not day.
This was such a deeply emotional read and was hard to read at times, but it was SO GOOD. I loved Kiko and her beautiful growth and her love of art. This was just a great character driven story!
---
Reading Next
The Nowhere Girls by Amy Reed
The Uncrossing by Melissa Eastlake
That Inevitable Victorian Thing by EK Johnston
You Bring the Distant Near by Mitali Perkins
---
What book should I read next? Have you read any of these books? Are you excited for them? Share below!