September was a hectic book month and the time flew by, so let's celebrate by talking about all the awesome new books releasing this month! Now, there aren't quite as many as last month, but October still has some highly anticipated releases! Let's talk about books.

---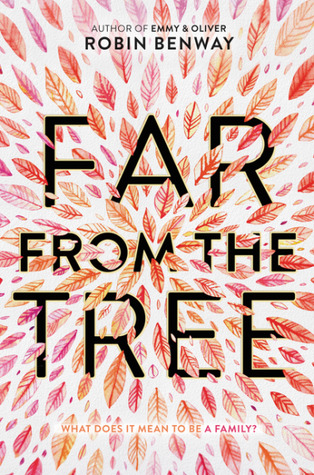 Far From the Tree by Robin Benway // Being the middle child has its ups and downs. But for Grace, an only child who was adopted at birth, discovering that she is a middle child is a different ride altogether. After putting her own baby up for adoption, she goes looking for her biological family, including— Maya, her loudmouthed younger bio sister, who has a lot to say about their newfound family ties. Having grown up the snarky brunette in a house full of chipper redheads, she's quick to search for traces of herself among these not-quite-strangers. And when her adopted family's long-buried problems begin to explode to the surface, Maya can't help but wonder where exactly it is that she belongs. And Joaquin, their stoic older bio brother, who has no interest in bonding over their shared biological mother. After seventeen years in the foster care system, he's learned that there are no heroes, and secrets and fears are best kept close to the vest, where they can't hurt anyone but him. Release Date: October 3rd [Review here]
---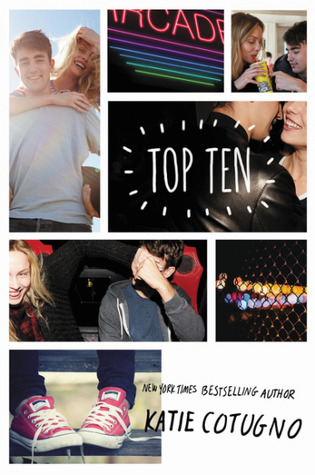 Top Ten by Katie Cotugno // Ryan McCullough and Gabby Hart are the unlikeliest of friends. Introverted, anxious Gabby would rather do literally anything than go to a party. Ryan is a star hockey player who can get any girl he wants—and does, frequently. But against all odds, they became not only friends, but each other's favorite person. Now, as they face high school graduation, they can't help but take a moment to reminisce and, in their signature tradition, make a top ten list—counting down the top ten moments of their friendship:  10. Where to begin? Maybe the night we met. 9. Then there was our awkward phase.
8. When you were in love with me but never told me…
7. Those five months we stopped talking were the hardest of my life. 6. Through terrible fights…  5. And emotional makeups. 4. You were there for me when I got my heart broken. 3. …but at times, you were also the one breaking it.
2. Above all, you helped me make sense of the world. 1. Now, as we head off to college—how am I possibly going to live without you? Release Date: October 3rd [Review here]
---
Ringer by Lauren Oliver // In the world outside the Haven Institute, Lyra and Caelum are finding it hard to be human—and neither of them knows where they belong or who they can trust. When Caelum leaves without warning to pursue the dream of a place he belongs, Lyra follows him, convinced that together they will hunt down a cure for the illness that's slowly consuming her mind. But what they uncover is a shocking connection to their past—even as their future seems in danger of collapsing. 
After discovering the uncomfortable truth about her connection to the Haven Institute, Gemma struggles to return to her normal life. But when she learns that her controlling and powerful father has new plans for Lyra and Caelum, Gemma and her boyfriend, Pete, leave in the middle of the night to warn them of the danger they face.When an untimely accident derails them, they are mistaken for the escaped replicas and seized by strangers hired to capture them. The Haven Institute wasn't destroyed after all, and now Gemma is the one behind the walls. Release Date: October 3rd [Review here]
---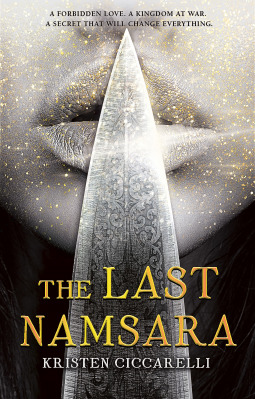 The Last Namsara by Kristen Ciccarelli // In the beginning, there was the Namsara: the child of sky and spirit, who carried love and laughter wherever he went. But where there is light, there must be dark—and so there was also the Iskari. The child of blood and moonlight. The destroyer. The death bringer. 
These are the legends that Asha, daughter of the king of Firgaard, has grown up hearing in hushed whispers, drawn to the forbidden figures of the past. But it isn't until she becomes the fiercest, most feared dragon slayer in the land that she takes on the role of the next Iskari—a lonely destiny that leaves her feeling more like a weapon than a girl.
Asha conquers each dragon and brings its head to the king, but no kill can free her from the shackles that await at home: her betrothal to the cruel commandant, a man who holds the truth about her nature in his palm. When she's offered the chance to gain her freedom in exchange for the life of the most powerful dragon in Firgaard, she finds that there may be more truth to the ancient stories than she ever could have expected. With the help of a secret friend—a slave boy from her betrothed's household—Asha must shed the layers of her Iskari bondage and open her heart to love, light, and a truth that has been kept from her. Release Date: October 3rd [Review here]
---
That Inevitable Victorian Thing by EK Johnston// Victoria-Margaret is the crown princess of the empire, a direct descendent of Victoria I, the queen who changed the course of history two centuries earlier. The imperial practice of genetically arranged matchmaking will soon guide Margaret into a politically advantageous marriage like her mother before her, but before she does her duty, she'll have one summer incognito in a far corner of empire. In Toronto, she meets Helena Marcus, daughter of one of the empire's greatest placement geneticists, and August Callaghan, the heir apparent to a powerful shipping firm currently besieged by American pirates. In a summer of high-society debutante balls, politically charged tea parties, and romantic country dances, Margaret, Helena, and August discover they share an unusual bond and maybe a one in a million chance to have what they want and to change the world in the process —just like the first Queen Victoria.  Release Date: October 3rd [Review here]
---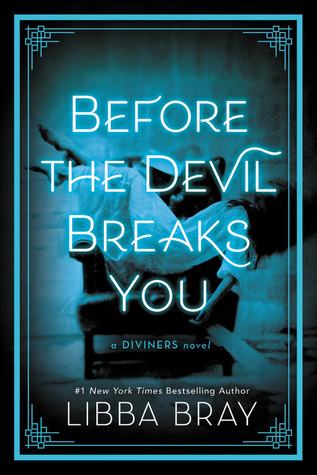 Before the Devil Breaks You by Libba Bray // After battling a sleeping sickness, The Diviners are up against a group of new and malevolent foes–ghosts! Out in Ward's Island sits a mental hospital full of lost souls from people long forgotten. Ghosts who have unusual and dangerous ties to the Man in the Stovepipe Hat also known as the King of Crows. With terrible accounts of murder and possession flooding in from all over New York City, the Diviners must band together and brave the ghosts haunting the asylum to bring down the King of Crows Release Date: October 3rd
---
Dare Mighty Things by Heather Kaczynski // THE RULES ARE SIMPLE: You must be gifted. You must be younger than twenty-five. You must be willing to accept the dangers that you will face if you win. Seventeen-year-old Cassandra Gupta's entire life has been leading up to this—the opportunity to travel to space. But to secure a spot on this classified mission, she must first compete against the best and brightest people on the planet. People who are as determined as she to win a place on a journey to the farthest reaches of the universe.
Cassie is ready for the toll that the competition will take; the rigorous mental and physical tests designed to push her to the brink of her endurance. But nothing could have prepared her for the bonds she would form with the very people she hopes to beat. Or that with each passing day it would be more and more difficult to ignore the feeling that the true objective of the mission is being kept from her.
As the days until the launch tick down and the stakes rise higher than ever before, only one thing is clear to Cassie: she'll never back down . . . even if it costs her everything.  Release Date: October 10th
---
This Darkness Mine by Mindy McGinnis // Sasha Stone knows her place—first-chair clarinet, top of her class, and at the side of her oxford-wearing boyfriend. She's worked her entire life to ensure that her path to Oberlin Conservatory as a star musician is perfectly paved. But suddenly there's a fork in the road, in the shape of Isaac Harver. Her body shifts toward him when he walks by, her skin misses his touch even though she's never known it, and she relishes the smell of him—smoke, beer, and trouble—all the things she's avoided to get where she is. Even worse, every time he's near Sasha, her heart stops, literally. Why does he know her so well—too well—and she doesn't know him at all?
Sasha discovers that her by-the-book life began by ending another's: the twin sister she absorbed in the womb. But that doesn't explain the gaps of missing time in her practice schedule or the memories she has of things she certainly never did with Isaac. As Sasha loses her much-cherished control, her life—and heart—become more entangled with Isaac. Armed with the knowledge that her heart might not be hers alone, Sasha must decide what she's willing to do—and who she's willing to hurt—to take it back. Release Date: October 10th
---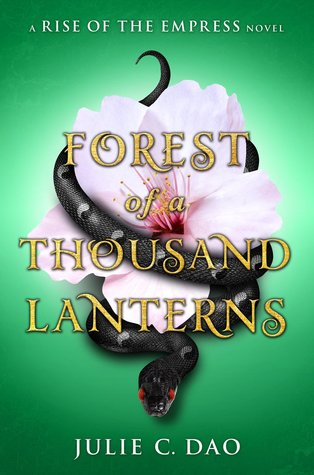 Forest of a Thousand Lanterns by Julie C. Dao // Eighteen-year-old Xifeng is beautiful. The stars say she is destined for greatness, that she is meant to be Empress of Feng Lu. But only if she embraces the darkness within her. Growing up as a peasant in a forgotten village on the edge of the map, Xifeng longs to fulfill the destiny promised to her by her cruel aunt, the witch Guma, who has read the cards and seen glimmers of Xifeng's majestic future. But is the price of the throne too high? 
Because in order to achieve greatness, she must spurn the young man who loves her and exploit the callous magic that runs through her veins–sorcery fueled by eating the hearts of the recently killed. For the god who has sent her on this journey will not be satisfied until his power is absolute. Release Date: October 10th
---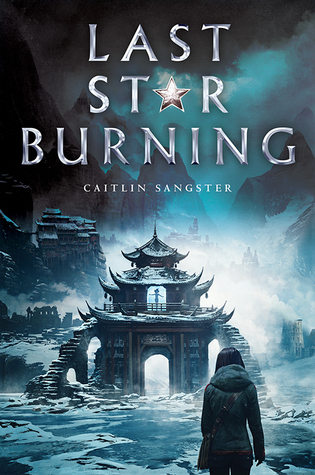 Last Star Burning by Caitlyn Sangster // Sev is branded with the mark of a criminal—a star burned into her hand. That's the penalty for being the daughter of the woman who betrayed their entire nation. Now her mother's body is displayed above Traitor's Arch, kept in a paralyzed half sleep by the same plague that destroyed the rest of the world. And as further punishment, Sev is forced to do hard labor to prove that she's more valuable alive than dead.
When the government blames Sev for a horrific bombing, she must escape the city or face the chopping block. Unimaginable dangers lurk outside the city walls, and Sev's only hope of survival lies with the most unlikely person—Howl, the chairman's son. Though he promises to lead her to safety, Howl has secrets, and Sev can't help but wonder if he knows more about her past—and her mother's crimes—than he lets on. But in a hostile world, trust is a luxury. Even when Sev's life and the lives of everyone she loves may hang in the balance.  Release Date: October 10th
---
The Nowhere Girls by Amy Reed // Three misfits come together to avenge the rape of a fellow classmate and in the process trigger a change in the misogynist culture at their high school transforming the lives of everyone around them in this searing and timely story. Who are the Nowhere Girls? They're everygirl. But they start with just three: 
Grace Salter is the new girl in town, whose family was run out of their former community after her southern Baptist preacher mom turned into a radical liberal after falling off a horse and bumping her head. 
Rosina Suarez is the queer punk girl in a conservative Mexican immigrant family, who dreams of a life playing music instead of babysitting her gaggle of cousins and waitressing at her uncle's restaurant. 
Erin Delillo is obsessed with two things: marine biology and Star Trek: The Next Generation, but they aren't enough to distract her from her suspicion that she may in fact be an android. 
When Grace learns that Lucy Moynihan, the former occupant of her new home, was run out of town for having accused the popular guys at school of gang rape, she's incensed that Lucy never had justice. For their own personal reasons, Rosina and Erin feel equally deeply about Lucy's tragedy, so they form an anonymous group of girls at Prescott High to resist the sexist culture at their school, which includes boycotting sex of any kind with the male students. Release Date: October 10th [Review here]
---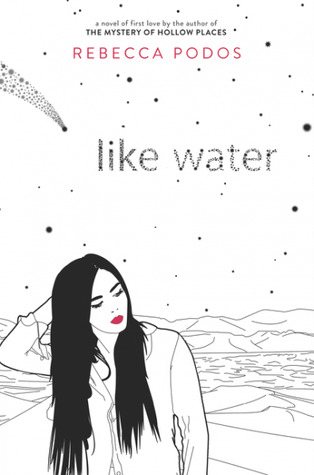 Like Water by Rebecca Podos // In Savannah Espinoza's small New Mexico hometown, kids either flee after graduation or they're trapped there forever. Vanni never planned to get stuck—but that was before her father was diagnosed with Huntington's disease, leaving her and her mother to care for him. Now, she doesn't have much of a plan at all: living at home, working as a performing mermaid at a second-rate water park, distracting herself with one boy after another.
That changes the day she meets Leigh. Disillusioned with small-town life and looking for something greater, Leigh is not a "nice girl." She is unlike anyone Vanni has met, and a friend when Vanni desperately needs one. Soon enough, Leigh is much more than a friend. But caring about another person stirs up the moat Vanni has carefully constructed around herself, and threatens to bring to the surface the questions she's held under for so long.  Release Date: October  17th
---
Dear Martin by Nic Stone // Justyce McAllister is top of his class, captain of the debate team, and set for the Ivy League next year—but none of that matters to the police officer who just put him in handcuffs. He is eventually released without charges (or an apology), but the incident has Justyce spooked. Despite leaving his rough neighborhood, he can't seem to escape the scorn of his former peers or the attitude of his prep school classmates. The only exception: Sarah Jane, Justyce's gorgeous—and white—debate partner he wishes he didn't have a thing for. Struggling to cope with it all, Justyce starts a journal to Dr. Martin Luther King Jr. But do Dr. King's teachings hold up in the modern world? Justyce isn't so sure.
Then comes the day Justyce goes driving with his best friend, Manny, windows rolled down, music turned up. Way up. Much to the fury of the white off-duty cop beside them. Words fly. Shots are fired. And Justyce and Manny get caught in the crosshairs. In the media fallout, it's Justyce who is under attack. The truth of what happened that night—some would kill to know. Justyce is dying to forget. Release Date: October 17th
---
Calling My Name by Liara Tamani // Taja Brown lives with her parents and older brother and younger sister, in Houston, Texas. Taja has always known what the expectations of her conservative and tightly-knit African American family are—do well in school, go to church every Sunday, no intimacy before marriage. But Taja is trying to keep up with friends as they get their first kisses, first boyfriends, first everythings. And she's tired of cheering for her athletic younger sister and an older brother who has more freedom just because he's a boy. Taja dreams of going to college and forging her own relationship with the world and with God, but when she falls in love for the first time, those dreams are suddenly in danger of evaporating. Release Date: October 24th
---
The Glass Spare by Lauren DeStefano // Wil Heidle, the only daughter of the king of the world's wealthiest nation, has grown up in the shadows. Kept hidden from the world in order to serve as a spy for her father—whose obsession with building his empire is causing a war—Wil wants nothing more than to explore the world beyond her kingdom, if only her father would give her the chance.
Until one night Wil is attacked, and she discovers a dangerous secret. Her touch turns people into gemstone. At first Wil is horrified—but as she tests its limits, she's drawn more and more to the strange and volatile ability. When it leads to tragedy, Wil is forced to face the destructive power within her and finally leave her home to seek the truth and a cure. But finding the key to her redemption puts her in the path of a cursed prince who has his own ideas for what to do with her power. 
With a world on the brink of war and a power of ultimate destruction, can Wil find a way to help the kingdom that's turned its back on her, or will she betray her past and her family forever? Release Date: October 24th [Currently reading & really liking!]
---
Favorite Cover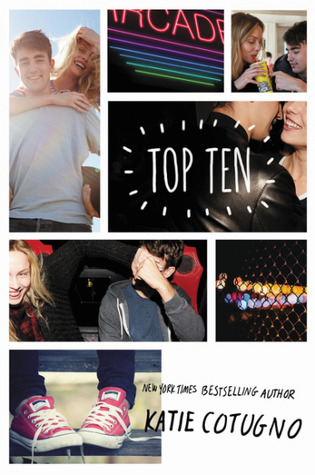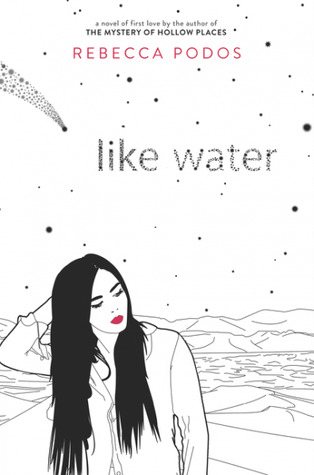 Most Anticipated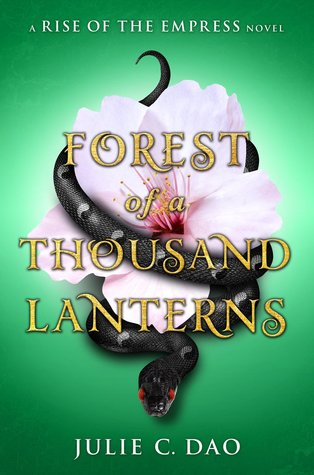 ---
What books are you most excited for? Which cover is our favorite? Have you read any of these yet? What did you think? Share down below!