I thought I'd share all my mini-reviews for the month! I enjoyed all of these book to varying degrees – some I really loved, others weren't for me – but I still wanted to give you my thoughts on them! So here are some mini-reviews from books I've read this month.
---
Rating: ★★★★☆
Release Date: September 12, 2017
#NotYourPrincess is a beautiful collection of stories, poems, and artwork that honor and celebrate Indigenous women and their legacy. This collection tackles a lot of issues that indigenous women face- the shame that is forced on these women, the disrespect and dismissal of their history, and the legacy of pain inherited through generations. But we also see these women unburdening themselves – we see them reclaiming their rich history and begin the process of healing and renewing their sense of self. They challenge western beauty standards and the harmful Indian Maiden controlling images that erases their existence in the present, limiting their sociopolitical and economic power. Some of my favorite pieces in the collection were "Reclaiming Indigenous Women's Rights" by Nahanni Fontaine, ,Resilient by Sierra Edd, Tagé Cho by Lianne Marie Charlie, "Leaks" by Leanne Simpson, and "We are Not a Costume" by Jessica Deer. This was a really great celebration of Indigenous women and their rich and varied history.
I received a copy of the books from the publisher via Netgalley in exchange for an honest review. [There were formatting issues with the eARC, but I'm not holding that against the book]
---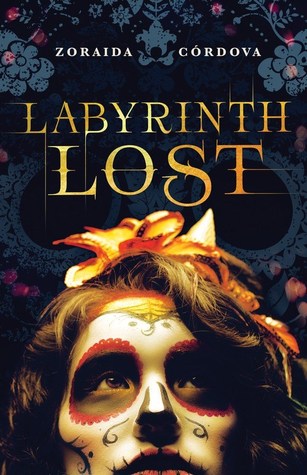 Rating: ★★☆☆☆
Release Date: September 6, 2016
"Death is the most sure but unexpected part about life. It's almost up there with love. It's bound to happen, but how and when – now that's the tricky part."
I wanted to love this so much more than I actually did, but overall I was just completely bored reading about 80% of this. While I absolutely loved the worldbuilding, seeing the bruja culture, and the completely whimsy of Los Lagos I didn't like much else. I didn't connect with any of the characters, and found the relationships to be completely underdeveloped. Even though Alex's family is her drive for much of the story, I didn't see enough of the relationships established in the beginning to care. And while I liked that we get a Bi Latina MC in Alex, the romances didn't grab me and felt a little insta-lovely on all sides of the triangle. This was an unfortunate miss for me, but I think a lot of other people will like it so you could still give it a shot!
I received a copy of the book from Sourcebooks Fire via Edelweiss in exchange for an honest review.
---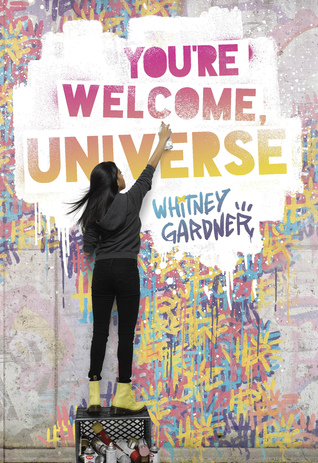 Rating: ★★☆☆☆
Release Date: March 7, 2017
"I might be burning bridges, but they're my bridges to burn." 
This was a bit of a lit down for me. I LOVED that we get to see a Deaf main character who's a woman of color (Julia's Indian American). I loved the inclusion of street art culture and the artwork that's included in the novel. I loved seeing Julia's experiences as a Deaf person and her love for Dead culture. Unfortunately, I didn't like much else about Julia – I actually found her to be pretty unlikable and I didn't relate to her her throughout the story. None of the other character were particularly compelling either, and as a character driven reader this was more of a personal issue that other's won't necessarily have a problem with. I just had too many small grips that compounded and left me wanting more.
---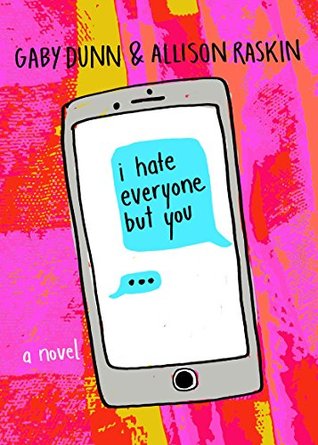 Rating: ★★☆☆☆ (2.5 Stars)
Release Date: September 5, 2017
Everyone always talks about the effort you have to put into a romantic relationship or a marriage, but why would a friendship be any different?
I wanted to like this more than I did. I was all here for the format (I love stories told in emails and texts). I LOVED the clear love you can see between Ava and Gen from the beginning. And I loved the great conversational humor we get from both characters. Unfortunately, the beginning was the best part for me and it slowly went down from there.
As the story progresses, I realized I didn't particularly care for either character – they both had their questionable moments that lead me to pull back. And we start to see more and more cracks in their friendship as well. We see them grow apart a bit, and start wondering if who they are now can still be best friends. It felt honest, which was nice, but I just started getting invested less and less. I liked that we got to see Ava openly discussing her anxiety and OCD and we got to see Gen's exploration and realization of her sexual identity (she comes to identify as queer), but Ava was incredibly naive and insensitive about some topics (which Gen called her on). Overall, this was okay. I wish the story hadn't peaked in the beginning for me. This was a story with some good moments, but overall a bit of a let down.
I received a copy of the book Wednesday Books via Netgalley in exchange for an honest review.
---
Okay, wow. So more misses in this mini review than I was expecting. Some of these were definitely personal preference issues that you might not have a problem with! And even though most of these were a disappointment in one way or another, I found them all very easy to read. None of the stories lagged to dragged.
Have you read any of these books? What did you think? Share down below!