Time for another book recommendation, and because it's Halloween  it's the perfect time to recommend some books that are perfectly creepy and alluring. So here are 15 books to get you in the Halloween spirit!
---
Three Dark Crowns by Kendare Blake // In every generation on the island of Fennbirn, a set of triplets is born—three queens, all equal heirs to the crown and each possessor of a coveted magic. Mirabella is a fierce elemental, able to spark hungry flames or vicious storms at the snap of her fingers. Katharine is a poisoner, one who can ingest the deadliest poisons without so much as a stomachache. Arsinoe, a naturalist, is said to have the ability to bloom the reddest rose and control the fiercest of lions.
But becoming the Queen Crowned isn't solely a matter of royal birth. Each sister has to fight for it. And it's not just a game of win or lose…it's life or death. The night the sisters turn sixteen, the battle begins.
The last queen standing gets the crown.
---
Black Bird of the Gallows by Meg Kassel // Angie Dovage can tell there's more to Reece Fernandez than just the tall, brooding athlete who has her classmates swooning, but she can't imagine his presence signals a tragedy that will devastate her small town. When something supernatural tries to attack her, Angie is thrown into a battle between good and evil she never saw coming. Right in the center of it is Reece—and he's not human.
What's more, she knows something most don't. That the secrets her town holds could kill them all. But that's only half as dangerous as falling in love with a harbinger of death.
---
The Night Circus by Erin Morgenstern // The circus arrives without warning. No announcements precede it. It is simply there, when yesterday it was not. Within the black-and-white striped canvas tents is an utterly unique experience full of breathtaking amazements. It is called Le Cirque des Rêves, and it is only open at night…
The circus arrives without warning. No announcements precede it. It is simply there, when yesterday it was not. Within the black-and-white striped canvas tents is an utterly unique experience full of breathtaking amazements. It is called Le Cirque des Rêves, and it is only open at night. 
But behind the scenes, a fierce competition is underway – a duel between two young magicians, Celia and Marco, who have been trained since childhood expressly for this purpose by their mercurial instructors. Unbeknownst to them, this is a game in which only one can be left standing, and the circus is but the stage for a remarkable battle of imagination and will. Despite themselves, however, Celia and Marco tumble headfirst into love – a deep, magical love that makes the lights flicker and the room grow warm whenever they so much as brush hands. 
True love or not, the game must play out, and the fates of everyone involved, from the cast of extraordinary circus per­formers to the patrons, hang in the balance, suspended as precariously as the daring acrobats overhead. 
---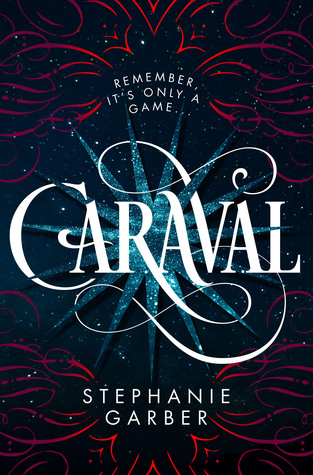 Caraval by Stephanie Garber // Scarlett Dragna has never left the tiny island where she and her sister, Tella, live with their powerful, and cruel, father. Now Scarlett's father has arranged a marriage for her, and Scarlett thinks her dreams of seeing Caraval—the faraway, once-a-year performance where the audience participates in the show—are over.
But this year, Scarlett's long-dreamt-of invitation finally arrives. With the help of a mysterious sailor, Tella whisks Scarlett away to the show. Only, as soon as they arrive, Tella is kidnapped by Caraval's mastermind organizer, Legend. It turns out that this season's Caraval revolves around Tella, and whoever finds her first is the winner.
Scarlett has been told that everything that happens during Caraval is only an elaborate performance. Nevertheless she becomes enmeshed in a game of love, heartbreak, and magic. And whether Caraval is real or not, Scarlett must find Tella before the five nights of the game are over or a dangerous domino effect of consequences will be set off, and her beloved sister will disappear forever.
---
This Wicked Game by Michelle Zink // Claire Kincaid's family has been in business for over fifty years. The voodoo business.
Part of the International Guild of High Priests and Priestesses, a secret society that have practiced voodoo for generations, the Kincaids run an underground supply house for authentic voodoo supplies. Claire plays along, filling orders for powders, oils and other bizarre ingredients in the family store, but she has a secret.
She doesn't believe.
Struggling to reconcile her modern sensibilities with a completely unscientific craft based on suspicion, Claire can't wait to escape New Orleans – and voodoo – when she goes to college, a desire that creates almost constant conflict in her secret affair with Xander Toussaint, son of the Guild's powerful founding family.
But when a mysterious customer places an order for a deadly ingredient, Claire begins to realize that there's more to voodoo – and the families that make up the Guild – than meets the eye.
---
Famous Last Words by Katie Alender // Hollywood history, mystery, murder, mayhem, and delicious romance collide in this unputdownable thriller from master storyteller Katie Alender.
Willa is freaking out. It seems like she's seeing things. Like a dead body in her swimming pool. Frantic messages on her walls. A reflection that is not her own. It's almost as if someone — or something — is trying to send her a message.
Meanwhile, a killer is stalking Los Angeles — a killer who reenacts famous movie murder scenes. Could Willa's strange visions have to do with these unsolved murders? Or is she going crazy? And who can she confide in? There's Marnie, her new friend who may not be totally trustworthy. And there's Reed, who's ridiculously handsome and seems to get Willa. There's also Wyatt, who's super smart but unhealthily obsessed with the Hollywood Killer.
All Willa knows is, she has to confront the possible-ghost in her house, or she just might lose her mind . . . or her life.
---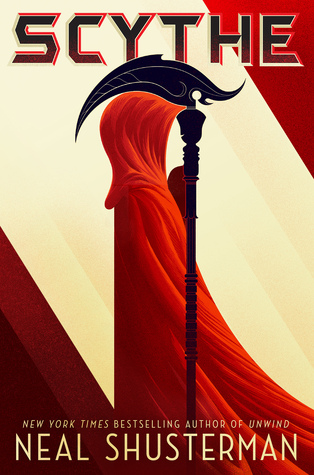 Scythe by Neal Shusterman // A world with no hunger, no disease, no war, no misery. Humanity has conquered all those things, and has even conquered death. Now scythes are the only ones who can end life—and they are commanded to do so, in order to keep the size of the population under control.
Citra and Rowan are chosen to apprentice to a scythe—a role that neither wants. These teens must master the "art" of taking life, knowing that the consequence of failure could mean losing their own.
---
Girl on the Verge by Pintip Dunn // In her small Kansas town, at her predominantly white school, Kanchana doesn't look like anyone else. But at home, her Thai grandmother chides her for being too westernized. Only through the clothing Kan designs in secret can she find a way to fuse both cultures into something distinctly her own.
When her mother agrees to provide a home for a teenage girl named Shelly, Kan sees a chance to prove herself useful. Making Shelly feel comfortable is easy at first—her new friend is eager to please, embraces the family's Thai traditions, and clearly looks up to Kan. Perhaps too much. Shelly seems to want everything Kanchana has, even the blond, blue-eyed boy she has a crush on. As Kan's growing discomfort compels her to investigate Shelly's past, she's shocked to find how much it intersects with her own—and just how far Shelly will go to belong…
---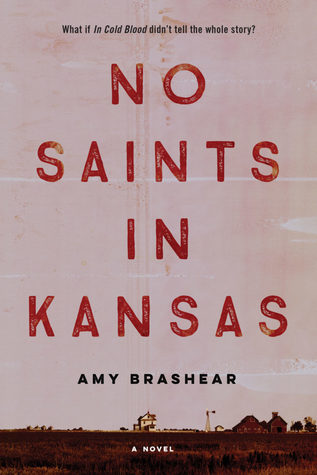 No Saints in Kansas by Amy Bashear // November is usually quiet in Holcomb, Kansas, but in 1959, the town is shattered by the quadruple murder of the Clutter family. Suspicion falls on Nancy Clutter's boyfriend, Bobby Rupp, the last one to see them alive.
New Yorker Carly Fleming, new to the small Midwestern town, is an outsider. She tutored Nancy, and (in private, at least) they were close. Carly and Bobby were the only ones who saw that Nancy was always performing, and that she was cracking under the pressure of being Holcomb's golden girl. The secret connected Carly and Bobby. Now that Bobby is an outsider, too, they're bound closer than ever.
Determined to clear Bobby's name, Carly dives into the murder investigation and ends up in trouble with the local authorities. But that's nothing compared to the wrath she faces from Holcomb once the real perpetrators are caught. When her father is appointed to defend the killers of the Clutter family, the entire town labels the Flemings as traitors. Now Carly must fight for what she knows is right.
---
A Darker Shade of Magic by V.E. Schawb // Kell is one of the last Antari—magicians with a rare, coveted ability to travel between parallel Londons; Red, Grey, White, and, once upon a time, Black. 
Kell was raised in Arnes—Red London—and officially serves the Maresh Empire as an ambassador, traveling between the frequent bloody regime changes in White London and the court of George III in the dullest of Londons, the one without any magic left to see.
Unofficially, Kell is a smuggler, servicing people willing to pay for even the smallest glimpses of a world they'll never see. It's a defiant hobby with dangerous consequences, which Kell is now seeing firsthand.
After an exchange goes awry, Kell escapes to Grey London and runs into Delilah Bard, a cut-purse with lofty aspirations. She first robs him, then saves him from a deadly enemy, and finally forces Kell to spirit her to another world for a proper adventure.
Now perilous magic is afoot, and treachery lurks at every turn. To save all of the worlds, they'll first need to stay alive.
---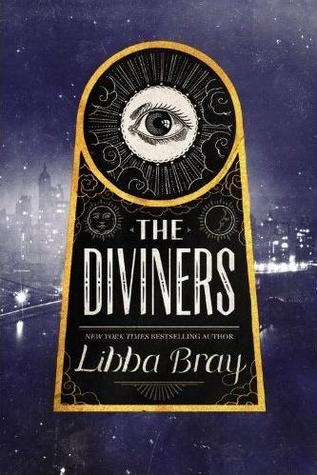 The Diviners by Libba Bray // Evie O'Neill has been exiled from her boring old hometown and shipped off to the bustling streets of New York City—and she is pos-i-tute-ly ecstatic. It's 1926, and New York is filled with speakeasies, Ziegfeld girls, and rakish pickpockets. The only catch is that she has to live with her uncle Will and his unhealthy obsession with the occult.
Evie worries he'll discover her darkest secret: a supernatural power that has only brought her trouble so far. But when the police find a murdered girl branded with a cryptic symbol and Will is called to the scene, Evie realizes her gift could help catch a serial killer.
As Evie jumps headlong into a dance with a murderer, other stories unfold in the city that never sleeps. A young man named Memphis is caught between two worlds. A chorus girl named Theta is running from her past. A student named Jericho hides a shocking secret. And unknown to all, something dark and evil has awakened.
---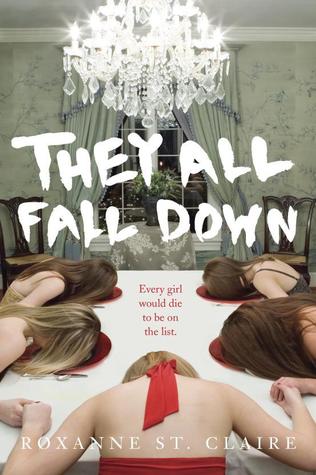 They All Fall Down by Roxanne St. Claire // Every year, the lives of ten girls at Vienna High are transformed. All because of the list.
Kenzie Summerall can't imagine how she's been voted onto a list of the hottest girls in school, but when she lands at number five, her average life becomes dazzling. Doors open to the best parties, new friends surround her, the cutest jock in school is after her.
This is the power of the list. If you're on it, your life changes.
If you're on it this year? Your life ends.
The girls on the list have started to die, one by one. Is it a coincidence? A curse? Or is the list in the hands of a killer?
Time is running out for Kenzie, but she's determined to uncover the deadly secret of the list…before her number's up.
---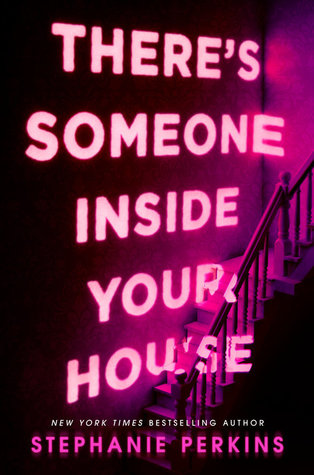 There's Someone Inside Your House by Stephanie Perkins // One-by-one, the students of Osborne High are dying in a series of gruesome murders, each with increasing and grotesque flair. As the terror grows closer and the hunt intensifies for the killer, the dark secrets among them must finally be confronted.
International bestselling author Stephanie Perkins returns with a fresh take on the classic teen slasher story that's fun, quick-witted, and completely impossible to put down.
---
This Darkness Mine by Mindy McGinnis // Sasha Stone knows her place—first-chair clarinet, top of her class, and at the side of her oxford-wearing boyfriend. She's worked her entire life to ensure that her path to Oberlin Conservatory as a star musician is perfectly paved.
But suddenly there's a fork in the road, in the shape of Isaac Harver. Her body shifts toward him when he walks by, her skin misses his touch even though she's never known it, and she relishes the smell of him—smoke, beer, and trouble—all the things she's avoided to get where she is. Even worse, every time he's near Sasha, her heart stops, literally. Why does he know her so well—too well—and she doesn't know him at all?
Sasha discovers that her by-the-book life began by ending another's: the twin sister she absorbed in the womb. But that doesn't explain the gaps of missing time in her practice schedule or the memories she has of things she certainly never did with Isaac. As Sasha loses her much-cherished control, her life—and heart—become more entangled with Isaac. Armed with the knowledge that her heart might not be hers alone, Sasha must decide what she's willing to do—and who she's willing to hurt—to take it back.
---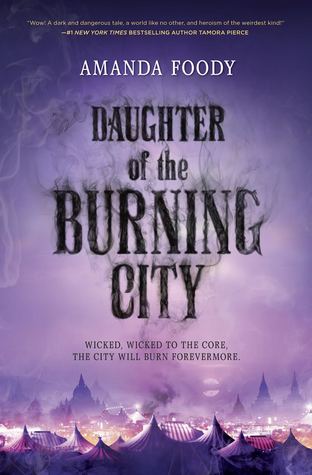 Daughter of the Burning City by Amanda Foody // Sixteen-year-old Sorina has spent most of her life within the smoldering borders of the Gomorrah Festival. Yet even among the many unusual members of the traveling circus-city, Sorina stands apart as the only illusion-worker born in hundreds of years. This rare talent allows her to create illusions that others can see, feel and touch, with personalities all their own. Her creations are her family, and together they make up the cast of the Festival's Freak Show.
But no matter how lifelike they may seem, her illusions are still just that—illusions, and not truly real. Or so she always believed…until one of them is murdered.
Desperate to protect her family, Sorina must track down the culprit and determine how they killed a person who doesn't actually exist. Her search for answers leads her to the self-proclaimed gossip-worker Luca, and their investigation sends them through a haze of political turmoil and forbidden romance, and into the most sinister corners of the Festival. But as the killer continues murdering Sorina's illusions one by one, she must unravel the horrifying truth before all of her loved ones disappear
---
Have you read any of these books? What are your favorite Halloween time reads? Share down below!