WWW Wednesday is a meme hosted by 

Sam

@

TakingOnAWorldofWords

 and was formerly hosted by 

MizB

@ 

ADailyRhythm

 and revived here on Taking on a World of Words. Just answer the three question. It's open to anyone to participate, even without a blog you can comment on Sam's post with your own answer. It's a great way to share what you've been reading! All you have to do is answer three questions and share a link to your blog in the comments of Sam's blog.
THE THREE W'S ARE:
What are you currently reading?
What did you recently finish reading?
What do you think you'll read next?
As always, click the book's title to go to the Goodreads page!
---
Currently Reading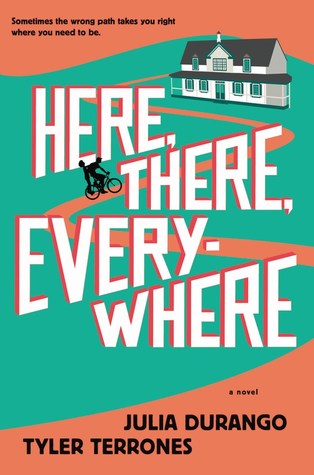 I've just started this, but I'm liking it more than I expected. The family dynamic is great, I'm liking the flirty banter, and it's just a fun read so far!
---
Just Finished
Speaking of fun books, this story inspired by Oscar Wilde's play The Importance of being Earnest was fantastically hilarious and dramatic – everything you could want from a Wildean inspired tale.
---
Read Next
You Bring the Distant Near by Mitali Perkins
The Diabolic by S.J. Kincaid
Dear Martin by Nic Stone
The Short History of the Girl Next Door by Jared Reck
Don't you love when your TBR is in the same color-family? Just me, okay.
---
Are you looking forward to Here, There, Everywhere? Are you going to pick up Not Now, Not Ever? (You should!) Which book should I read next? What are you reading right now, share below!