Another Sunday, another book tag.
This week I'm doing the STRANGER THINGS BOOK TAG! I've seen season 2, and I loved it so obviously I have to make everything about books. I saw Jamieson @Jamishelves so this and I knew I had to do it too! This tag was created by Sarah Sunbeemz on booktube. Make sure you check out both of their blogs!!!
---
Epic Intro
The opening sequence of Stranger Things is amazing and really grabs your attention. Name a book that grabbed your attention from the first page.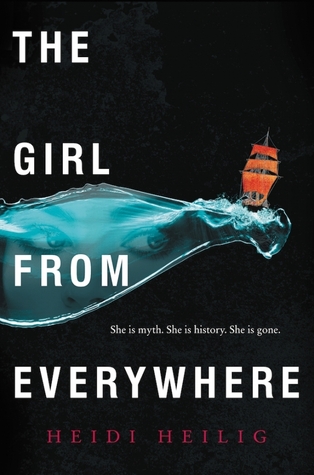 The Girl From Everywhere by Heidi Heilig. I was hooked from the first line.
---
DUNGEONS & DRAGONS
Name a fantasy world you would like to experience yourself.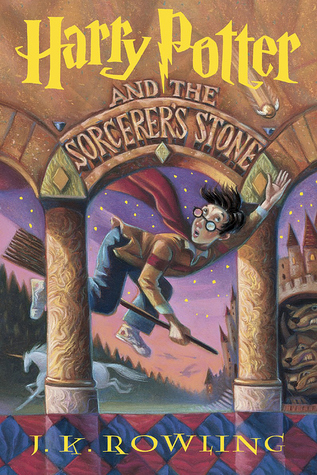 Time to be unoriginal but I don't care. I'd want to go to Hogwart and Diagon Alley and Hogsmead. Really just anywhere in the Harry Potter universe.
---
 SQUAD GOALS
When Eleven met Mike, Dustin and Lucas it was a *mostly* perfect team. Name your favorite bookish group of friends.
I'm going to change it up and not use ACOMAF or Six of Crows for a #SquadGoals for once. I love everyone in the group that forms in A Gathering of Shadows except Lillah and Alucard is a fantastic addition.
---
ABC's & CHRISTMAS LIGHTS
Joyce Byers goes mad with grief after Will goes missing. Name your favorite mentally unhinged character
Kat wasn't my favorite sister in Three Dark Crowns, but I really grew to love her in One Dark Throne. And she is definitely unhinged.
---
THE UPSIDE DOWN
Name a book that was the opposite of what you expected.
The Glass Spare by Lauren DeStefano. It wasn't really the opposite of what I expected, but it was definitely more than I expected.
---
MAD SCIENTISTS
Dr. Brenner likes to get freaky with humanity. Name the freakiest dystopian government you can think of.
This isn't for the government specifically, but for the setting overall. The Call by Peadar Ó Guilín is creepy and dark and freaky on many levels.
---
DEMOGORGON
Name a scary bookish creature that you would not want to come through your walls.
I'm sure there are a multitude of creepy book creatures that I want no where near me, but my mind is blanking right now.
---
CLIFFHANGER ENDING
name a book that left you wanting more.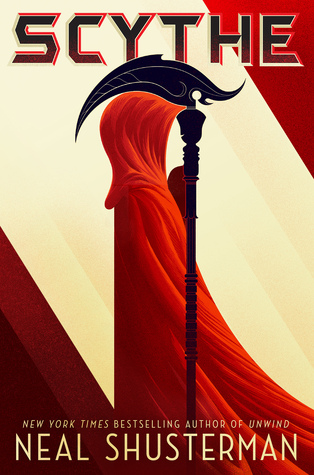 Scythe by Neal Shusterman, always and forever. I will never stop talking about the amazing ending that this book has.
---
I'm tagging you if you love Stranger Things & books too!
Until next time, happy reading!