I was watching booktube, as you do, as I saw this video from Sam @ThoughtsonTomes, where she listed 5 books from her TBR that she thinks will be 5 star reads. And I thought it sounded like such cool thing to do, so I'm going to give it a try! MercysBookishMusings is the creator of this amazingly cool idea, so make sure you go check out both video! Here are 6 books from my TBR I think will be 5 star reads!
---
I think this will be an amazing and powerful book that is going to captivate me. I've absolutely loved books that deal with similar topics, like How it Went Down and The Hate U Give, so I have a good feeling about this one.
---
Furyborn by Claire Legend
Assassins, elemental magic, multigenerational stories, and badass women. All of these things makes me very excited and very optimistic about this book. Plus, I've read a lot of great things from fellow bloggers, and I actually have an eARC so I'll get to read it soon.
---
I'm just so utterly captivated by the magic system in the story – I mean necromancers are so interesting! And this is an LGBT fantasy story and the cover is stunning (which has no influence on the rating, but it doesn't make me more excited). This is another one where I've heard amazing this about.
---
Another one where I have an eARC, that I'll hopefully get to really soon. I have been waiting to read this book for months and I'm so ready to finally read it. I love that we get to see a book with a character who is a selective mute and a character who is Deaf. It just sounds like it will be incredibly heartwarming and lovely.
---
I love sibling relationships in stories, especially twins, and I like them 99% of the time. I think this will be a really intense story of family and friendship and being torn between the two.
---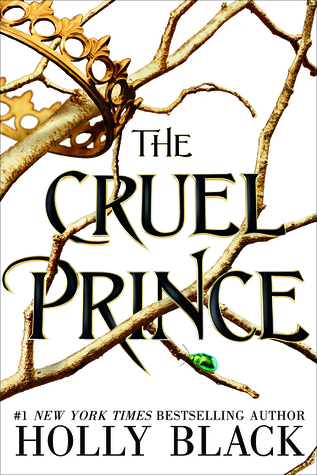 Fae stories are some of my favorite fantasy stories. This sounds like it will be magical and dark and atmospheric and everything I want. And January cannot get here fast enough.
---
So here are 6 books on my TBR I think will be 5 star reads. I'm kinda excited to see if I know my reading expectations at all. Now most of these are 2018 releases, and while I do have ARCs of a few of them, I don't have access to half of the list. I will definitely make a follow-up once I have read all of these, or at least most of them and we can see if I am awful at predicting my ratings for books (I'll probably be garbage, let's be real.
That are some books on your TBR that you think will be 5 Star reads? Share down below and let me know!