Top 5 Wednesday is a weekly challenge for book bloggers, vloggers, and book lovers, hosted by Lainey and Sam. The goal is to choose their top 5 picks for the week's given challenge. Find out more on the  Goodreads group page!
This week's topic is book you're thankful for, in honor of Thanksgiving! Now, yesterday's Top 10 Tuesday was also talking about books we're thankful for, so for today's post I'm going to talk about 2017 Debuts that I've LOVED this year! I love supporting new authors, and books you may have missed. Here are 6 books by Debut authors I'm thankful for this year.
---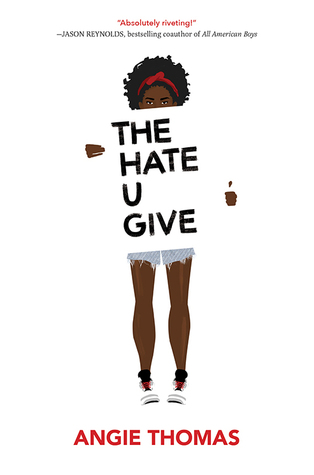 Now this one obviously isn't a book that's underrated, but I couldn't mention 2017 debuts and not include THE HATE U GIVE. This books is incredibly timely and relevant, filled with amazing characters and a strong family and community center. [Review]
*Trigger warning for racism
---
Starfish by Akemi Dawn Bowman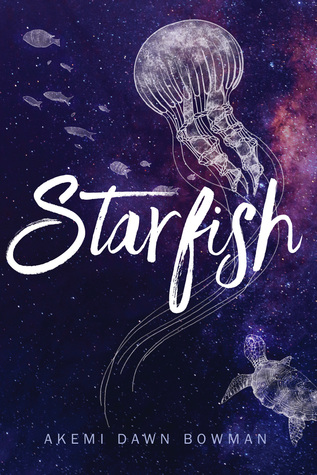 Kiko is such a beautiful character who really goes on such a beautiful journey. This books has such amazing characters development, but it is a an emotional read. [Review]
*Trigger Warning for racism, childhood sexual assault, parental emotional & verbal abuse, suicide attempt
---
Female friendships and fandom bonding. I'm such a sucker for friendship stories and this is a great story of two neurodivergent teens as they find themselves and happiness. [Review]
---
Such beautiful descriptive writing and intricate magic, and a strong sister relationship. This book really had the complete package for me! [Review]
---
Such a heartbreaking honest story that looks at choice and possibility. This was such an emotionally captivating story, and has one of the best uses of script-inserts, I've ever read. [Review]
---
Are you sensing a theme of emotional reads with a strong sense of family? You see the same thing emerge in If Birds Fly Back. This story is so uplifting and hopeful and if just fills you with warmth. [Review]
---
What are some of your favorite 2017 Debuts? Have you read any of these books? Share down below!