WWW Wednesday is a meme hosted by 

Sam

@

TakingOnAWorldofWords

 and was formerly hosted by 

MizB

@ 

ADailyRhythm

 and revived here on Taking on a World of Words. Just answer the three question. It's open to anyone to participate, even without a blog you can comment on Sam's post with your own answer. It's a great way to share what you've been reading! All you have to do is answer three questions and share a link to your blog in the comments of Sam's blog.
THE THREE W'S ARE:
What are you currently reading?
What did you recently finish reading?
What do you think you'll read next?
As always, click the book's title to go to the Goodreads page!
---
Currently Reading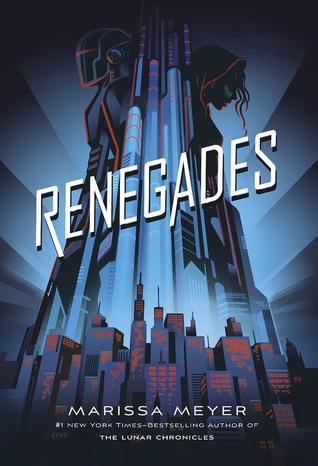 "We were all villains in the beginning."
This is a fun superhero-y book and I'm really liking it so far! I've heard quite a few mixed reviews, but I'm like halfway done and I'm liking it.
---
Just Finished

"'Here goes,' I say, without turning to her.
I slide the safety latch on the bottom. Then I grab the long handle in the middle. It turns under my weight, easier than it should be. The door opens, and there it is. The whole world in front of us.
Our adventure, beckoning."
This was a good holiday time contemporary, but I didn't really love it as much as i wanted too.
---
Reading Next
I know definitively that I'm going to read The Diabolic by S.J. Kincaid next!  I'm excited to finally get to it!
---
Have you read any of these books? What are you reading right now? Share down below!