2017 is coming to a close, but there are are still some amazing books being released this month! So here are some of my most anticipated new releases for December 2017!
---
Unearthed by Amie Kaufman & Maegan Spooner // When Earth intercepts a message from a long-extinct alien race, it seems like the solution the planet has been waiting for. The Undying's advanced technology has the potential to undo environmental damage and turn lives around, and Gaia, their former home planet, is a treasure trove waiting to be uncovered.

For Jules Addison and his fellow scholars, the discovery of an alien culture offers unprecedented opportunity for study … as long as scavengers like Amelia Radcliffe don't loot everything first.
Mia and Jules' different reasons for smuggling themselves onto Gaia put them immediately at odds, but after escaping a dangerous confrontation with other scavvers, they form a fragile alliance. In order to penetrate the Undying temple and reach the tech and information hidden within, the two must decode the ancient race's secrets and survive their traps. But the more they learn about the Undying, the more their presence in the temple seems to be part of a grand design that could spell the end of the human race … Release Date: December 1st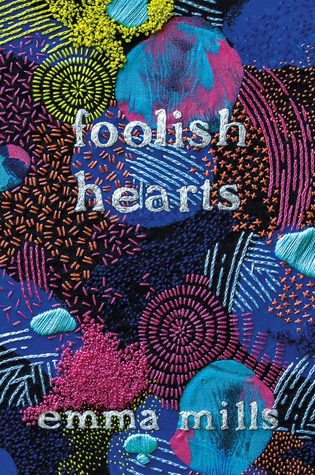 ---
Foolish Hearts by Emma Mills // The day of the last party of the summer, Claudia overhears a conversation she wasn't supposed to. Now on the wrong side of one of the meanest girls in school, Claudia doesn't know what to expect when the two are paired up to write a paper—let alone when they're both forced to try out for the school production of A Midsummer Night's Dream.
But mandatory participation has its upsides—namely, an unexpected friendship, a boy band obsession, and a guy with the best dimpled smile Claudia's ever seen. As Claudia's world starts to expand, she finds that maybe there are some things worth sticking her neck out for. Release Date: December 5th
---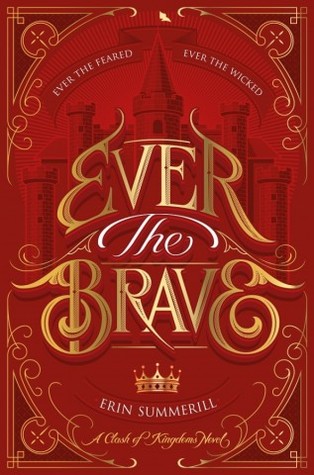 Ever the Brave by Erin Summerill // After saving King Aodren with her newfound Channeler powers, Britta only wants to live a peaceful life in her childhood home. Unfortunately, saving the King has created a tether between them she cannot sever, no matter how much she'd like to, and now he's insisting on making her a noble lady. And there are those who want to use Britta's power for evil designs. If Britta cannot find a way to harness her new magical ability, her life—as well as her country—may be lost.
The stakes are higher than ever in the sequel to Ever the Hunted, as Britta struggles to protect her kingdom and her heart. Release Date: December 5th
---
THREE SIDES OF A HEART by Natalie C. Parker // This collection, edited by Natalie C. Parker, contains stories written by Renee Ahdieh, Rae Carson, Brandy Colbert, Katie Cotugno, Lamar Giles, Tessa Gratton, Bethany Hagan, Justina Ireland, Alaya Dawn Johnson, EK Johnston, Julie Murphy, Garth Nix, Natalie C. Parker, Veronica Roth, Sabaa Tahir, and Brenna Yovanoff.
A teen girl who offers kissing lessons. Zombies in the Civil War South. The girl next door, the boy who loves her, and the girl who loves them both. Vampires at a boarding school. Three teens fighting monsters in an abandoned video rental store. Literally the last three people on the planet.
What do all these stories have in common?
The love triangle.Release Date: December 19th [Review here]
---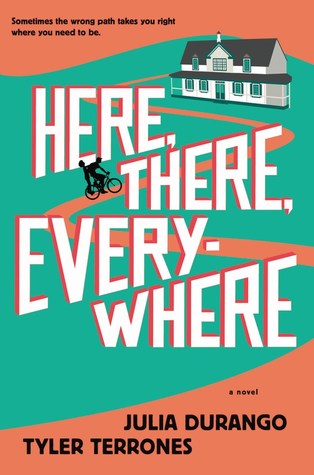 HERE, THERE, AND EVERYWHERE by Julia Durango & Tyler Terrones // Zeus would rather be anywhere than here—Buffalo Falls—the tiny town his family moved to at the end of the school year. Having left all his friends back in Chicago and with nothing to look forward to except helping out at his mother's café and biking around town with his weird little brother, Zeus is pretty sure this is destined to be the worst summer of his life.
But then he meets Rose—funny, beautiful, smart, and an incredible musician.
Zeus can hardly believe that someone like her exists, let alone seems interested in being with him. However, while Zeus is counting down the minutes until he can see her next, Rose is counting down the days until she finds out whether she will be able to leave their small town to pursue her dreams. As the afternoons spent going on local adventures pass into nights discussing their deepest hopes, Zeus knows that he doesn't have long to convince Rose that what they have is more than a summer fling…if only he's brave enough to seize the chance. ReleaseDate: December 19th [Review here]
---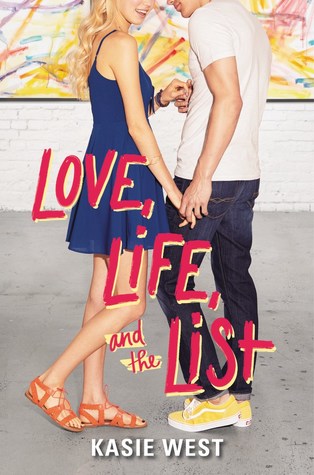 Love, Life, and the List by Kasie West // Everyone knows Abby Turner is in love with her best friend, Cooper Wells. Including Cooper Wells. But despite what people tell her, it doesn't affect their friendship. And she's practically over it, anyway. What she really can't get over is when her boss at the local museum tells her that her paintings lack heart.
Art is Abby's passion and she hopes her future as well. She is determined to change his mind and earn her way into the upcoming exhibit at the gallery. So along with her family's help, she compiles "The Heart List," a series of soulstretching experiences that are sure to make her a deeper person and better artist in six weeks or less. When Cooper decides to complete the list along with her, she realizes this list is expanding her heart in more ways than one. Maybe she needs to start another project.
Love, Life, and the List is about a girl who, in an effort to bring more emotional depth to her art, compiles a list of soul-stretching experiences to complete with her best friend—a boy she also happens to be in love with. Release Date: December 19th [Review here]
---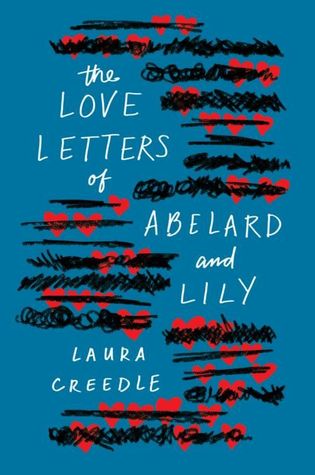 The Love Letters of Abelard and Lilly by Lauren Creedle // When Lily Michaels-Ryan ditches her ADHD meds and lands in detention with Abelard, who has Asperger's, she's intrigued—Abelard seems thirty seconds behind, while she feels thirty seconds ahead. It doesn't hurt that he's brilliant and beautiful.
When Abelard posts a quote from The Letters of Abelard and Heloise online, their mutual affinity for ancient love letters connects them. The two fall for each other. Hard. But is it enough to bridge their differences in person? Release Date: December 26th [Review here]
---
The Young Queens by Kendare Blake // Katharine, Arsinoe and Mirabella – three young queens born to fulfil their destiny – to fight to the death to win the crown. But before they were poisoner, elemental and naturalist, they were children, sisters and friends . . .Release Date: December 26th
---
Favorite Cover: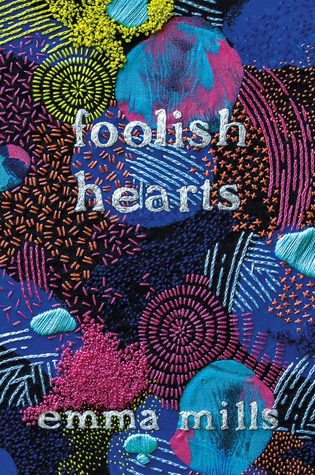 Most Anticipated: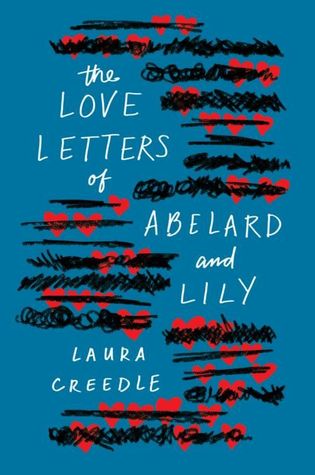 ---
Have you read any of these books? Which one are you most excited for? Share down below!