WWW Wednesday is a meme hosted by 

Sam

@

TakingOnAWorldofWords

 and was formerly hosted by 

MizB

@ 

ADailyRhythm

 and revived here on Taking on a World of Words. Just answer the three question. It's open to anyone to participate, even without a blog you can comment on Sam's post with your own answer. It's a great way to share what you've been reading! All you have to do is answer three questions and share a link to your blog in the comments of Sam's blog.
THE THREE W'S ARE:
What are you currently reading?
What did you recently finish reading?
What do you think you'll read next?
As always, click the book's title to go to the Goodreads page!
---
Currently Reading
I'm really excited for this, because TWINS, and you know I love twin/sibling stories. Plus, I'm really in the mood for a contemporary before I go back into SFF.
---
Recently Finished
I'm just going to say I didn't really like this and leave it at that.
---
Reading Next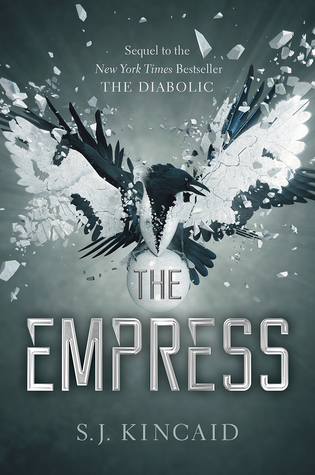 I actually really liked The Diabolic – the characters and relationships were fantastic, so I can't wait to see what happens next.
---
What are you currently reading? Have you read any of these books? What did you think? Share below!