I'm putting off making my 2017 Favorites List until later in the month, so instead of doing this week's Top 10 Tuesday, I'm going to share some books that I've added to my TBR because of tumblr edits. 
I started a booklr about a year and a half ago because I saw so many edits for different books and they looked amazing, and it really showcased some underrated YA books. So here are seven books that I really want to read because of the fabulous edit makers of tumblr.
Click on the book title to go to the Goodreads page!
---
Tai Talagi and Ollie Birkstrom have been inseparable since they met as kids, surfing the North Shore of Oahu. Now they live with their best friends and Ollie's kid brother in a pulled-together family, all of them piled into a run-down beach house. They share cooking, bills, and the saltwater running in their veins. They might have no money, they might argue, they might be in dead end jobs, but they live in Hawaii so it's always summer. There's always time for one last wave.

Tai's spent years shutting down any feelings for Ollie. They're friends. Their family depends on them. But with Ollie off on his first world tour, with Ollie's dreams of a pro surfing career finally within reach, their steady world shifts. Is it worth risking their friendship, their family, their dreams for a chance at something terrifying and beautiful and altogether new?
This sounds like the perfect m/m romance to read in the summer and I can't wait to pick it up.
---
Greece in the age of heroes. Patroclus, an awkward young prince, has been exiled to the court of King Peleus and his perfect son Achilles. Despite their difference, Achilles befriends the shamed prince, and as they grow into young men skilled in the arts of war and medicine, their bond blossoms into something deeper – despite the displeasure of Achilles' mother Thetis, a cruel sea goddess.

But when word comes that Helen of Sparta has been kidnapped, Achilles must go to war in distant Troy and fulfill his destiny. Torn between love and fear for his friend, Patroclus goes with him, little knowing that the years that follow will test everything they hold dear.
I love all things Greek mythology, so I'm really looking forward to this.
---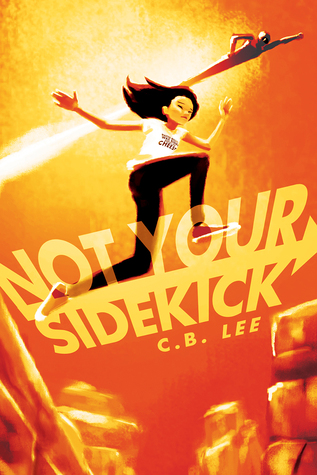 Welcome to Andover… where superpowers are common, but internships are complicated. Just ask high school nobody, Jessica Tran. Despite her heroic lineage, Jess is resigned to a life without superpowers and is merely looking to beef-up her college applications when she stumbles upon the perfect (paid!) internship—only it turns out to be for the town's most heinous supervillain. On the upside, she gets to work with her longtime secret crush, Abby, who Jess thinks may have a secret of her own. Then there's the budding attraction to her fellow intern, the mysterious "M," who never seems to be in the same place as Abby. But what starts as a fun way to spite her superhero parents takes a sudden and dangerous turn when she uncovers a plot larger than heroes and villains altogether.
An incredibly diverse read with kickass superheroes, and I can't wait!
---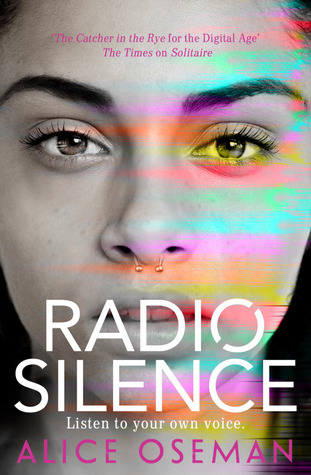 What if everything you set yourself up to be was wrong?
Frances has always been a study machine with one goal, elite university. Nothing will stand in her way; not friends, not a guilty secret – not even the person she is on the inside.

But when Frances meets Aled, the shy genius behind her favourite podcast, she discovers a new freedom. He unlocks the door to Real Frances and for the first time she experiences true friendship, unafraid to be herself. Then the podcast goes viral and the fragile trust between them is broken.

Caught between who she was and who she longs to be, Frances' dreams come crashing down. Suffocating with guilt, she knows that she has to confront her past…
She has to confess why Carys disappeared…

Meanwhile at uni, Aled is alone, fighting even darker secrets.
It's only by facing up to your fears that you can overcome them. And it's only by being your true self that you can find happiness.

Frances is going to need every bit of courage she has.
This sounds like a beautifully rich character driven story and I am so hear for it.
---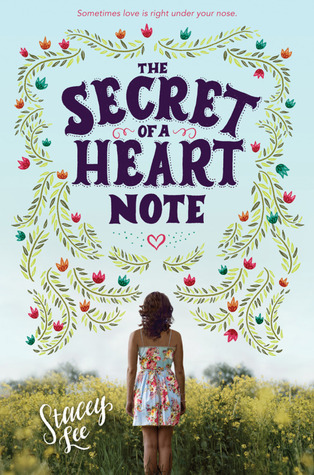 Sometimes love is right under your nose. As one of only two aromateurs left on the planet, sixteen-year-old Mimosa knows what her future holds: a lifetime of weeding, mixing love elixirs, and matchmaking—all while remaining incurably alone. For Mim, the rules are clear: falling in love would render her nose useless, taking away her one great talent. Still, Mimosa doesn't want to spend her life elbow-deep in soil and begonias. She dreams of a normal high school experience with friends, sports practices, debate club, and even a boyfriend. But when she accidentally gives an elixir to the wrong woman and has to rely on the lovesick woman's son, the school soccer star, to help fix the situation, Mim quickly begins to realize that falling in love isn't always a choice you can make.
This just sounds so beautiful and lovely and warm.
---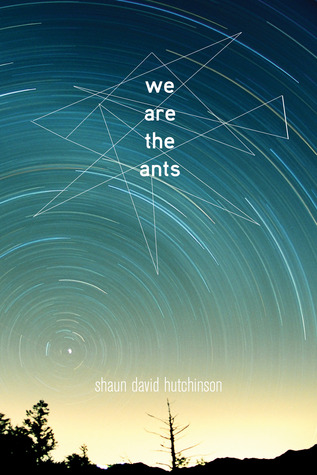 There are a few things Henry Denton knows, and a few things he doesn't.

Henry knows that his mom is struggling to keep the family together, and coping by chain-smoking cigarettes. He knows that his older brother is a college dropout with a pregnant girlfriend. He knows that he is slowly losing his grandmother to Alzheimer's. And he knows that his boyfriend committed suicide last year.

What Henry doesn't know is why the aliens chose to abduct him when he was thirteen, and he doesn't know why they continue to steal him from his bed and take him aboard their ship. He doesn't know why the world is going to end or why the aliens have offered him the opportunity to avert the impending disaster by pressing a big red button.

But they have. And they've only given him 144 days to make up his mind.

The question is whether Henry thinks the world is worth saving. That is, until he meets Diego Vega, an artist with a secret past who forces Henry to question his beliefs, his place in the universe, and whether any of it really matters. But before Henry can save the world, he's got to figure out how to save himself, and the aliens haven't given him a button for that.
I've gotten more into scifi this past year, and this sounds so unique and like it will have such great character moments. I really loved Feral Youth, so it makes me excited for this!
---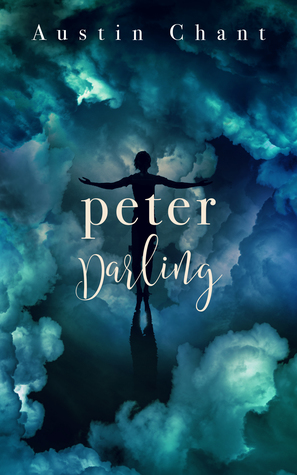 Ten years ago, Peter Pan left Neverland to grow up, leaving behind his adolescent dreams of boyhood and resigning himself to life as Wendy Darling. Growing up, however, has only made him realize how inescapable his identity as a man is.

But when he returns to Neverland, everything has changed: the Lost Boys have become men, and the war games they once played are now real and deadly. Even more shocking is the attraction Peter never knew he could feel for his old rival, Captain Hook—and the realization that he no longer knows which of them is the real villain.
A lgbtqia+ Peter Pan retelling!
---
What are some books that you've added to your TBR because of tumblr edits? Have you read any of these? Share below!