As the year is coming to a close, everyone will be talking about all kinds of year end lists – from favorite characters, favorite romances, favorite covers, and favorite books. But I thought I'd start off my 2017 wrap-ups on a more negative note, to get it out of the way first. I saw Cristina @GirlInthePages do a list of her 2017 DNFs and it inspired me to share mine as well. Make sure you go check out her post!
I have DNFd 10 books this year, which I don't think is a bad ratio having read over 200. Some of these books I'd be willing to give a second chance, and others I definitely would not. Some of these I actively dislikes, while others just bored me and I didn't feel compelled to read. I usually like to give a book around 10% before I decide to DNF it, but sometimes you know sooner. Here are the books I've DNF'd in 2017.
---
We Were Liars by E. Lockhart | This was actually my second attempt reading this and I've decided that this book just isn't for me. I can't stand the main character and her nauseating pretentiousness. 
---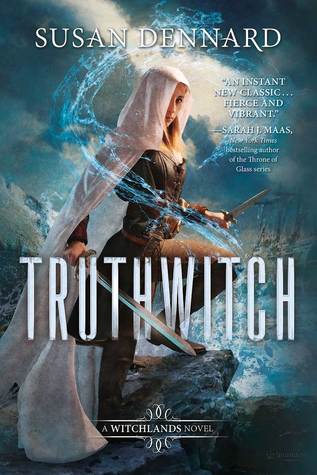 Truthwitch by Susan Dennard | This is an instance where I think revisiting the book is a definite possibility. When I started this I just wasn't connecting at all, so I felt no desire to read it. I think this is a case of reading something at the wrong time.
---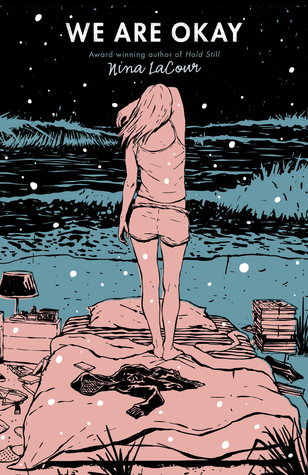 We Are Okay by Nina LaCour | I was really excited for this because I've liked every other book from Nina LaCour I've read, but I was so utterly bored reading this one. I was confused about the character's backstory, so I didn't care about the tension in the relationship.
---
Kiss Me, Kill You by Larissa C. Hardesty | I love cheesey paranormal reads. They have such a high entertainment value for me and put me in a good reading mood 99% of the time. However, the characters were so immature, I couldn't deal with them.
---
Follow Me Back by A.V. Geiger | I thought this would be a fun mystery but it read so juvenile, the characters were unlikeable, and the romance was forced and unbelievable. It was just a miss all around.
---
When I Cast Your Shadow by Sarah Porter | I remember being really excited for this one, and then immediately put off by the characters and dialogue. Ruby was frustratingly naive and her father was a psychopath. Ruby's immaturity really hindered the gritty mystery elements and brought the story down.
---
That Inevitable Victoria Thing by E.K. Johnston | I WAS SO BORED READING THIS. I actually gave this more of a shot than many others, I almost read half of this book before putting it down, but this is one of those situations where a book just isn't for you. I'm not a fan of Victorian London at all, but I thought the alternate history of this one, combined with Johnston's writing would pull me in. Sadly that was not the case.
---
Good and Gone by Megan Frazer Blakemore | This was a roadtrip story fail. The before and after format was really lacking and the characters were mostly flat. There wasn't anything majorly wrong with this, but there wasn't really anything good about it either.
---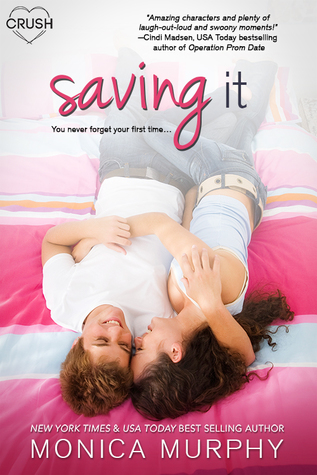 Saving It by Monica Murphy | Another case of immature characters being my stopping point. The writing felt really young, especially for the characters being high school seniors. And there was a lot of repetitive thought that felt like filler.
---
Losing Brave by Bailee Madison | I just didn't like the writing in this at all – It was filled with awkward phrases, a weird tone, and an overwhelming cloud of immaturity. I didn't connect with the main character, so I didn't care about her relationship with her sister – the central mystery of the story. Just bleh.
---
What are some books you DNF'd this year? Should I give any of these a second chance? Let me know!