Hi all! 2017 is over and it has been a wild ride, but a fantastic reading year more me. I've expanded the genres I read and had found some new all time favorites. I've seen everyone doing this survey and thought it was a great way to end the year. This survey was created by Jamie @PerpetualPageTurner so make sure you go check out her page and linky with everyone's surveys!
As always, you can click on the title to go to the book's Goodreads page, and I'll link all my reviews when possible. Here's my 2017 stats!
---
Number Of Books You Read: 233
Total Pages Read: 78, 275
Number of Re-Reads: 10
Genre You Read The Most From: Contemporary
1. Best Book You Read In 2017?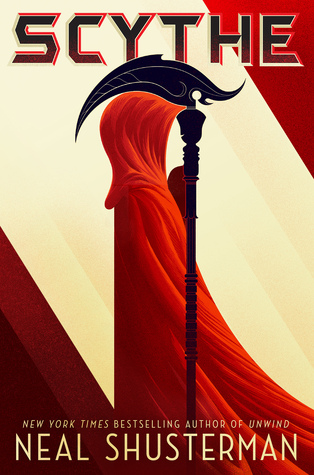 Scythe by Neal Shusterman. I just can't stop thinking about this book and it puts me in a fantastic mood. It had amazing worldbuilding, complex characters, and everything I want from a story. Check out my review here.
2. Book You Were Excited About & Thought You Were Going To Love More But Didn't?
Geekerella by Ashley Poston. I just didn't connect with the characters and found the story to be unbelievable, even for a faitytale retelling. Check out my review here.
 3. Most surprising (in a good way or bad way) book you read?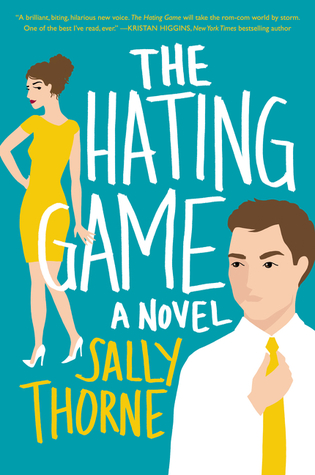 Most surprising in a good way was This is Where the World Ends by Amy Zhang. I heard so many negative and mixed reviews I was nervous going in, but I really loved it so much. Check out my review here.
My surprising in a bad way was The Hating Game by Sally Thorne. I feel like everyone loves this book, I it fell completely flat to me. Check out my review here.
 4. Book You "Pushed" The Most People To Read (And They Did)?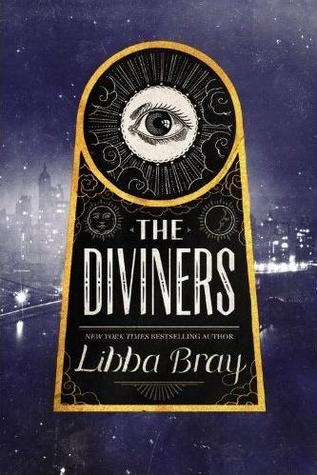 How It Went Down by Kekla Magoon. I actually read this in 2016, but I wouldn't shut up about it and I think I mentioned it in almost every tag or recommendation post in 2017.
The Diviners by Libba Bray.This is actually one I read in 2017 and recommended to everyone as well. The 1920s setting, the vibrant characters, the paranormal powers – all amazing elements that make a fantastic book. Here's my review.
 5. Best series you started in 2017? Best Sequel of 2017? Best Series Ender of 2017?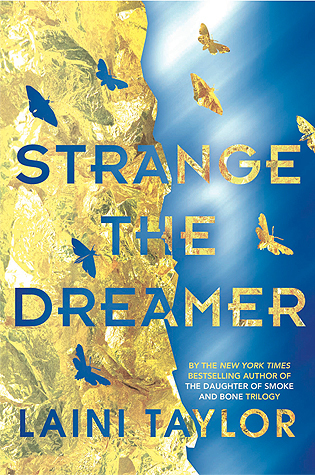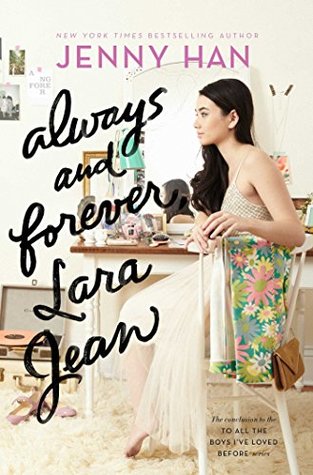 Best series started  is Strange the Dreamer by Laini Taylor. This is another one that has stayed with me all year and I keep going back to it! I'm also beyond excited for the sequel coming later this year. Check out my review here.
Best sequel would be A Gathering of Shadows by V.E. Schwab. I loved the second book and how it expanded the world and the character's relationships became more complex. Check out my review here.
Best series ender would be Always and Forever, Lara Jean by Jenny Han. This unexpected conclusion to Lara Jean's story was fantastic in every way. Check out my review here.
 6. Favorite new author you discovered in 2017?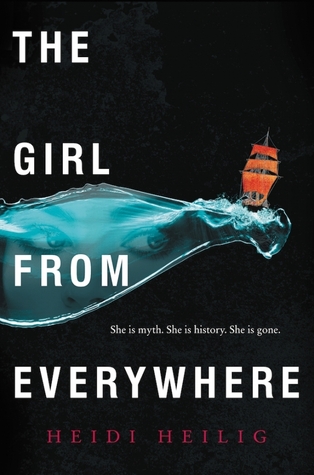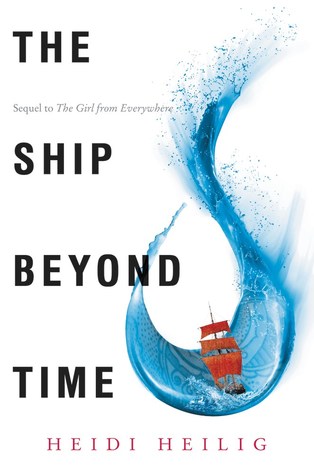 I LOVED The Girl From Everywhere and The Ship Beyond Time from Heidi Heilig. It was a fantastic historical fantasy duology with great characters and thrilling adventures. Here are my reviews for book 1 and book 2.
7. Best book from a genre you don't typically read/was out of your comfort zone?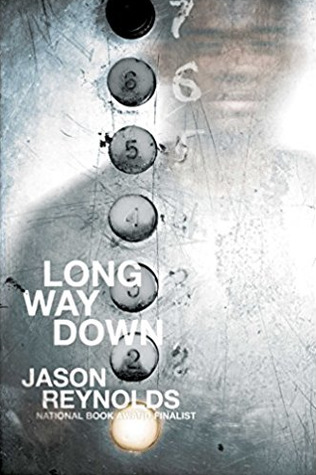 Long Way Down by Jason Reynolds is a stunning novel told in verse. It was my first experience with novels in verse, and I will definitely be reading more in the future. Check out my review here.
 8. Most action-packed/thrilling/unputdownable book of the year?
One Dark Throne by Kendare Blake. I feel like we really got into the magic and the competition more in this one and it was a super fast-paced read. Check out my review here.
 9. Book You Read In 2017 That You Are Most Likely To Re-Read Next Year?
Warcross by Marie Lu. I'll probably pick this up again before the sequel comes out next year.  Check out my review here.
10. Favorite cover of a book you read in 2017?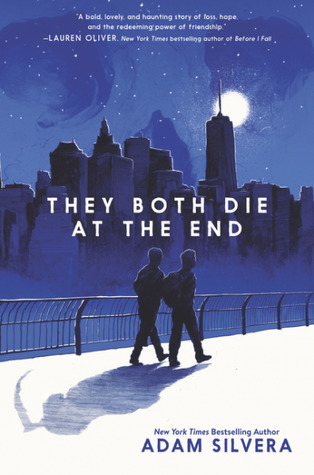 They Both Die at the End by Adam Silvera. I love the dark muted tones, the grim reaper shadow, the skull clouds, everything. Check out my review here.
11. Most memorable character of 2017?
Lazlo Strange is the first one who popped into my head. I just loved him so much.
 12. Most beautifully written book read in 2017?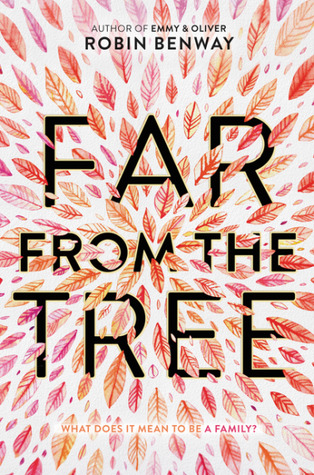 Far From the Tree by Robn Benway was a stunning character driven story about family. Check out my review here.
13. Most Thought-Provoking/ Life-Changing Book of 2017?
Replica by Lauren Oliver. I loved the exploration of socialization, nature vs nurture, and what it means to be human. Check out my review here.
 14. Book you can't believe you waited UNTIL 2017 to finally read?
Simon vs the Homo Sapiens Agenda by Becky Albertalli. It was the perfect fluffy contemporary and instantly became an all-time favorite. Check out my review here.
 15. Favorite Passage/Quote From A Book You Read In 2017?
"Being on her own had never been a burden. Instead of weighing her down, it buoyed her up; when she was alone, she was lighter. When she was by herself, she felt untethered and free."
–The Geography of You and Me, Jennifer E. Smith. I just relate to this so hard.
16.Shortest & Longest Book You Read In 2017?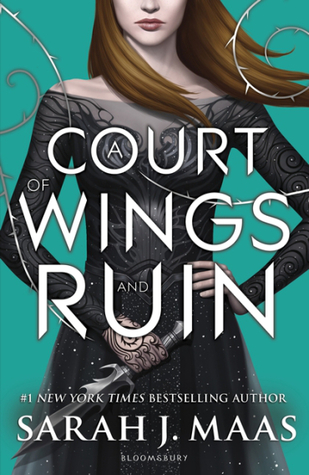 #NotYouPrincess edited by Lisa Charleyboy & Mary Beth Leatherdale at 109 pages. You can read my review here.
A Court of Wings and Ruin by Sarah J Maas at 699 pages. You can check out my review here.
 17. Book That Shocked You The Most
Nyxia by Scotte Reintgen was a complete surprise for me. This book made me fall in love with sci-fi and and actively reach for the genre. Check out my review here.
Girls Made of Snow and Glass by Melissa Bashardoust. This snow white inspired retelling was so original and highlighted the fantastic relationship between Lynet and Mina. It completely captivated me. Check out my review here.
18. OTP OF THE YEAR (you will go down with this ship!)
Tanner and Sebastian from Autoboyography by Christina Lauren were a highlight for me. Check out my review for the book here.
19. Favorite Non-Romantic Relationship Of The Year
Kell and Rhy from The Shades of Magic series by V.E. Schwab. Their relationship was a highlight of the series for me.
20. Favorite Book You Read in 2017 From An Author You've Read Previously
Tower of Dawn by Sarah J Maas. I loved seeing Chaol's journey and growth and seeing the southern continent explored. The world completely opened up in this book and I can't wait to see how it ends. Check out my review here.
21. Best Book You Read In 2017 That You Read Based SOLELY On A Recommendation From Somebody Else/Peer Pressure:
Illumiae by Amie Kaufman and Jay Kristoff. Everyone has been raving about the amazing mixed media format of this book, and they were not wrong. It's one of the most visually stunning books I've ever read. Check out my review here.
22. Newest fictional crush from a book you read in 2017?
August Flynn from This Savage Song by Victoria Schwab. Check out my review here.
23. Best 2017 debut you read?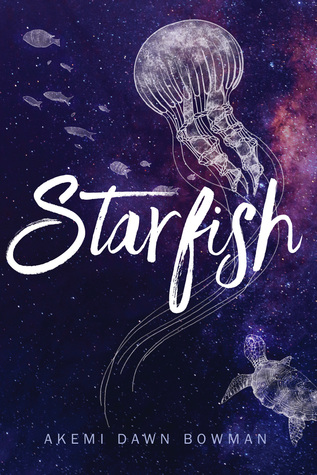 Starfish by Akemi Dawn Bowman. This was such a beautifully emotionally read and I absolutely loves Kiko. Check out my review here.
24. Best Worldbuilding/Most Vivid Setting You Read This Year?
Wicked Like a Wildfire by Lana Popović. The descriptive writing created a vibrant setting that utterly captivated me. Check out my review here.
25. Book That Put A Smile On Your Face/Was The Most FUN To Read?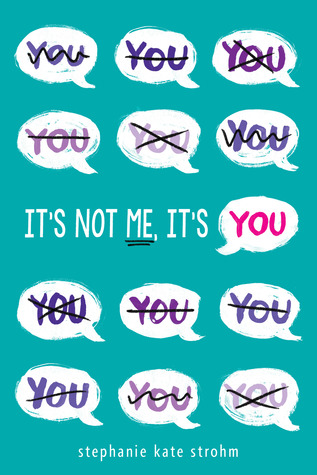 It's Not Me It's You by Stephanie Kate Strohm. It was so fun and I laughed out loud so many times. Check out my review here.
26. Book That Made You Cry Or Nearly Cry in 2017?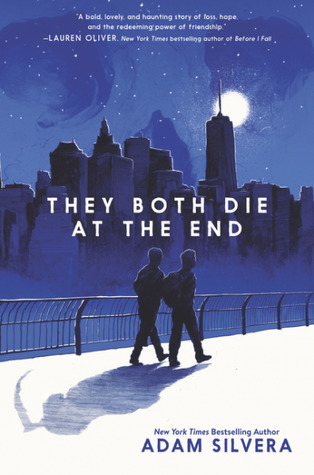 They Both Die at the End by Adam Silvera. I'm a big book crier, byt I bawled like a baby reading this. Check out my review here.
27. Hidden Gem Of The Year?
This Side of Home by Renée Watson. I LOVED this so much – the sibling relationship, the diversity, the social commentary. Check out my review here.
A Semi Definitive List of Worst Nightmares by Krystal Sutherland is a 2017 release hidden gem. It was surprisingly hilarious and inspiring. Check out my review here.
28. Book That Crushed Your Soul?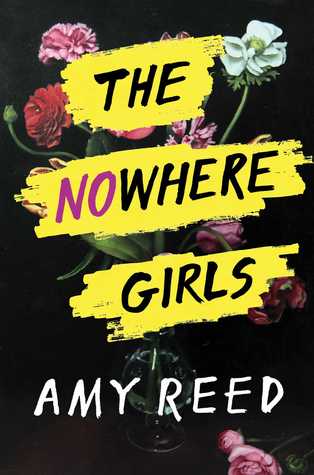 The Nowhere Girls by Amy Reed. The female friendship and the empowering unity the girls find was amazing. Check out my review here.
29. Most Unique Book You Read In 2017?
Replica by Lauren Oliver. The dual pov that is comepletely seperate and interactive was cool, and I loved how I read the book. Check out my review here.
30. Book That Made You The Most Mad (doesn't necessarily mean you didn't like it)?
A Short History of the Girl Next Door by Jared Reck. Little things that pissed me of fkept adding up and made me mad. Check out my review here.
---
1. New favorite book blog you discovered in 2017?
All of them honestly.
2. Favorite review that you wrote in 2017?
My review for A Darker Shade of Magic by V.E. Schwab and Ramona Blue by Julie Murphy.
3. Best discussion/non-review post you had on your blog?
I loved doing my If-Then Book Recommendation list and am definitely going to make more in the future.
4. Best event that you participated in (author signings, festivals, virtual events, memes, etc.)?
Really starting to participate in blog tours had been a lot of fun. Check out the books I've featured on tours here.
5. Best moment of bookish/blogging life in 2017?
Starting this blog!
6. Most challenging thing about blogging or your reading life this year?
Keeping up with my schedule.
7. Most Popular Post This Year On Your Blog (whether it be by comments or views)?
8. Post You Wished Got A Little More Love?
My review for Ringer by Lauren Oliver. It was such a happy surprise that more pople should definitely read it.
9. Best bookish discovery (book related sites, book stores, etc.)?
Edelweiss!
 10.  Did you complete any reading challenges or goals that you had set for yourself at the beginning of this year?
I met my Goodreads reading goal.
---
1. One Book You Didn't Get To In 2017 But Will Be Your Number 1 Priority in 2018?
Dear Martin by Nic Stone. I'm so excited to finally read this and I think it will be a 5 star read.
2. Book You Are Most Anticipating For 2018 (non-debut)?
Throne of Glass #7 by Sarah J Maas. I'm obviously super excited to see how one of my favorite series will end!
3. 2018 Debut You Are Most Anticipating?
The Astonishing Color of After by Emily X.R. Pan. 
 4. Series Ending/A Sequel You Are Most Anticipating in 2018?
Thunderhead by Neal Shusterman. I CAN"T WAIT TO READ THIS.
5. One Thing You Hope To Accomplish Or Do In Your Reading/Blogging Life In 2018?
I'll be sharing my 2018 bookish goals a little later in January for a Top 10 Tuesday, so keep on the lookout for that.
6. A 2018 Release You've Already Read & Recommend To Everyone (if applicable).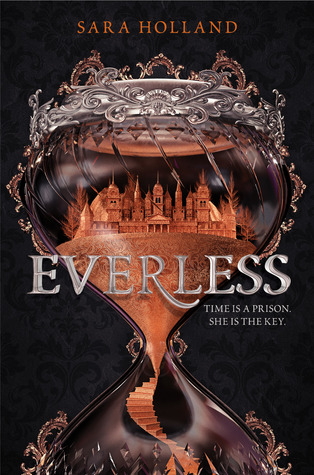 Everless by Sara Holland. Intricate and unique magic meets a perfectly eerie tone. Check out my review here.
---
Here's to a fantastic 2018, and feel free to share your surveys in the comments!