Another month, another batch of new release I can't wait to get my hands on! Here are 13 books I'm excited for that come out this month!
---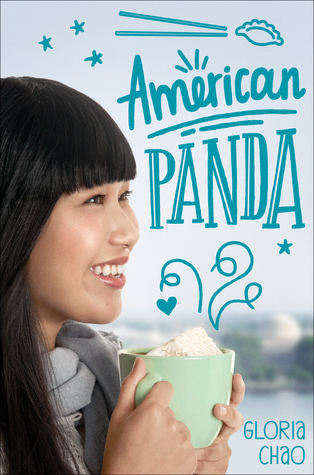 American Panda by Gloria Chao | At seventeen, Mei should be in high school, but skipping fourth grade was part of her parents' master plan. Now a freshman at MIT, she is on track to fulfill the rest of this predetermined future: become a doctor, marry a preapproved Taiwanese Ivy Leaguer, produce a litter of babies.
With everything her parents have sacrificed to make her cushy life a reality, Mei can't bring herself to tell them the truth–that she (1) hates germs, (2) falls asleep in biology lectures, and (3) has a crush on her classmate Darren Takahashi, who is decidedly not Taiwanese.
But when Mei reconnects with her brother, Xing, who is estranged from the family for dating the wrong woman, Mei starts to wonder if all the secrets are truly worth it. Can she find a way to be herself, whoever that is, before her web of lies unravels? Release Date: February 6th [Review]
---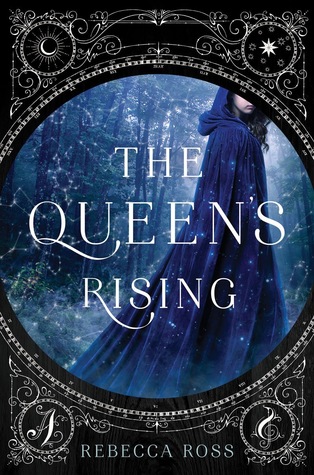 The Queen's Rising by Rebecca Ross | When her seventeenth summer solstice arrives, Brienna desires only two things: to master her passion and to be chosen by a patron.
Growing up in the southern Kingdom of Valenia at the renowned Magnalia House should have prepared her for such a life. While some are born with an innate talent for one of the five passions—art, music, dramatics, wit, and knowledge—Brienna struggled to find hers until she belatedly chose to study knowledge. However, despite all her preparations, Brienna's greatest fear comes true—the solstice does not go according to plan and she is left without a patron.
Months later, her life takes an unexpected turn when a disgraced lord offers her patronage. Suspicious of his intent, and with no other choices, she accepts. But there is much more to his story, and Brienna soon discovers that he has sought her out for his own vengeful gain. For there is a dangerous plot being planned to overthrow the king of Maevana—the archrival kingdom of Valenia—and restore the rightful queen, and her magic, to the northern throne. And others are involved—some closer to Brienna than she realizes.
With war brewing between the two lands, Brienna must choose whose side she will remain loyal to—passion or blood. Because a queen is destined to rise and lead the battle to reclaim the crown. The ultimate decision Brienna must determine is: Who will be that queen? Release Date: February 6th [Review]
---
All We Can Do is Wait by Richard Lawson | In the hours after a bridge collapse rocks their city, a group of Boston teenagers meet in the waiting room of Massachusetts General Hospital:
Siblings Jason and Alexa have already experienced enough grief for a lifetime, so in this moment of confusion and despair, Alexa hopes that she can look to her brother for support. But a secret Jason has been keeping from his sister threatens to tear the siblings apart…right when they need each other most.
Scott is waiting to hear about his girlfriend, Aimee, who was on a bus with her theater group when the bridge went down. Their relationship has been rocky, but Scott knows that if he can just see Aimee one more time, if she can just make it through this ordeal and he can tell her he loves her, everything will be all right.
And then there's Skyler, whose sister Kate—the sister who is more like a mother, the sister who is basically Skyler's everything—was crossing the bridge when it collapsed. As the minutes tick by without a word from the hospital staff, Skyler is left to wonder how she can possibly move through life without the one person who makes her feel strong when she's at her weakest. Release Date: February 6th
---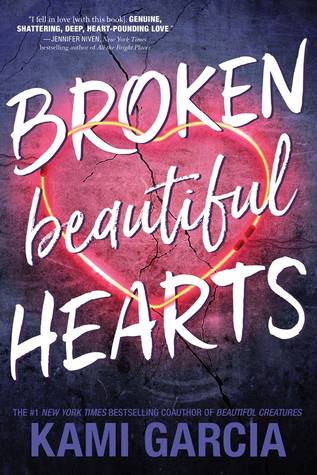 Broken Beautiful Hearts by Kami Garcia |Before, Peyton was a star soccer player with the perfect boyfriend, Reed. Now, she has a torn knee ligament, a scholarship on the line, and a shattered sense of self. No one believes Reed pushed her, causing her injury, and Peyton just wants to leave the trauma behind. Living with her uncle and twin cousins in their small, football-obsessed town seems like a great escape plan. There, Peyton meets Owen—high school classmate and local MMA fighter. Though Owen is charming and gentle, Peyton is determined to repress her growing attraction. But when her old and new life collide, Peyton must reclaim the truth of her past in order to save her future.  Release Date: February 6th
---
Shadowsong by S. Jae-Jones | Six months after the end of Wintersong, Liesl is working toward furthering both her brother's and her own musical careers. Although she is determined to look forward and not behind, life in the world above is not as easy as Liesl had hoped. Her younger brother Josef is cold, distant, and withdrawn, while Liesl can't forget the austere young man she left beneath the earth, and the music he inspired in her.
When troubling signs arise that the barrier between worlds is crumbling, Liesl must return to the Underground to unravel the mystery of life, death, and the Goblin King—who he was, who he is, and who he will be. What will it take to break the old laws once and for all? What is the true meaning of sacrifice when the fate of the world—or the ones Liesl loves—is in her hands? Release Date: February 6th
---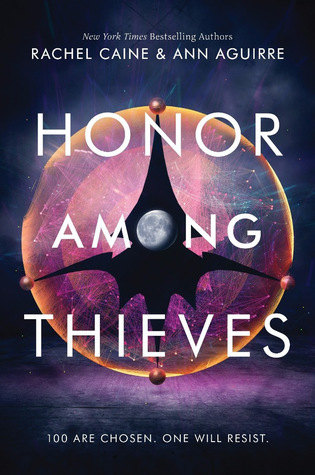 Honor Among Thieves by Rachel Caine & Ann Aguirre | Petty criminal Zara Cole has a painful past that's made her stronger than most, which is why she chose life in New Detroit instead moving with her family to Mars. In her eyes, living inside a dome isn't much better than a prison cell.
Still, when Zara commits a crime that has her running scared, jail might be exactly where she's headed. Instead Zara is recruited into the Honors, an elite team of humans selected by the Leviathan—a race of sentient alien ships—to explore the outer reaches of the universe as their passengers.
Zara seizes the chance to flee Earth's dangers, but when she meets Nadim, the alien ship she's assigned, Zara starts to feel at home for the first time. But nothing could have prepared her for the dark, ominous truths that lurk behind the alluring glitter of starlight. Release Date: February 13th [Review]
---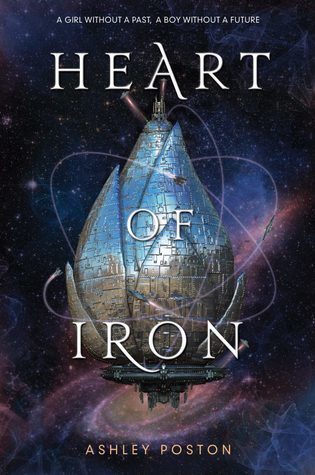 Heart of Iron by Ashley Poston | Seventeen-year-old Ana is a scoundrel by nurture and an outlaw by nature. Found as a child drifting through space with a sentient android called D09, Ana was saved by a fearsome space captain and the grizzled crew she now calls family. But D09—one of the last remaining illegal Metals—has been glitching, and Ana will stop at nothing to find a way to fix him.
Ana's desperate effort to save D09 leads her on a quest to steal the coordinates to a lost ship that could offer all the answers. But at the last moment, a spoiled Ironblood boy beats Ana to her prize. He has his own reasons for taking the coordinates, and he doesn't care what he'll sacrifice to keep them.
When everything goes wrong, she and the Ironblood end up as fugitives on the run. Now their entire kingdom is after them—and the coordinates—and not everyone wants them captured alive.
What they find in a lost corner of the universe will change all their lives—and unearth dangerous secrets. But when a darkness from Ana's past returns, she must face an impossible choice: does she protect a kingdom that wants her dead or save the Metal boy she loves? Release Date: February 13th [Review]
---
The Defiant by Lesley Livingston | Fallon was warned. Now she is about to pay the price for winning the love of the Roman people as Caesar's victorious gladiatrix.
In this highly anticipated sequel to THE VALIANT, Fallon and her warrior sisters find themselves thrust into a vicious conflict with a rival gladiator academy, one that will threaten not only Fallon's heart – and her love for Roman soldier Cai – but the very heart of the ancient Roman Empire.
When dark treachery and vicious power struggles threaten her hard-won freedom, the only thing that might help the girl known as Victrix save herself and her sisters is a tribe of long-forgotten mythic Amazon warriors.
The only trouble is, they might just kill her themselves first. Release Date: February 13th
---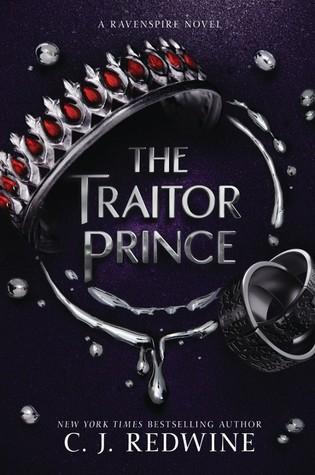 The Traitor Prince by C.J. Redwine | Javan Najafai, crown prince of Akram, has spent the last ten years at an elite boarding school, far away from his kingdom. But his eagerly awaited return home is cut short when a mysterious imposter takes his place—and no one believes Javan is the true prince.
After barely escaping the imposter's assassins, Javan is thrown into Maqbara, the kingdom's most dangerous prison. The only way to gain an audience with the king — and reveal Javan's identity — is to fight in Maqbara's yearly tournament. But winning is much harder than acing competitions at school, and soon Javan finds himself beset not just by the terrifying creatures in the arena, but also a band of prisoners allied against him, and even the warden herself.
The only person who can help him is Sajda, who has been enslaved by Maqbara's warden since she was a child, and whose guarded demeanor and powerful right hook keep the prisoners in check. Working with Sajda might be the only way Javan can escape alive — but she has dangerous secrets.
Together, Javan and Sajda have to outwit the vicious warden, outfight the deadly creatures, and outlast the murderous prisoners intent on killing Javan. If they fail, they'll be trapped in Maqbara for good—and the secret Sajda's been hiding will bury them both. Release Date: February 13th
---
The Rogue Queen by Emily R. King | Despite the odds, Kalinda has survived it all: Marriage to a tyrant. Tournaments to the death. The forbidden power to rule fire. The icy touch of a demon.
That same demon now disguises itself as Rajah Tarek, Kalinda's late husband and a man who has never stopped haunting her. Upon taking control of the palace and the army, the demon brands Kalinda and her companions as traitors to the empire. They flee across the sea, seeking haven in the Southern Isles.
In Lestari, Kalinda's powers are not condemned, as they are in her land. Now free to use them to protect those she loves, Kalinda soon realizes that the demon has tainted her with a cold poison, rendering her fire uncontrollable. But the lack of control may be just what she needs to send the demon back to the darkest depths of the Void.
To take back the empire, Kalinda will ally with those she distrusts—and risk losing those most loyal to her—to defeat the demon and bring peace to a divided nation. Release Date: February 13th
---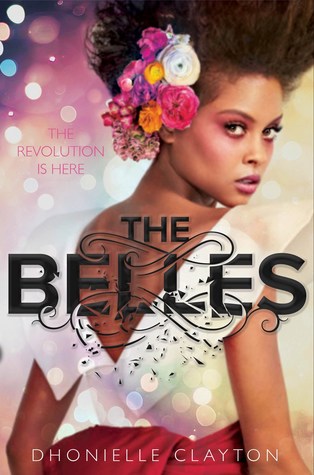 The Belles by Dhonielle Clayton | Camellia Beauregard is a Belle. In the opulent world of Orléans, Belles are revered, for they control Beauty, and Beauty is a commodity coveted above all else. In Orléans, the people are born gray, they are born damned, and only with the help of a Belle and her talents can they transform and be made beautiful.
But it's not enough for Camellia to be just a Belle. She wants to be the favorite—the Belle chosen by the Queen of Orléans to live in the royal palace, to tend to the royal family and their court, to be recognized as the most talented Belle in the land. But once Camellia and her Belle sisters arrive at court, it becomes clear that being the favorite is not everything she always dreamed it would be. Behind the gilded palace walls live dark secrets, and Camellia soon learns that the very essence of her existence is a lie—that her powers are far greater, and could be more dangerous, than she ever imagined. And when the queen asks Camellia to risk her own life and help the ailing princess by using Belle powers in unintended ways, Camellia now faces an impossible decision.
With the future of Orléans and its people at stake, Camellia must decide—save herself and her sisters and the way of the Belles—or resuscitate the princess, risk her own life, and change the ways of her world forever. Release Date: February 20th [Review]
---
Blood of a Thousand Stars by Rhoda Belleza | Empress. With a revolution brewing, Rhee is faced with a choice: make a deal with her enemy, Nero, or denounce him and risk losing her crown.
Fugitive. Framed assassin Alyosha has one goal in mind: kill Nero. But to get his revenge, Aly may have to travel back to the very place he thought he'd left forever—home.
Princess. Kara knows that a single piece of technology located on the uninhabitable planet Wraeta may be the key to remembering—and erasing—the princess she once was.
Madman. Villainous media star Nero is out for blood, and he'll go to any means necessary to control the galaxy.
Vicious politics and high-stakes action culminate in an epic showdown that will determine the fate of the universe. Release Date: February 20th
---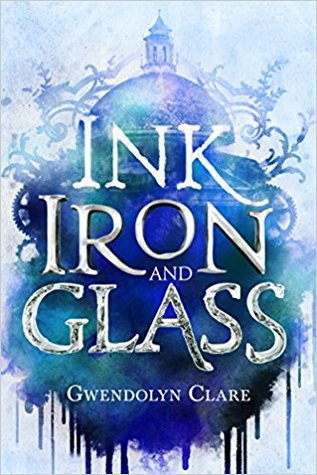 Ink, Iron, and Glass by Gwendolyn Clare  | Can she write a world gone wrong?
A certain pen, a certain book, and a certain person can craft entirely new worlds through a branch of science called scriptology. Elsa comes from one such world that was written into creation by her mother—a noted scriptologist.
But when her home is attacked and her mother abducted, Elsa must cross into the real world and use her own scriptology gifts to find her. In an alternative 19th-century Italy, Elsa finds a secret society of pazzerellones—young people with a gift for mechanics, alchemy or scriptology—and meets Leo, a gorgeous mechanist with a smart mouth and a tragic past. She recruits the help of these fellow geniuses just as an assassin arrives on their doorstep. Release Date: February 20th
---
Favorite Cover
Most Excited For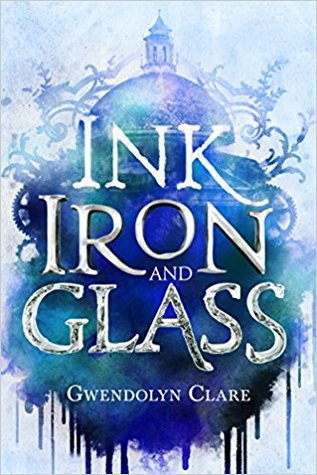 ---
What February releases are you most excited for? What's your favorite cover? Share below!