Top 5 Wednesday is a weekly challenge for book bloggers, vloggers, and book lovers, hosted by Lainey and Sam. The goal is to choose their top 5 picks for the week's given challenge. Find out more on the  Goodreads group page!
Because Valentine's Day is in February, this month's Top 5 topics are all romance related. Kicking off this month, we're sharing our favorite M/M couples. There are obviously many to choose from, so narrowing down the list was hard, but here are 5 of my favorite M/M couples.
---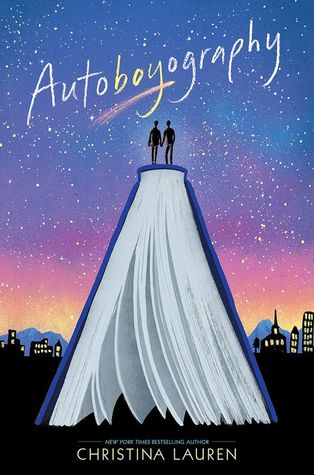 Sebastian and Tanner (Autoboyography by Christina Lauren) I loved seeing Tanner and Sebastian's journey from friends to more, and it was filled with happiness, heartbreak, hope, and love!
---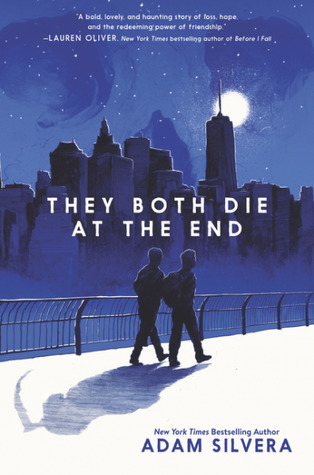 Rufus and Mateo (They Both Die at the End by Adam Silver) One of my favorite books last year, and these two are the reason why. I completely bought the emotions and feelings between these two. I LOVED this so much!
---
Luke and Jeremy (The Uncrossing by Melissa Eastlake) If you know anything about me, you know my love of urban fantasy. It's my feel good-slump busting genre. And this book was so cute and fairytale-y that I had a smile on my face the whole time I was reading it.
---
Rafe and Ben (Openly Straight by Bill Konigsberg) I really liked Rafe and Ben's friendship that developes over the course of the book and while the ending isn't the happiest, I have hopes for Honestly Ben.
---
Simon and Blue (Simon vs the Homo Sapiens Agenda by Becky Albertalli) Another of my favorite books from last year (so you can imagine how excited I am for Becky and Adam's book!). This book just made me giddy with happiness and I LOVE Simon and Blue so much – I literally get this doppy grin on my face thinking about them.
---
SO MANY BLUE COVERS! And Even with SVTHSA there's still a pop of blue. Have you read any of these books? What are some of your favorite M/M romances?  Share below!