WWW Wednesday is a meme hosted by 

Sam

@

TakingOnAWorldofWords

 and was formerly hosted by 

MizB

@ 

ADailyRhythm

 and revived here on Taking on a World of Words. Just answer the three question. It's open to anyone to participate, even without a blog you can comment on Sam's post with your own answer. It's a great way to share what you've been reading! All you have to do is answer three questions and share a link to your blog in the comments of Sam's blog.
THE THREE W'S ARE:
What are you currently reading?
What did you recently finish reading?
What do you think you'll read next?
As always, click the book's title to go to the Goodreads page!
---
Currently Reading
I haven't been able to put Onyx & Ivory down. I've read 75% of it in one day and I'm really liking it so far. It's not really anything super original, and there are definitely familiar elements, but I'm liking the characters and they feel authentic. I'm doing an audiobook reread of An Ember in the Ashes. I remember liking this, but I don't actually remember a lot of what happened, so we'll see if a reread changes my opinions.
---
Recently Finished
"Were I to begin doling out death, I would be the very monster that mortal man feared artificial intelligence would become … No, I decided. Let humankind be the saviors and the silencers. Let them be the heroes. Let them be the monsters."
This was so perfect and fantastic and everyone need to read this series! I also highly recommend the audiobooks, they are great.
---
Reading Next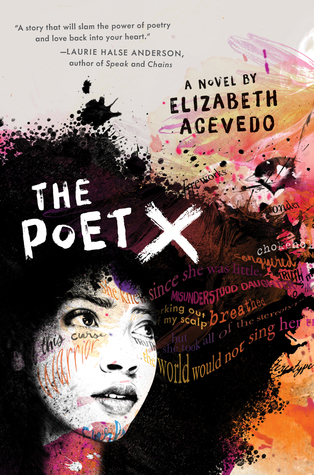 Inkmistress by Audrey Coulthurst | Demigods and magic and bisexual  main characters!!!
The Poet X by Elizabeth Acevedo | Slam poetry is awesome, and I want to read more novels in verse!
Dear Martin by Nic Stone | I'm finally going to get to this book, and knock out a book on my Black History Month TBR.
---
Have you read any of these books? Which is your favorite? What are you reading right now? Share below!