Top 5 Wednesday is a weekly challenge for book bloggers, vloggers, and book lovers, hosted by Lainey and Sam. The goal is to choose their top 5 picks for the week's given challenge. Find out more on the  Goodreads group page!
Continuing the Valentine's Day celebration this week talking about our favorite ROMANCE books! I'm a sucker for a good contemporary and I've read a bunch of YA and NA romances. Romance books for me, are all about the entertainment factor including warm fuzzy feelings, characters with chemistry, and of course swoony romances. I'm also all about tropes in romances (except for cheating, big no) – but I can get behind most tropes: friends-to-lovers, enemies-to-lovers, fake dating – all good. So I'm going to be sharing some of my favorites today.
---
I really liked this romance because it was so unique. This YA contemporary is told from everyone else's perspective – and they all know Gabe and Lea should be together. It was fluffy and adorable and I wanted Gabe and Lea to get together just as much as the other characters in the story.
---
This book was just a lot of fun. Super light hearted and like watching your favorite rom-com. It's got a bit of an enemies-to-lovers thing going on, combines with knowing each other since childhood, there's a lot of history for you to by their relationship and build-up. Plus, this book is chock-full of banter!
---
I have a weakness for Hollywood-based contemporaries. There's such an entertainment factor, and the drama is always high (and engaging). This one is no different, and it's got some fake dating thrown in for good measure.
---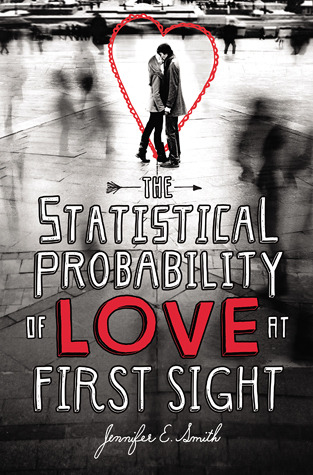 I think Jennifer E. Smith does contemporaries really well and I tend to like most of her books. This one features a chance meeting and takes place in 24 hours. Im usually one to love really contained stories, they tend to have this almost magical feeling that connects with me.
---
Friends-to-lovers. That is all. But seriously, this was another super fun book and sometimes that's all I need. I tend to like more "rom-com" -esque romance stories and this one again fits that bill.
---
What's your favorite romance book? What is your favorite style of romance books? Share below!