I can't believe February's already over! Here's what my reading and blogging life looked like this month.
As always click on the title to read my review. And all the thanks to Romie @RomieWeDeserveLove for the rep indicators. The 🏳️‍🌈 means lgbtq rep, ☀ means major characters of color, and 🌸 means mental illness, disability, abuse, or trauma rep. I'm adding  📚, which will indicate my rereads!
---
BOOKS I READ
CLICK ON TITLE TO READ MY REVIEW
Batman: Nightwalker by Marie Lu | ★★★★☆
🎧 Scythe by Neal Shusterman 📚| ★★★★★
Secret Heir by M.J. Prince | ★★☆☆☆
Finding Felicity by Stacey Kade 🌸| ★★★☆☆ (3.5 Stars)
The Language of Thorns: Midnight Tales and Dangerous Magic by Leigh Bardugo ☀| ★★★☆☆ (3.75 Stars)
Let's Talk About Love by Claire Kann 🏳️‍🌈☀| ★★★★☆ (4.5 Stars)
The Traitor Prince by C.J. Redwine ☀| ★★★☆☆ (3.5 Stars)
🎧Thunderhead by Neal Shusterman | ★★★★★
Onyx & Ivory by Mindee Arnett | ★★★☆☆
🎧 An Ember in the Ashes by Sabaa Tahir 📚☀| ★★★★☆
Dear Martin by Nic Stone ☀🌸| ★★★★☆
The Poet X by Elizabeth Acevedo ☀| ★★★★★
The Midnights by Sarah Nicole Smetana | ★★☆☆☆
Love Songs & Other Lies by Jessica Pennington | ★★★☆☆
The Summer of Jordi Perez by Amy Spalding 🏳️‍🌈☀| ★★★☆☆
Blood Water Paint by Joy McCullough 🌸| ★★★★☆
Average rating: 3.70 Stars
Least Favorite book: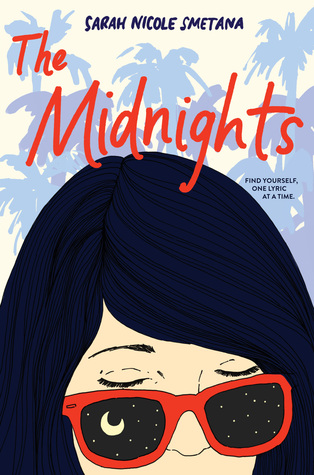 Favorite book: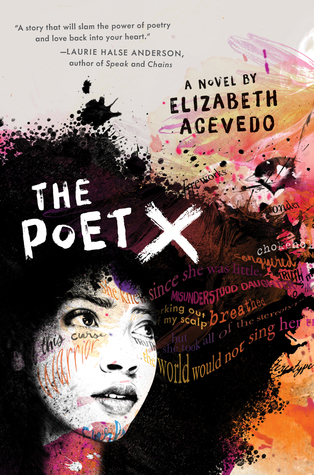 ---
TOP 10 TUESDAY
Books On my TBR the Longest | Books I'm No Longer Interested In | Books I Could ReRead Forever
---
TOP 5 WEDNESDAY
Favorite M/M Couples | Favorite Romance Books
---
WWW WEDNESDAY
WWW Wednesday #33 | WWW Wednesday #34 | WWW Wednesday  #35
---
FIRST LINES FRIDAYS
First Lines Fridays #37 (FINDING FELICITY) | First Lines Fridays  #38 (THUNDERHEAD) | First Lines Fridays #39 (DEAR MARTIN)
---
TAGS, MEMES, & OTHER FEATURED POSTS
February 2018 Anticipated Releases | Fall-Winter 2018 Cover Reveals | 2018 Book Bingo Update
Winter 2017-2018 Bookish Bingo Wrap-up | SPOTLIGHT on The Beauty That Remains by Ashley Woodfolk | Black History Month Book Recommendations
The Inside Out Book Tag | The 90s Kids Book Tag | The Superlatives Book Tag
---
So that's what my February looked like. How was yours? What was your favorite book you read? What was your least favorite? Did we read any of the same books? Share below!