Another Sunday, another book tag.
I'm going through all the tags I've had bookmarked for ages and I'm finally doing them! When I saw @One'sPeculiar do this I knew I had too because Six of Crows is a masterpiece and anytime I can talk about it is a good time. 
Link back to my blog, the infinite library , so I can check out your answers!
Thank the person who tagged you.
Answer the questions
Tag as many or as few people as you wish to spread the fun and Six of Crows love
---
THE THEIF
KAZ BREKKER- A LAYERED OR COMPLEX CHARACTER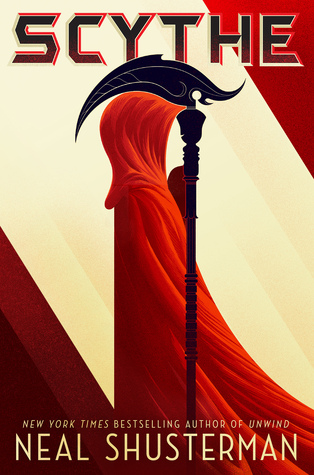 Rowan Damisch from Arc of a Scythe series by Neal Shusterman
Both Citra and Rowan are complex characters living in a complex world, but they have very different journeys. Rowan's journey to scythedom is much more tumultious and results in ver morally grey actions that set him on a very unique path.
---
THE WRAITH
INEJ GHAFA- A BOOK WITH A TWISTS YOU DIDN'T SEE COMING
I know this one has a few twists, but I saw one of them coming from a mile away so I'm only talking about one specifically here. You can check out which twist I'm talking about
below the spoiler cut.

I didn't see Petyr throwing Katharine down the chasm, but I knew that Arsinoe was a poisoner from like page 10.
---
THE SHARPSHOOTER
JESPER FAHEY- AN AUTHOR THAT NEVER MISSES THE MARK
Cliche answer time but I love Sarah J Maas' books. They are alway entertaining. I love her worldbuilding and character work in both her ongoing series. And I am beyond excited to see what she does in a new world with an established character like Catwoman/Selena Kyle.
---
THE HEART RENDER
NINA ZENIK- A BOOK THAT BROKE YOUR HEART OR GAVE YOU ALL THE FEELS.

I Have Lost My Way by Gayle Forman
I was so happy to read a new Gayle Forman book and it did not disappoint! I love the sense of family and serendipity that that the story had and it was so emotional and vital to the plot.
---
THE CONVICT
MATTHIAS HELVAR- A CHARACTER CAUGHT BETWEEN TWO WORLDS

Elias Venturas from An Ember in the Ashes from Sabaa Tahir
Elias is easily my favorite character in the series so far. He's caught between following his beliefs and what's expected of him. And he constantly fights to be a good person. I just like him a lot.
---
THE EXPLOSIVES EXPERT
WYLAN VAN ECK- A BOOK THAT WENT WITH A BANG OR CLIFF-HANGER
A Gathering of Shadows by V.E. Schwab
I'm glad I waited to read this until a week before A Conjoring of Light so I didn't have that long to wait. And while yes this did end on a big cliffhanger, it wasn't actually that suspenseful to me (a problem I had with the series overall). But it still ended with a bang.
---
Do you agree with my answers? Have you read all of my pics? Share below!