I feel so much better about my reading this month than I did in March. I just enjoyed reading more this month. I defeintely still had some low-rated books, but I had a better time overall. This is the first month I don't have a reread, but I'm sure there will be more to come! And I think I was a little less stress out too. I'm also pretty excited to be coming up on my 1 year blogiversary on May 8th!

As always click on the title to read my review. And all the thanks to Romie @RomieWeDeserveLove for the rep indicators. The 🏳️‍🌈 means lgbtq rep, ☀ means major characters of color, and 🌸 means mental illness, disability, abuse, or trauma rep. I'm adding  📚, which will indicate my rereads, and 🎧 for my audiobooks.
---
BOOKS I READ
CLICK ON TITLE TO READ MY REVIEW
🎧 Blue Lily, Lily Blue by Maggie Stiefvater | ★★★★☆
9 Days and 9 Nights by Katie Cotugno | ★★★★☆
All of This is True by Lygia Day Peñaflor | ★★★☆☆
🎧 The Raven King by Maggie Stiefvater 🏳️‍🌈| ★★★★★
The Lies They Tell by Gillian French | ★★☆☆☆
Valley Girls by Sarah Nicole Lemon | ★★☆☆☆ (DNF @ 49%)
Reign of the Fallen by Sarah Glenn Marsh ☀🏳️‍🌈🌸| ★★★☆☆ (3.5 Stars)
Song of Blood and Stone by L. Penelope ☀ | ★★★☆☆
Meet Cute ed. by Jennifer L. Armentrout ☀🏳️‍🌈| ★★★★☆
Average rating: 3.80
Least Favorite book: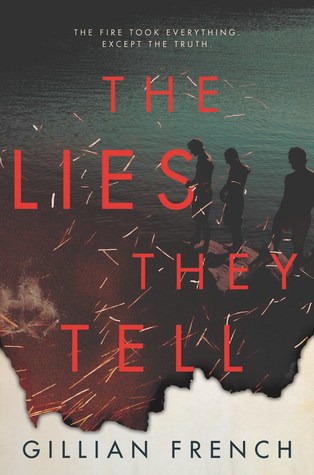 Favorite book: 
---
TOP 10 TUESDAY
Frequently Used Words in Fantasy Titles
---
WWW WEDNESDAY
WWW Wednesday #40 |  WWW Wednesday #41 |  WWW Wednesday #42
---
FIRST LINES FRIDAYS
First Lines Fridays #43 [REIGN OF THE FALLEN] | First Lines Fridays #44 [THE LIES THEY TELL] | First Lines Fridays #45 [MEET CUTE]
---
TAGS, MEMES, & OTHER FEATURED POSTS
April Anticipated Releases | SPOTLIGHT 9 Days and 9 Nights | SPOTLIGHT The Academy | College YA Book Recommendations | 2018 Reading Challenge Update Pt. II
Most Popular Books on my TBR | The Sibling Book Tag | Books I (Probably) Won't Be Reading | The Six of Crows Book Tag | The Ultimate Harry Potter Book Tag
---
How was your APRIL? What was your favorite book you read? Share below!