WWW Wednesday is a meme hosted by 

Sam

@

TakingOnAWorldofWords

 and was formerly hosted by 

MizB

@ 

ADailyRhythm

 and revived here on Taking on a World of Words. Just answer the three question. It's open to anyone to participate, even without a blog you can comment on Sam's post with your own answer. It's a great way to share what you've been reading! All you have to do is answer three questions and share a link to your blog in the comments of Sam's blog.
 THE THREE W'S ARE:
What are you currently reading?
What did you recently finish reading?
What do you think you'll read next?
As always, click the book's title to go to the Goodreads page!
---
CURRENTLY READING

This just sounds really unique, interesting, and intensely cahracter driven. I'm also in a great reading mood after finishing Gemina, so I always like to read unexpected reads then to give them the best shot.
---
Recently Finished
Gemina by Amie Kaufman & Jay Kristoff
This was just so good and I need to read Obsidio immediately. So much action and SciFi goodness I can't wait!!!!
---
READING NEXT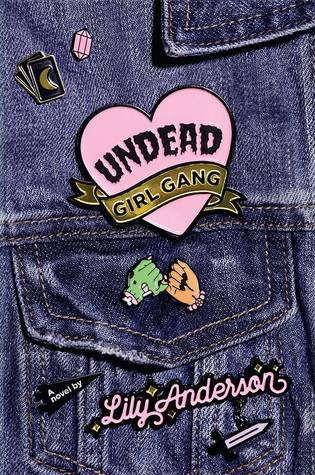 Undead Girl Gang by Lily Anderson
Puddin' by Julie Murphy
I'm going to start one of these next because I've said I'm going to read them next for too long without actually picking one of them up, lol.
---
Have you read any of these books? Are they on your TBR? What are you reading right now? Share your thoughts below!