I'm not going to lie, there are really only a few releases this month that I'm really excited for. There are of course some that I know other's are highly anticipating, but they're laters books in series that I haven't read yet. So this month is slim for hot new books. But it does have a sequel to one of my favortie books of last year so I'm still really excited!
---
Spinning Silver by Naomi Novik | Miryem is the daughter and granddaughter of moneylenders… but her father isn't a very good one. Free to lend and reluctant to collect, he has loaned out most of his wife's dowry and left the family on the edge of poverty–until Miryem steps in. Hardening her heart against her fellow villagers' pleas, she sets out to collect what is owed–and finds herself more than up to the task. When her grandfather loans her a pouch of silver pennies, she brings it back full of gold.
But having the reputation of being able to change silver to gold can be more trouble than it's worth–especially when her fate becomes tangled with the cold creatures that haunt the wood, and whose king has learned of her reputation and wants to exploit it for reasons Miryem cannot understand.
---
Nyxia Unleashed by Scott Reintgen | Emmett Atwater thought Babel's game sounded easy. Get points. Get paid. Go home. But it didn't take long for him to learn that Babel's competition was full of broken promises, none darker or more damaging than the last one.
Now Emmett and the rest of the Genesis survivors must rally and forge their own path through a new world. Their mission from Babel is simple: extract nyxia, the most valuable material in the universe, and play nice with the indigenous Adamite population.
But Emmett and the others quickly realize they are caught between two powerful forces—Babel and the Adamites—with clashing desires. Will the Genesis team make it out alive before it's too late?
---
Scream All Night by Derek Milman | Dario Heyward knows one thing: He's never going back to Moldavia Studios, the iconic castle that served as the set, studio, and home to the cast and crew of dozens of cult classic B-horror movies. It's been three years since Dario's even seen the place, after getting legally emancipated from his father, the infamous director of Moldavia's creature features.
But then Dario's brother invites him home to a mysterious ceremony involving his father and a tribute to his first film—The Curse of the Mummy's Tongue. Dario swears his homecoming will be a one-time visit. A way for him to get closure on his past—and reunite with Hayley, his first love and costar of Zombie Children of the Harvest Sun, a production fraught with real-life tragedy—and say good-bye for good. But the unthinkable happens—Dario gets sucked back into the twisted world of Moldavia and the horrors, both real and imagined, he's left there.
With only months to rescue the sinking studio and everyone who has built their lives there, Dario must confront the demons of his past—and the uncertainties of his future. But can he escape the place that's haunted him his whole life?
---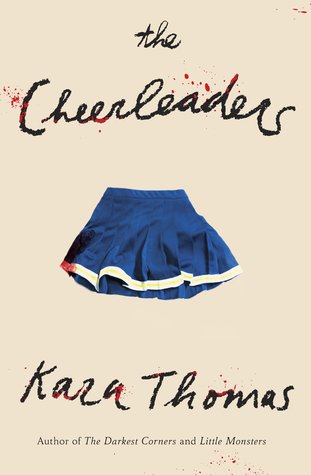 The Cheerleaders by Kara Thomas | There are no more cheerleaders in the town of Sunnybrook.
First there was the car accident—two girls gone after hitting a tree on a rainy night. Not long after, the murders happened. Those two girls were killed by the man next door. The police shot him, so no one will ever know why he did it. Monica's sister was the last cheerleader to die. After her suicide, Sunnybrook High disbanded the cheer squad. No one wanted to be reminded of the girls they lost.
That was five years ago. Now the faculty and students at Sunnybrook High want to remember the lost cheerleaders. But for Monica, it's not that easy. She just wants to forget. Only, Monica's world is starting to unravel. There are the letters in her stepdad's desk, an unearthed, years-old cell phone, a strange new friend at school. . . . Whatever happened five years ago isn't over. Some people in town know more than they're saying. And somehow Monica is at the center of it all.
There are no more cheerleaders in Sunnybrook, but that doesn't mean anyone else is safe
---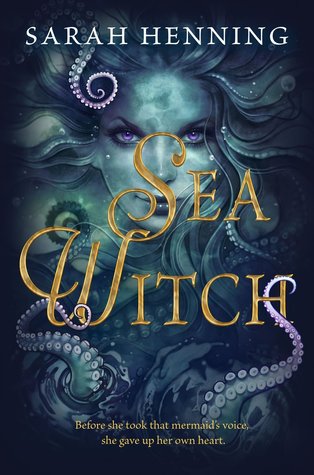 Sea Witch by Sarah Henning | Ever since her best friend, Anna, drowned, Evie has been an outcast in her small fishing town. A freak. A curse. A witch. 
A girl with an uncanny resemblance to Anna appears offshore and, though the girl denies it, Evie is convinced that her best friend actually survived. That her own magic wasn't so powerless after all. And, as the two girls catch the eyes—and hearts—of two charming princes, Evie believes that she might finally have a chance at her own happily ever after.
But her new friend has secrets of her own. She can't stay in Havnestad, or on two legs, unless Evie finds a way to help her. Now Evie will do anything to save her friend's humanity, along with her prince's heart—harnessing the power of her magic, her ocean, and her love until she discovers, too late, the truth of her bargain.