August is a much better newrelease month than July. There are so many more books that I can't wait to read from authors I love, and new ones I'm excited finally read something from. I feel like fall tends to have some amai=zing releases so this last push in summer is a good sign. Here are 14 books I'm excited for this month!

---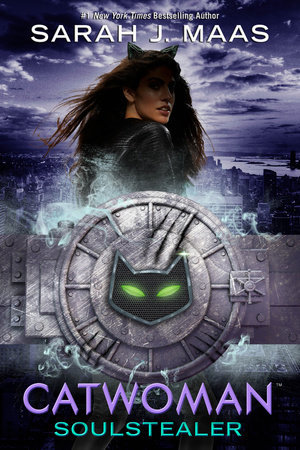 Catwoman: Soulstealer by Sarah J. Maas | When the Bat's away, the Cat will play. It's time to see how many lives this cat really has. . . .
Two years after escaping Gotham City's slums, Selina Kyle returns as the mysterious and wealthy Holly Vanderhees. She quickly discovers that with Batman off on a vital mission, Batwing is left to hold back the tide of notorious criminals. Gotham City is ripe for the taking.
Meanwhile, Luke Fox wants to prove he has what it takes to help people in his role as Batwing. He targets a new thief on the prowl who seems cleverer than most. She has teamed up with Poison Ivy and Harley Quinn, and together they are wreaking havoc. This Catwoman may be Batwing's undoing. Release Date: August 7th
---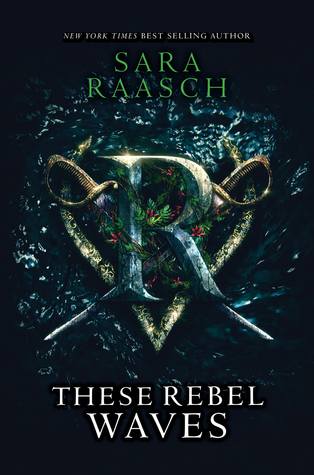 These Rebel Waves by Sarah Raasch | Adeluna is a soldier. Five years ago, she helped the magic-rich island of Grace Loray overthrow its oppressor, Argrid, a country ruled by religion. But adjusting to postwar life has not been easy. When an Argridian delegate vanishes during peace talks with Grace Loray's new Council, Argrid demands brutal justice—but Lu suspects something more dangerous is at work.
Devereux is a pirate. As one of the outlaws called stream raiders who run rampant on Grace Loray, he pirates the island's magic plants and sells them on the black market. But after Argrid accuses raiders of the diplomat's abduction, Vex becomes a target. An expert navigator, he agrees to help Lu find the Argridian—but the truth they uncover could be deadlier than any war.
Benat is a heretic. The crown prince of Argrid, he harbors a secret obsession with Grace Loray's forbidden magic. When Ben's father, the king, gives him the shocking task of reversing Argrid's fear of magic, Ben has to decide if one prince can change a devout country—or if he's building his own pyre.
As conspiracies arise, Lu, Vex, and Ben will have to decide who they really are . . . and what they are willing to become for peace. Release Date: August 7th
---
Finding Yvonne by Brandy Colbert | Since she was seven years old, Yvonne has had her trusted violin to keep her company, especially in those lonely days after her mother walked out on their family. But with graduation just around the corner, she is forced to face the hard truth that she just might not be good enough to attend a conservatory after high school.
Full of doubt about her future, and increasingly frustrated by her strained relationship with her successful but emotionally closed-off father, Yvonne meets a street musician and fellow violinist who understands her struggle. He's mysterious, charming, and different from Warren, the familiar and reliable boy who has her heart. But when Yvonne becomes unexpectedly pregnant, she has to make the most difficult decision yet about her future. Release Date: August 7th
---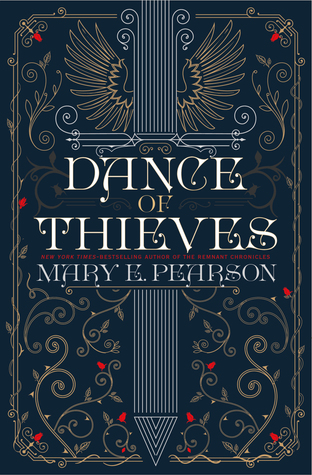 Dance of Thieves by Mary E. Pearson | A new novel in the New York Times–bestselling Remnant Chronicles universe, in which a reformed thief and the young leader of an outlaw dynasty lock wits in a battle that may cost them their lives—and their hearts.
When the patriarch of the Ballenger empire dies, his son, Jase, becomes its new leader. Even nearby kingdoms bow to the strength of this outlaw family, who have always governed by their own rules. But a new era looms on the horizon, set in motion by a young queen, which makes her the target of the dynasty's resentment and anger.
At the same time, Kazi, a legendary former street thief, is sent by the queen to investigate transgressions against the new settlements. When Kazi arrives in the forbidding land of the Ballengers, she learns that there is more to Jase than she thought. As unexpected events spiral out of their control, bringing them intimately together, they continue to play a cat and mouse game of false moves and motives in order to fulfill their own secret missions. Release Date: August 7th
---
Heretics Anonymous by Katie Henry | Michael is an atheist. So as he walks through the doors at St. Clare's—a strict Catholic school—sporting a plaid tie, things can't get much worse. His dad has just made the family move again, and Michael needs a friend. When a girl challenges their teacher in class, Michael thinks he might have found one, and a fellow nonbeliever at that. Only this girl, Lucy, is not just Catholic . . . she wants to be a priest.
But Lucy introduces Michael to other St. Clare's outcasts, and he officially joins Heretics Anonymous, where he can be an atheist, Lucy can be an outspoken feminist, Avi can be Jewish and gay, Max can wear whatever he wants, and Eden can practice paganism. After an incident in theology class, Michael encourages the Heretics to go from secret society to rebels intent on exposing the school's hypocrisies. When Michael takes one mission too far—putting the other Heretics at risk—he must decide whether to fight for his own freedom, or rely on faith, whatever that means, in God, his friends, or himself. Release Date: August 7th
---
Our Stories, Our Voices edited by Amy Reed | From Amy Reed, Ellen Hopkins, Amber Smith, Sandhya Menon, and more of your favorite YA authors comes an anthology of essays that explore the diverse experiences of injustice, empowerment, and growing up female in America.
This collection of twenty-one essays from major YA authors—including award-winning and bestselling writers—touches on a powerful range of topics related to growing up female in today's America, and the intersection with race, religion, and ethnicity. Sure to inspire hope and solidarity to anyone who reads it, Our Stories, Our Voices belongs on every young woman's shelf.
This anthology features essays from Martha Brockenbrough, Jaye Robin Brown, Sona Charaipotra, Brandy Colbert, Somaiya Daud, Christine Day, Alexandra Duncan, Ilene Wong (I.W.) Gregorio, Maurene Goo. Ellen Hopkins, Stephanie Kuehnert, Nina LaCour, Anna-Marie McLemore, Sandhya Menon, Hannah Moskowitz, Julie Murphy, Aisha Saeed, Jenny Torres Sanchez, Amber Smith, and Tracy Walker. Release Date: August 14th
---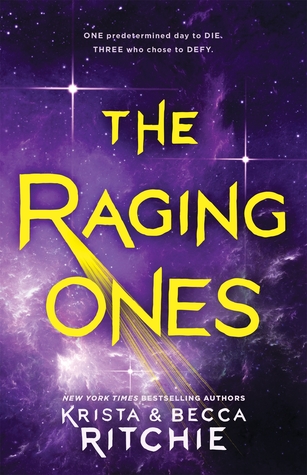 The Raging Ones by Krista & Becca Ritchie | In a freezing world, where everyone knows the day they will die, three teens break all odds.
Franny Bluecastle, a tough city teen, dreams of dying in opulence, to see wealth she's never known. Like the entire world, she believes it's impossible to dodge a deathday.
Until the day she does.
Court Icecastle knows wealth. He also knows pain. Spending five years in Vorkter Prison, a fortress of ice and suffering, he dreams of life beyond the people that haunt him and the world that imprisoned him.
Mykal Kickfall fights for those he loves. The rugged Hinterlander shares a frustrating yet unbreakable connection with Court—which only grows more lawless and chaotic as their senses and emotions connect with Franny.
With the threat of people learning they've dodged their deathdays, they must flee their planet to survive. But to do so, all three will have to hide their shared bond as they vie for a highly sought after spot in the newest mission to space. Against thousands of people far smarter, who'll live longer, and never fear death the way that they do. Release Date: August 14th
---
Fresh Ink edited by Lamar Giles | Careful–you are holding fresh ink. And not hot-off-the-press, still-drying-in-your-hands ink. Instead, you are holding twelve stories with endings that are still being written–whose next chapters are up to you.
Because these stories are meant to be read. And shared.
Thirteen of the most accomplished YA authors deliver a label-defying anthology that includes ten short stories, a graphic novel, and a one-act play. This collection will inspire you to break conventions, bend the rules, and color outside the lines. All you need is fresh ink. Release Date: August 14th
---
See All the Stars by Kit Frick | It's hard to find the truth beneath the lies you tell yourself.
THEN They were four—Bex, Jenni, Ellory, Ret. Electric, headstrong young women; Ellory's whole solar system.
NOW Ellory is alone, her once inseparable group of friends torn apart by secrets, deception, and a shocking incident that changed their lives forever.
THEN Lazy summer days. A party. A beautiful boy. Ellory met Matthias and fell into the beginning of a spectacular, bright love.
NOW Ellory returns to Pine Brook to navigate senior year after a two-month suspension and summer away—no boyfriend, no friends. No going back. Tormented by some and sought out by others, troubled by a mysterious note-writer who won't let Ellory forget, and consumed by guilt over her not entirely innocent role in everything and everyone she's lost, Ellory finds that even in the present, the past is everywhere.
The path forward isn't a straight line. And moving on will mean sorting the truth from the lies—the lies Ellory has been telling herself. Release Date: August 14th
---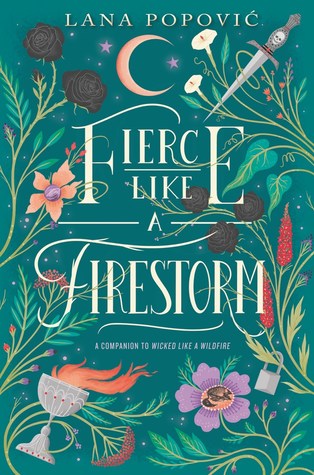 Fierce Like a Firestorm by Lana Popović | In the bewitching conclusion to Lana Popovic's sumptuous and romantic teen fantasy duology, Malina must use her gleam to rescue her twin sister from a magical power more dangerous than Death.
Twin sisters Iris and Malina thought they knew how to reverse the ancient curse that haunts their line, the spell that destines them to use their gleams—unique forms of beauty-manipulating magic—to entice and enchant none other than Death himself.
But both sisters thought wrong.
Instead of ending the wicked bargain with the power of her infinite bloom, Iris is taken to an exquisite, uncanny realm in between this world and the next—a world Death created for her alone. Only, unlike all of Death's companions before, Iris's body goes on the one-way journey along with her soul, arriving in a kingdom never meant to sustain a living girl.
Left behind with Niko, her girlfriend, and Luka, the boy her sister loves, Lina searches for a way to save Iris. But as Lina unearths the dark secrets that bind her family to parallel fates of loss and immortality and Iris tries to outwit Death on his own terrain, a power resurfaces that even Mara, the original witch mother, fears. Now both sisters must learn to fully embrace their gleams—or else they'll truly lose each other forever. Release Date: August 21st
---
Seafire by Natalie C. Parker | After her family is killed by corrupt warlord Aric Athair and his bloodthirsty army of Bullets, Caledonia Styx is left to chart her own course on the dangerous and deadly seas. She captains her ship, the Mors Navis, with a crew of girls and women just like her, whose lives have been turned upside down by Aric and his men. The crew has one misson: stay alive, and take down Aric's armed and armored fleet.
But when Caledonia's best friend and second-in-command just barely survives an attack thanks to help from a Bullet looking to defect, Caledonia finds herself questioning whether or not to let him join their crew. Is this boy the key to taking down Aric Athair once and for all…or will he threaten everything the women of the Mors Navis have worked for? Release Date: August 28th
---
Toil & Trouble: 15 Tales of Women & Witchcraft edited by Jessica Spotswood and Tess Sharpe | Are you a good witch or a bad witch?
Glinda the Good Witch. Elphaba the Wicked Witch. Willow. Sabrina. Gemma Doyle. The Mayfair Witches. Ursula the Sea Witch. Morgan le Fey. The three weird sisters from Macbeth.
History tells us women accused of witchcraft were often outsiders: educated, independent, unmarried, unwilling to fall in line with traditional societal expectations.
Bold. Powerful. Rebellious.
A bruja's traditional love spell has unexpected results. A witch's healing hands begin to take life instead of giving it when she ignores her attraction to a fellow witch. In a terrifying future, women are captured by a cabal of men crying witchcraft and the one true witch among them must fight to free them all. In a desolate past, three orphaned sisters prophesize for a murderous king. Somewhere in the present, a teen girl just wants to kiss a boy without causing a hurricane.
From good witches to bad witches, to witches who are a bit of both, this is an anthology of diverse witchy tales from a collection of diverse, feminist authors. The collective strength of women working together—magically or mundanely–has long frightened society, to the point that women's rights are challenged, legislated against, and denied all over the world. Toil & Trouble delves deep into the truly diverse mythology of witchcraft from many cultures and feminist points of view, to create modern and unique tales of witchery that have yet to be explored. Release Date: August 28th
---
Mirage by Somaiya Daud | In a star system dominated by the brutal Vathek empire, eighteen-year-old Amani is a dreamer. She dreams of what life was like before the occupation; she dreams of writing poetry like the old-world poems she adores; she dreams of receiving a sign from Dihya that one day, she, too, will have adventure, and travel beyond her isolated moon.
But when adventure comes for Amani, it is not what she expects: she is kidnapped by the regime and taken in secret to the royal palace, where she discovers that she is nearly identical to the cruel half-Vathek Princess Maram. The princess is so hated by her conquered people that she requires a body double, someone to appear in public as Maram, ready to die in her place.
As Amani is forced into her new role, she can't help but enjoy the palace's beauty—and her time with the princess' fiancé, Idris. But the glitter of the royal court belies a world of violence and fear. If Amani ever wishes to see her family again, she must play the princess to perfection…because one wrong move could lead to her death. Release Date: August 28th
---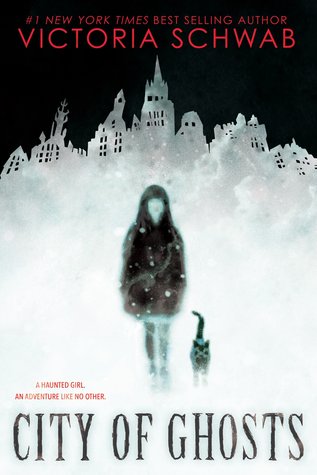 City of Ghosts by Victoria Schwab | Cassidy Blake's parents are The Inspectres, a (somewhat inept) ghost-hunting team. But Cass herself can REALLY see ghosts. In fact, her best friend, Jacob, just happens to be one.
When The Inspectres head to ultra-haunted Edinburgh, Scotland, for their new TV show, Cass—and Jacob—come along. In Scotland, Cass is surrounded by ghosts, not all of them friendly. Then she meets Lara, a girl who can also see the dead. But Lara tells Cassidy that as an In-betweener, their job is to send ghosts permanently beyond the Veil. Cass isn't sure about her new mission, but she does know the sinister Red Raven haunting the city doesn't belong in her world. Cassidy's powers will draw her into an epic fight that stretches through the worlds of the living and the dead, in order to save herself. Release Date: August 28th
---
Favorite Cover

---
Most Excited For

---
What books are you looking forward to this August? Which upcoming release has your favorire cover? Share below!