WWW Wednesday is a meme hosted by 

Sam

@

TakingOnAWorldofWords

 and was formerly hosted by 

MizB

@ 

ADailyRhythm

 and revived here on Taking on a World of Words. Just answer the three question. It's open to anyone to participate, even without a blog you can comment on Sam's post with your own answer. It's a great way to share what you've been reading! All you have to do is answer three questions and share a link to your blog in the comments of Sam's blog.
 THE THREE W'S ARE:
What are you currently reading?
What did you recently finish reading?
What do you think you'll read next?
As always, click the book's title to go to the Goodreads page!
CURRENTLY READING
Dry by Neal & Jarrod Shusterman

This book is making me anxious. It feels distressing and like the calm before a story. There's this desperation that really works for hte story and I can't wait to see what happens.
---
Recently Finished

This was my 2nd book in the #FiveStarathon and while I did like it a lot, it wasn't quite a Five-Star read for me. This was so emotional and had such amazing character relationships.
---
READING NEXT
What It It's Us by Becky Albertalli & Adam Silvera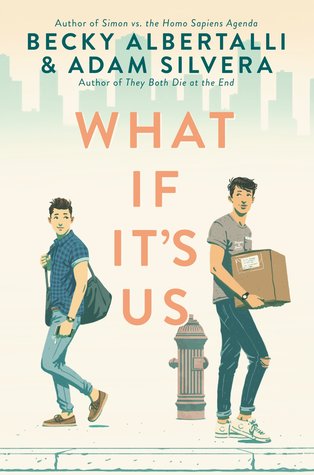 I can't wait to get to this contemporary. I don't even know what else to say beyond "I;m so excited"
---
Have you read any of these books? Are they on your TBR? What are you reading right now? Share your thoughts below!