WWW Wednesday is a meme hosted by 

Sam

@

TakingOnAWorldofWords

 and was formerly hosted by 

MizB

@ 

ADailyRhythm

 and revived here on Taking on a World of Words. Just answer the three question. It's open to anyone to participate, even without a blog you can comment on Sam's post with your own answer. It's a great way to share what you've been reading! All you have to do is answer three questions and share a link to your blog in the comments of Sam's blog.
 THE THREE W'S ARE:
What are you currently reading?
What did you recently finish reading?
What do you think you'll read next?
As always, click the book's title to go to the Goodreads page!
CURRENTLY READING

"Hope is stronger than fear. It is stronger than hate." 
So far, I'm liking this more than A Torch Against the Night. This world just keeps expanding and I can't wait to see what happens next.
---
Recently Finished

"I was stuck in another small town, trapped in another universe populated by the kind of people who'd only ever seen faces like mine on their evening news, and I hated it." 
I loved this so much. I loved the characters, I loved the relationships, I loved it all!
---
READING NEXT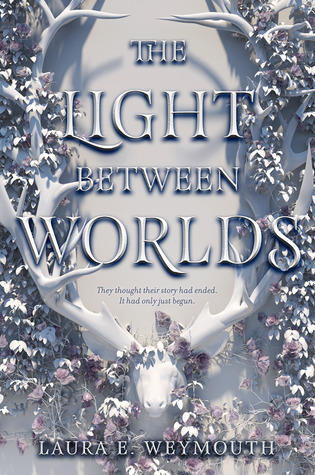 This portal fantasy sounds like a nice change of pace and the cover is so freaking beautiful.
---
Have you read any of these books? Are they on your TBR? What are you reading right now? Share your thoughts below!