Top 5 Wednesday is a weekly challenge for book bloggers, vloggers, and book lovers, hosted by Lainey and Sam. The goal is to choose their top 5 picks for the week's given challenge. Find out more on the  Goodreads group page!
October is about all things spooky, magical, and monsterous so this month's topics are perfect for Halloween time! This week's topic is all about our favorite monsters or mythological creatures. I love all kinds of supernatural beings so this was such a fun topic. Click on the title of the books to go to the Goodreads page!
---
Trolls and Goblins
Can be like fae in many ways – manipulative and enthralling, but they can also have incredibly violent streaks and are often less human. I've read a few books with trolls and goblins, but I'm always looking for more. Wintersong by S. Jae Jones
Dragons
If a book mentions dragons, there is a 90% chance I will pick it up. Dragons can be fierce and uncontrollable beasts that need to be tames (Like in Heir of Fire) or wise ancient creatures, like in The Last Namsara by Kristen Ciccarelli.
Demons
Demons are fun because they can have so many different powers. I have read SO MANY paranormal stories with demons in them and I always have a good time with them. Annette Marie's Steel and Stone series is one of my favorite paranormal reads with demons.
Aliens
Like dragons,  aliens are often dipected on a dichotomy – peaceful otherworldy beings (The Lux series) or uncaring beings who seek control (The Fifth Wave) and I can get behind either.
Ghosts
I'm rereading the Diviners series right now and I couldn't help but mention ghosts as some of my favorite monsters. Ghsots and spirits are always formiddable foes and carry stories with them that allows use to learn more about the worlds and the cahracters in the stories we're reading.
Mermaids and Sirens are more of an honorable mention on this list because I want more stories with them in it! I haven't read many books with them, but I know there are some I want to pick up like To Kill a Kingdom.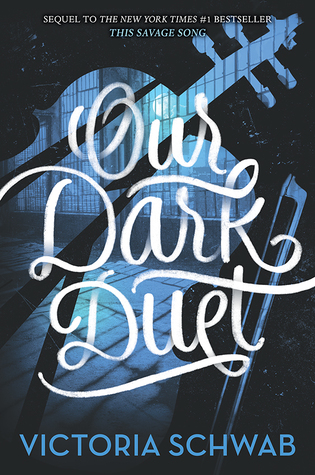 And I couldn't make this post without mentioning the Monsters of Verity duology because Victoria Schwab crafted some truly creepy monsters with a very unique mythology and I need to pick up Our Dark Duet asap!
What are some of your favorite monsters? Have you read any of these books? What books would you recommend for these creatures? Share below!