I don't know if we can ever top the amazing realeases from the last month, but this Novemeber has some really exciting books coming out!
---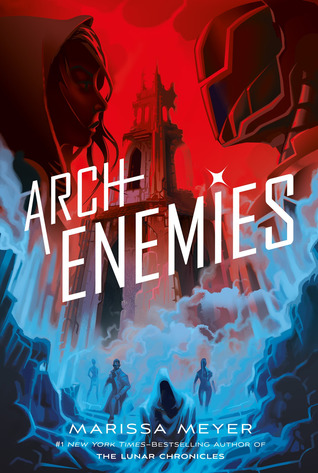 Archenemies by Marissa Meyer |The Renegades Trilogy continues, in this fiercely awaited second installment after the New York Times-bestselling Renegades by Marissa Meyer, author of the Lunar Chronicles.
Time is running out.
Together, they can save the world.
But they each other's worst nightmare.
In Renegades, Nova and Adrian (aka Insomnia and Sketch) fought the battle of their lives against the Anarchist known as the Detonator. It was a short-lived victory.
The Anarchists still have a secret weapon, one that Nova believes will protect her. The Renegades also have a strategy for overpowering the Anarchists, but both Nova and Adrian understand that it could mean the end of Gatlon City – and the world – as they know it. Release Date: November 6th
---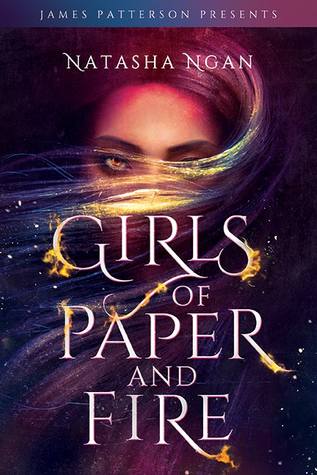 Girls of Paper and Fire by Natasha Ngan | Each year, eight beautiful girls are chosen as Paper Girls to serve the king. It's the highest honor they could hope for…and the most cruel.
But this year, there's a ninth girl. And instead of paper, she's made of fire.
In this lush fantasy, Lei is a member of the Paper caste, the lowest and most oppressed class in Ikhara. She lives in a remote village with her father, where the decade-old trauma of watching her mother snatched by royal guards still haunts her. Now, the guards are back, and this time it's Lei they're after–the girl whose golden eyes have piqued the king's interest.
Over weeks of training in the opulent but stifling palace, Lei and eight other girls learn the skills and charm that befit being a king's consort. But Lei isn't content to watch her fate consume her. Instead, she does the unthinkable–she falls in love. Her forbidden romance becomes enmeshed with an explosive plot that threatens the very foundation of Ikhara, and Lei, still the wide-eyed country girl at heart, must decide just how far she's willing to go for justice and revenge. Release Date: November 6th
---
Empress of All Seasons by Emiko Jean | Each generation, a competition is held to find the next empress of Honoku. The rules are simple. Survive the palace's enchanted seasonal rooms. Conquer Winter, Spring, Summer, and Fall. Marry the prince. All are eligible to compete—all except yōkai, supernatural monsters and spirits whom the human emperor is determined to enslave and destroy.
Mari has spent a lifetime training to become empress. Winning should be easy. And it would be, if she weren't hiding a dangerous secret. Mari is a yōkai with the ability to transform into a terrifying monster. If discovered, her life will be forfeit. As she struggles to keep her true identity hidden, Mari's fate collides with that of Taro, the prince who has no desire to inherit the imperial throne, and Akira, a half-human, half-yōkai outcast.
Torn between duty and love, loyalty and betrayal, vengeance and forgiveness, the choices of Mari, Taro, and Akira will decide the fate of Honoku in this beautifully written, edge-of-your-seat YA fantasy. Release Date: November 6th
---
This is What It Feels Like by Rebecca Barrow |It doesn't matter what the prize for the Sun City Originals contest is this year.
Who cares that's it's fifteen grand? Who cares about a gig opening for one of the greatest bands to ever play this town?
Not Dia, that's for sure. Because Dia knows that without a band, she hasn't got a shot at winning Sun City. Because ever since Hanna's drinking took over her life, Dia and Jules haven't been in it. And ever since Hanna left — well, there hasn't been a band.
It used to be the three of them, Dia, Jules, and Hanna, messing around and making music and planning for the future. But that was then, and this is now — and now means a baby, a failed relationship, a stint in rehab, all kinds of off beats that have interrupted the rhythm of their friendship. No contest can change that. Right?
But like the lyrics of a song you used to play on repeat, there's no forgetting a best friend. And for Dia, Jules, and Hanna, this impossible challenge — to ignore the past, in order to jumpstart the future — will only become possible if they finally make peace with the girls they once were, and the girls they are finally letting themselves be. Release Date: November 6th
---
Little White Lies by Jennifer Lynn Barnes | Eighteen-year-old auto mechanic Sawyer Taft did not expect her estranged grandmother to show up at her apartment door and offer her a six-figure contract to participate in debutante season. And she definitely never imagined she would accept. But when she realizes that immersing herself in her grandmother's "society" might mean discovering the answer to the biggest mystery of her life-her father's identity-she signs on the dotted line and braces herself for a year of makeovers, big dresses, bigger egos, and a whole lot of bless your heart.
The one thing she doesn't expect to find is friendship, but as she's drawn into a group of debutantes with scandalous, dangerous secrets of their own, Sawyer quickly discovers that her family isn't the only mainstay of high society with skeletons in their closet. There are people in her grandmother's glittering world who are not what they appear, and no one wants Sawyer poking her nose into the past. As she navigates the twisted relationships between her new friends and their powerful parents, Sawyer's search for the truth about her own origins is just the beginning.
Set in the world of debutante balls, grand estates and rolling green hills, Little White Lies combines a charming setting, a classic fish-out-of-water story, and the sort of layered mystery only author Jennifer Lynn Barnes can pull off. Release Date: November 6th
---
The Wren Hunt by Mary Watson | Every Christmas, Wren is chased through the woods near her isolated village by her family's enemies—the Judges—and there's nothing that she can do to stop it. Once her people, the Augurs, controlled a powerful magic. But now that power lies with the Judges, who are set on destroying her kind for good.
In a desperate bid to save her family, Wren takes a dangerous undercover assignment—as an intern to an influential Judge named Cassa Harkness. Cassa has spent her life researching a transformative spell, which could bring the war between the factions to its absolute end. Caught in a web of deceit, Wren must decide whether or not to gamble on the spell and seal the Augurs' fate. Release Date: November 6th
---
Hannah Green and Her Unfeasibly Mundane Existence by Michael Marshall Smith | An unpredictable, poignant, and captivating tale for readers of all ages, by the critically acclaimed author of Only Forward.
There are a million stories in the world. Most are perfectly ordinary.
This one… isn't.
Hannah Green actually thinks her story is more mundane than most. But she's about to discover that the shadows in her life have been hiding a world where nothing is as it seems: that there's an ancient and secret machine that converts evil deeds into energy, that some mushrooms can talk — and that her grandfather has been friends with the Devil for over a hundred and fifty years, and now they need her help. Release Date: November 6th
---
Love à la Mode by Stephanie Kate Strohm | Take two American teen chefs, add one heaping cup of Paris, toss in a pinch of romance, and stir. . . .
Rosie Radeke firmly believes that happiness can be found at the bottom of a mixing bowl. But she never expected that she, a random nobody from East Liberty, Ohio, would be accepted to celebrity chef Denis Laurent's school in Paris, the most prestigious cooking program for teens in the entire world. Life in Paris, however, isn't all cream puffs and crepes. Faced with a challenging curriculum and a nightmare professor, Rosie begins to doubt her dishes.
Henry Yi grew up in his dad's restaurant in Chicago, and his lifelong love affair with food landed him a coveted spot in Chef Laurent's school. He quickly connects with Rosie, but academic pressure from home and his jealousy over Rosie's growing friendship with gorgeous bad-boy baker Bodie Tal makes Henry lash out and push his dream girl away.
Desperate to prove themselves, Rosie and Henry cook like never before while sparks fly between them. But as they reach their breaking points, they wonder whether they have what it takes to become real chefs. Release Date: November 27th
---
Favorite Covers



Most Excited For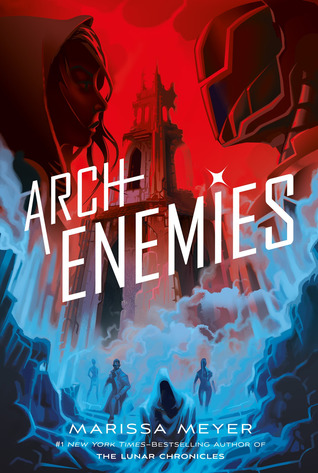 What books are you most excited for this month? Did I miss one of your most anticipated releases? Which new release has your favorite cover? Share below!