What goes up, must come down – and after the best reading month I've ever had in October, November was the worst. So that's why I've been only sporatiaclly posting the past 2 weeks. It was like I couldn't escape 2 star books and it was so draining and my motivation to read plumeted. But I did get in a few good books so here's what my (horrible) November looked like reading & blogging wise!
---
As always click on the title to read my review. And all the thanks to Romie @RomieWeDeserveLove for the rep indicators. The 🏳️‍🌈 means lgbtq rep, ☀ means major characters of color, and 🌸 means mental illness, disability, abuse, or trauma rep. I'm adding  📚, which will indicate my rereads, and 🎧 for my audiobooks.
---
BOOKS I READ
CLICK ON TITLE TO READ MY REVIEW
🏳️‍🌈And I Darken by Kiersten White | ★★☆☆☆
🏳️‍🌈☀This is What It Feels Like by Rebecca Barrow | ★★☆☆☆ (DNF)
🌸The Last Magician by Lisa Maxwell | ★★★☆☆
☀Archenemies by Marissa Meyer | ★★★★☆ (4.5 Stars)
🌸This Lie Will Kill You by Chelsea Pitcher | ★★☆☆☆ (2.5 Stars)
🌸Dare to Fall by Estelle Maskame | ★★☆☆☆
🏳️‍🌈🌸Ruin and Rising by Leigh Bardugo | ★★★★★
🌸Even If I Fall by Abigail Johnson | ★★★★☆
Average Rating: 3.12
Least Favorite Book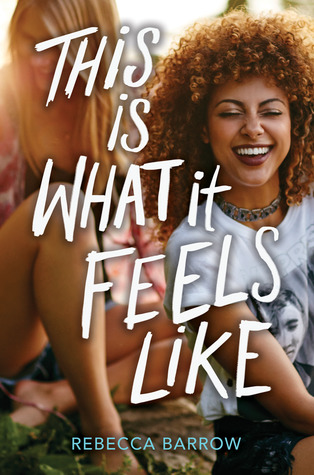 Favorite Book
---
Other Posts
November Anticipated Releases | Backlist Books TBR Part I & II | ZERO REPEAT FOREVER Cover Reveal | The ABC Book Challenge "N", "O"
Longest Books on my TBR | Books to read Before the end of 2018
---
So not the best month, but I was in a serious funk. I'm trying to get out of it and I want to keep blogging and reading because I love it and I want to finish the year out strong. I'm planning on a weeklong 'best of 2018' to countdown the year and there are still some books I really want to get to. But if I'm not posting the normal 5 times a week that's why.
Here's to an awesome month to finish out the year!