As 2018 is coming to a close, it's time for my final mini review post of the year! And these books were higher rated than most of my mini reviews over the past few months! 
---
The Disasters by M.K. England| ★★☆☆☆ (DNF Review)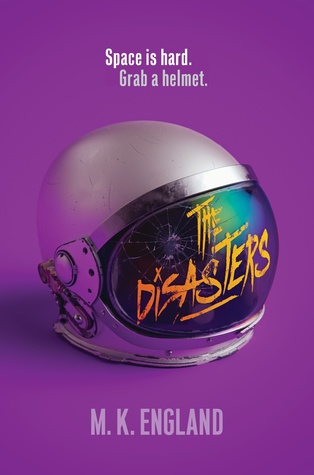 So this was not holding my attention in the slightest.
I was expecting a hilarious romp through space with a band of misfits, and that is what I got – but I didn't enjoy it. All the events in the story were happening and I could not bring myself to care about the characters, the danger, or the high stakes. Nothing affected me and that was such a disappointing feeling. While this was a let down for me, I'm sure many others will love it so it's still worth a shot.
I received a copy of the book from HarperCollins in exchange for an honest review
---
Another Kasie West book, another good time.
I love Kasie's books because they are just so much fun and I can get fully lost in them. They're the pinacle of having a good time. Fame, Fate, and the First Kiss was no different. We follow Lacey Barnes as she's set to start alongside a major Hollywood heartthrob in her breakout role. There's an adorable romance, onset drama, and tentative friendships that develop organically. I do think I liked Love, Life, and the List a bit more, but this was still an enjoable enstalment in this companion universe.
I received a copy of the book from the publisher via Edelweiss in exchange for an honest review
---
"I can't find the words to explain myself or to tell her that just because I'm not slamming things or crying doesn't mean I'm not hurting any less." 
Even If I Fall is an incredibly raw and emotional story that will pull on your heart strings. Brooke and Heath's journey to healing and acceptance was so tentative and awkward in the best possible ways. They were stilted and unsure and realistic. It was so easy to become completely invested in their story and what they were going through – no matter how not universal their situations were.
Once I picked this up, I couldn't put it down. It reminded me that getting so completely lost in a story is one of the best feeling in the world. It was just a joy to read and I can't wait to read more from Abigail Johnson.
I received a copy of the book from Inkyard Press via Edelweiss in exchange for an honest review
---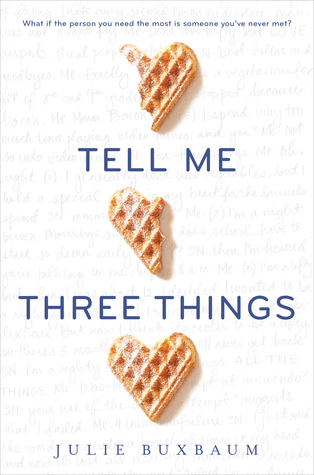 "But sometimes a kiss is not a kiss is not a kiss. Sometimes it's poetry."
So this was adorably cute and dramatic and just so much fun. Bubbly and adorable are two words that fit this story perfectly. It was not unique, revolutionary, or even all that memorable but it was so entertaining and I just had the best time so I really don't care. Jessie and S/N's email exchanged are flirty and snarky and so delicious to read. Yes, I called who S/N was in the first 20 pages, but so what – I loved seeing the build and drama unfold. Jessie was a really relatable character whose more introverted and reflective, but not a pushover. S/N's reveal was hilarious and filled with a dramatic flare. Tell Me Three Things was just such a fun and lighthearted story about friends, finding your way, and maybe someone else along the way.
---
December has been a much better month for me and is making 2018 end on a high note!
Have you read any of these books> Which is your favorite? Share below!