As promised, here are some more mini reviews for books I read in February!
---
★★★★★
"Time's passage through the memory is like molten glass that can be opaque or crystallize at any given moment at will: a thousand days are melted into one conversation, one glance, one hurt, and one hurt can be shattered and sprinkled over a thousand days."
The Women of Brewster Place is such a powerful collection of stories about the lives of inner city black women and the community they form in this haven that it's a must read for everyone. Each woman is strong and clearly defined as an individual – with her own wants, needs, and experiences. And while there is a sense of community among them, there's also differences and divisions that create such realistic people and organic layers of the community. I loved each of the women and to be honest, a lot of the stories are hard to read, but they have such a genuine feeling that makes reading them feel important and powerful.
---
Monster by Walter Dean Myers | ★★★☆☆ (3.5 Stars)
"Sometimes I feel like I have walked into the middle of a movie. Maybe I can make my own movie. The film will be the story of my life. No, not my life, but of this experience. I'll call it what the lady who is the prosecutor called me. MONSTER."
Monster is a powerful story about perception and expectations. And the audiobook is definitely the way to go with reading this book. There's a full cast of narrators which really adds to the screenplay format of the story. It's so easy to follow the story and we get a clear picture of the court setting and the uneasiness that Steve feels being there. And the most wonderful part of the story is that we get to see the "facts" and evidence unfold along side the jury, so we become part of the story with them. We take these character's fate into our hands and cast judgements. I think it was fitting that everything wasn't wrapped up neatly, there are still some unanswered questions and even Steve isn't sure how he's supposed to view himself. Monster is a thought provoking and powerful story that really looks at how the justice system is influenced by perceptions in a very accessible way that any reader can grasp.
---
I went into 99 Percent Mine hesitant because I found The Hating Game to be dreadfully boring and utterly forgettable, but I am happy to say that I enjoyed this book so much more! While I did think the first chapter was kinda dumb and didn't endear me to Darcy at all, it got better. I'm such a sucker for all the tropey elements in this story: the friends to lovers, childhood friends, all of it. And I LOVED the sibling story we get alongside the romance – because twin stories are my everything. I feel like I understood all the relationships and history between the characters – even if I didn't get to see it in flashbacks – I still connected with them and that was really all I needed to fall in love with their story. There was just a lot for me to love about this and I definitely connected with the story emotionally – there was so much family love within the romance that it tugged on every heartstring I have. And while like the first chapter, the ending was a bit rushed, I didn't mind it terribly because I wanted a happy ending and I got it.
---
★★★☆☆ (3.5 Stars)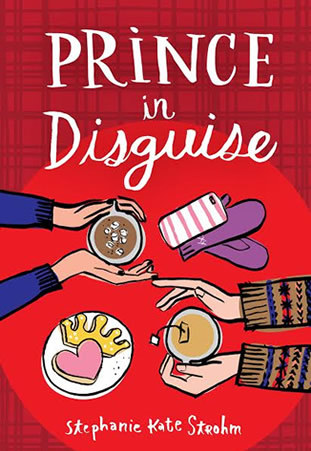 Prince in Disguise is one of those books that are perfect one-sitting reads that you can just devour and have a great time with. It's nothing new or unexpected, but it's comforting because it's so familiar. First love, dating hilarity, family drama, and a dash of secret identities make for an enjoyable read that puts you in a reading mood and reaching for another story to pick up. You know exactly what you're getting into with this book and you're either picking it up for that reason or you're not, simple as that. But if you go into this expecting a cute story that will make you smile and give you the warm-fuzzy feelings of first love, you're in the right place.
---
Have you read any of these books? Which is your favorite? Share below!