Another Sunday, another book tag!
And onto the next letter in this alphabet tag. I'm getting so close to the end I don't kow what I'll do when it's over!

---
Memorable titles that start with the letter "T"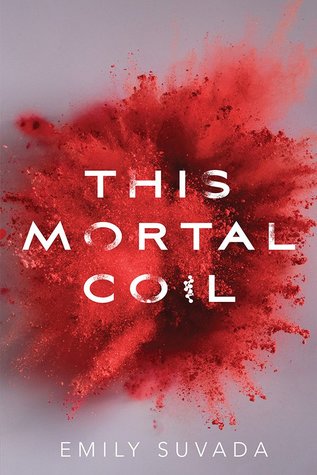 Three Sides of a Heart edited by Natalie C. Parker is a wonderful anthology all about love triangles! Some of these stories are so amazingly beautiful that I NEED a full story about them asap. A Thousand Beginnings and Endings edited by Elise Chapman and Ellen Oh is another amazing anthology, this one filled with own-voices stories with South and East Asain main characters. Three Dark Crowns by Kendare Blake is a deliciously dark fantasy with a trio of sisters at it's core. This Side of Home by Renee Walker is another sister story, but this time it's twins dealing with growing apart as the neightborhood around them is gentrified. This Mortal Coil by Emily Suvada is my dud of the group. I just didn't enjoy this as much as I wanted – it was very generic and unsurprising.
I have reviews for all of these books on my blog. Check out my reviews page to see my thoughts!
Books Starting with "T" on my TBR

There's Something About Sweetie by Sandhya Menon is a contemporary story I am eagerly anticipating. I lvoed both of her previous books and I can't wait to see Ashish's story.To Kill a Kingdom by Alexandra Christo is a siren-inspired fantasy story I can't wait to read. I have the audiobook and the ebook, so there's n excuse for me to put it off. Tyler Johnson Was Here by Jay Coles is a story I couldn't wait to read since I saw the cover reveal, and I'm still waiting for some reason.
---
There were so many options for "T" books that I could probably make 15 posts just for this letter.
Have you read any of these books? What your favorite book that starts  with a "T"? Are any of these on your TBR? Share below!