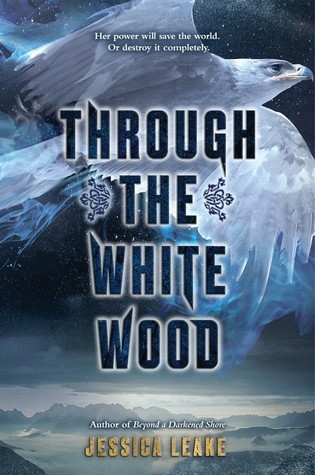 Title: Through the White Wood
Author: Jessica Leake
Rating: ★★★☆☆ (3.25 Stars)
Publisher: HarperTeen
Release Date: April 9. 2019
"THERE ARE COUNTLESS MONSTERS IN THIS world. Some with fangs, some who skitter in the darkness just out of sight, some who wear human skin but whose hearts have turned dark as forest shadows….I knew that these men and women I'd grown up with—they thought of me as a monster, too. I wasn't sure they were wrong."
---
I feel weirdly torn after reading this book. There was a lot of things I liked about it and I had a fun time reading it, but it felt like I'd read the story before. Through the White Woodis a Slavic-inspired fantasy story that brings elemental powers to life in impactful ways as the prince and a powerful outcast with an unknown history my save their country from being overrun.
---
Things I Liked 
I always love elemental magic. It's one of my favorite magic systems and I thought it was done very well here. I could feel the chill from Katya's ice powers.
The slavic folklore influence was wonderful. I loved seeing the different spirits and witches sprinkled through the story. It really made the setting and atmosphere come alive.
---
Things I Didn't Like 
My biggest disappointment was the lack of tension and surprises throughout the story. The story never really hooked me because it never really surprised me. I new what was going to happen next, I could easily guess the reveals that were coming. It just made the story not exciting to read.
---
Even though the plot was lackluster, the setting was enough for me to enjoy the story. And it was such a quick read that I think it a great book to pick up if you're in the mood for a fantasy, but it doesn't require as much detailed focus as other high fantasy stories. Through the White Wood is a good story to pick up if you want an impactful setting and a cooling atmosphere.