WWW Wednesday is a meme hosted by 

Sam

@

TakingOnAWorldofWords

 and was formerly hosted by 

MizB

@ 

ADailyRhythm

 and revived here on Taking on a World of Words. Just answer the three question. It's open to anyone to participate, even without a blog you can comment on Sam's post with your own answer. It's a great way to share what you've been reading! All you have to do is answer three questions and share a link to your blog in the comments of Sam's blog.
 THE THREE W'S ARE:
What are you currently reading?
What did you recently finish reading?
What do you think you'll read next?
As always, click the book's title to go to the Goodreads page!
---
CURRENTLY READING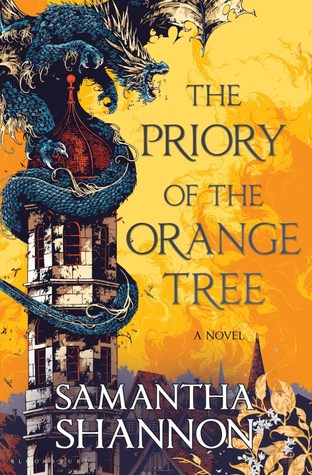 I'm still very early in the book, but it's got me intrigued. I like the different perspectives from the East and the West, and I can't wait to learn more about the dragons and everything!
---
RECENTLY FINISHED
Another incredibly fun romace that kept the pages flowing. I thought Khai and Esme were both great and I really loved the family stuff in the story (like always)
---
READING NEXT
I'm really not sure what mood I'm going to be in after Priory of the Orange Tree. I might want a contemporary, a reread, or a fun urban fantasy. We'll see.
---
Have you read any of these books? Are they on your TBR? What are you reading right now? Share your thoughts below!