I'm a little behind on queueing up reviews from April, but better late than never. These are 4 of the books I read (and enjoyed to varying degrees) in April. You can check out my earlier mini review post for the month here. 
---
Rating:  ★★★☆☆ (3.5 Stars)
Release Date: October 1, 2013
"It occurs to me, not for the first time, that things change whether you're around to notice them or not."
Katie Cotugno's books always feel so real. The characters and relationships and messy, flawed, human. How to Love is a dual timeline story about one couple's journey from short-term high school sweethearts to unexpected, young parents. I thought the dual timeline really worked for the story, and showed the full journey the characters went on and how much they've changed. Reena and Sawyer's love is authentic to them – it's complicated and earnest. And there are many moments that one or the other frustrates me to no end, but their story felt true the them. And I was happy with the ending and the potential the characters have.
---
Rating: ★★☆☆☆
Release Date: June 4, 2019
I wanted this to be a quick and easy read to prevent me from going into a reading slump – and it did thank, but I didn't really enjoy the story a whole lot. The story was so quick and easy to read, and that was great, but I didn't really like Amalia. I just couldn't connect with her and thought she was a bit hypocritical. Thought I did enjoy the story format, with the case study observations in the beginning of the chapters! The story just wasn't fleshed out enough – a POV from Ezra would have been fantastic, the ending was a little abrupt, and we have a few plot mentions that were never explained. So the story was okay – by no means bad enough to stop and it did what I wanted it too, which was put me back into a reading mood. But I think this is going to be a pretty forgettable read, unfortunately. 
I received a copy of the book from the publisher via Edelweiss in exchange for an honest review.
---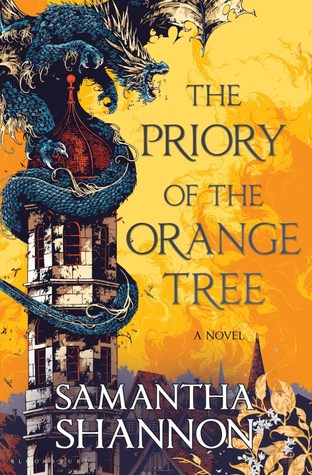 Rating: ★★☆☆☆
Release Date: February 26, 2019
DNF @ 41%
What is below must be balanced by what is above, and in this is the precision of the universe. Fire ascends from the earth, light descends from the sky. Too much of one doth inflame the other, and in this the extinction of the universe."
It pains me to say this, but I have to put this down for now. I fear that if I don't I'll start to actively dislike it instead of being mostly bored by it.
While I really loved parts of this story – the worldbuilding, the dragons, the different governing politics. I just could not get into this story. I would get these momentary flashes of interest, where I thought the story had finally hooked me, but when we changed POVs my interest went with it. I thought the interwoven history was done incredibly well, and I liked seeing the plot unfold slowly and really build on itself, but I simultaneously did not care abut what was happening at all. I was only reading this to pass time, and to get more of the dragons because Nayimathun was amazing. I read some big, intense moments – high stakes and death – but I felt nothing. There was no impact on me at all, and I'm mildly gutted by my disinterest. I think I'll definitely give this another go in the future, maybe change format, but it's not working for me right now.
---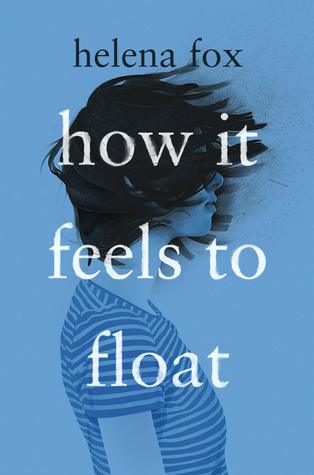 Rating: ★★★★★
Release Date: May 7, 2019
"I don't mind not knowing the universe is filled with incomprehensible things. We exist inside a multitude of singularities. I accepted this a long time ago."
I don't think it's an understatement to say that How It Feels to Float is one of the most stunning debuts I've read recently. There's such a calming rhythm to the writing that pulls you into Biz's chaotic thoughts. It's quite the perfect pairing. The writing is lyrical, poetic, and about as close as you can get to a novel told in verse, without being told in verse. There's a stream of consciousness quality to Biz's thought that comes across as completely organic and let's you get to know her in an intimate way. But it can also be incredibly tough to read, because Biz is going through a lot and definitely has dark thoughts that encroach. But I loved her friendship with Grace, Jasper, and Silvia. So even thought this is a tough read, I think it is definitely worth it. How It Feels to Float is an exploration of grief and acceptance and the ghosts that chase you on your journey to healing.
I received a copy of the book from the publisher in exchange for an honest review.
---
Have you read read any of these books? Which do you think you'll pick up first? Share below!