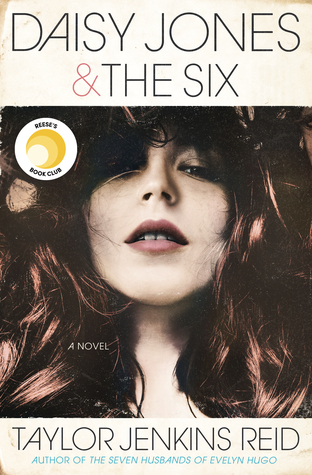 Title: Daisy Jones & the Six
Author: Taylor Jenkins Reid
Rating: ★★★★★
Publisher: Ballantine Books
Release Date: March 5, 2019
"I had absolutely no interest in being somebody else's muse. I am not a muse.
I am the somebody. End of fucking story."
---
Hi, my name is Danielle and I was emotionally compromised by this novel.
I'm convinced that Taylor Jenkins Reid has access to an alternate reality where Daisy Jones & the Six was really the biggest band in America in the 60s and 70s, and she just wanted to tell their story. And tell it she did. These characters are all real people, dealing with extremely emotional and complex situations. Sometimes they make the wrong decisions, sometimes they live up to your expectations, and sometimes they surprise you but they always are true to themselves – flaws, failures, and regrets.
I really don't don't know what else to say other than I was hooked from page one, and I was a crying mess for the last 50 pages. Basically, this story had me in it's grip and never let go. The middle of the story really builds the group as a whole and their experience, but the last quarter of the story, you really get to see Daisy and Billy personally and individually. And I thought I was invested before, but Daisy and Billy are really the epicenter of this musical vortex of love, anguish, and fear, but all of the characters had shining moments that made them feel alive. I aspire to have Daisy's confidence, Karen's self assurance, Camilla's compassion and Billy's resolve. If I could define Daisy Jones & the Six in one word it would be: personal. This feels like real people, telling authentic stories about their experiences. And it was a pleasure to be along for the ride.
---
Favorite Taylor Jenkins Reid book? Share below!