Here are some mini reviews for some of the  the books I read (and enjoyed to varying degrees) in May. April and May have not been the best reading months. It's so up and down between books I'm LOVING and ones I just don't care about. 
---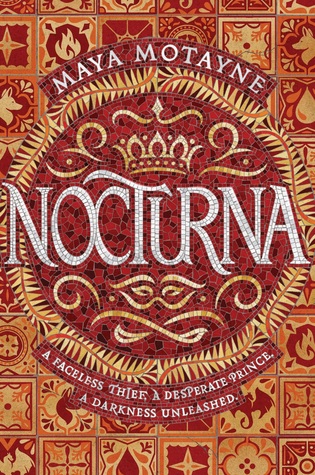 Rating:  ★★☆☆☆
Release Date: May 7, 2019
DNF @35%
I hate to say it but this is just not holding my interest right now and I have to put it down.
I thought the worldbuilding was good – there was a clear established history and conflict between Englass and Castallan that was messy, complex, and a perfect setting for a fantasty story. Unfortunately, I didn't really like the characters all that much so I couldn't get into the plot. And I got to the shift in the story, and I just wasn't feeling it and I didn't want to put myself in a slump, so I decided to quite while I was a head.
I do think a lot of peopel will enjoy this story, If you are more plot or world -driven when you read, I think you would probably still enjoy this. But as a character reader – who didn't like the characters – this one unfortunantely wasn't for me.
I received a copy of the book from the publisher in exchange for an honest review.
---
Rating: ★★★☆☆
Release Date: 2005-2007
This is such a fun light mystery series. It's got so much rom-com elements that's it's hard to not get completely suckered into the story. I loved Heather, Cooper, the entire cast of characters from the dorm – and surprisingly even Jordan. Just a fun quick read that really helps you get lost in a book.
I didn't like the murder plot for book 2 as much as the first, but I thought all the character stuff worked so well still. But book 3 was back in fine form with a good mystery and solid character moments.
---
Rating: ★★★☆☆ (3.5 Stars)
Release Date: May 23, 2017
"Everyone is afraid of something. We fear things because we value them. We fear losing people because we love them. We fear dying because we value being alive. Don't wish you didn't fear anything. All that would mean is that you didn't feel anything."
There are so many wonderful characters in this series, but the plot is in the last thing on my mind when reading if I'm being honest. And I think I'm okay with that.
Lord of Shadows picks of right where Lady Midnight left off and the Blackthorn clan is trying to keep thier family together in the midst of dark magic, Shadowhunter politics, and personal grudges.
•I continue to love the Blackthorn family an obscene amount.
• I know Emma is supposed to be the main character, but she's probably my least favorite out of the main cast. Not because I really dislike her, but I just like everyone else more.
•All of the relationships are incredibly strong and balanced and really make me fall head-first into the story.
•I liked getting more of the Blackthorn siblings (individually and the group).
•And I liked seeing Magnus and Alec!
•Shadowhunters once again prove to be the worst and a faction wants to further supress Downworlders.
•I'm mostly indifferent to Julian and Emma's romance
•But I am so here for Mark, Kieran, & Christina
I don't know if I have much more to say? This was good and I liked it, but I thought book 1 was a tighter story overall and I couldn't put it down, but this one was a bit more disjointed. Still good though. Can't wait to see what happens in the finale!
---
Have you read read any of these books? Which do you think you'll pick up first? Share below!