Another Sunday, another book tag!
And onto the next letter in this alphabet tag. I'm getting so close to the end I don't kow what I'll do when it's over!

---
Memorable titles that start with the letter "V"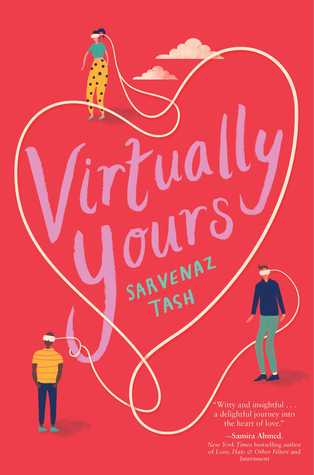 Virtually Yours by Sarvenaz Tash is a recent read for me and I thought it was a fun and cute contemporary story with a scifi twist. Mariam was a MC that I really grew to love through the story. Vendetta by Catherine Doyle is quintisential teen drama in book form. It over the top and pure mind candy. The Victoria in My Head by Janelle Milanes is  a musically inclined story that deals with some mental health topics as well. The Vanishing Stair by Maureen Johnson is a satisfying sequel to an engrossing mystery series. A Very Large Expanse of Sea by Tahereh Mafi became an instant favorite last year and I cannot recommend it enough.
---
Books Starting with "V" on my TBR

The Valiant by Lesley Liningston is a gladiator inspired fantasy story that sounds super political and action-y! Vicious by V.E. Schwab is a book that I definitely want to read because I live for morally grey characters, but I just haven't gotten around to it yet. I even currently have it check out from the library, but I've just been prioritizing other stuff.
---
Have you read any of these books What your favorite book that starts  with a "V"? Are any of these on your TBR? Share below!