Here are some mini reviews for some of the  the books I read (and enjoyed to varying degrees) in June. It's been a better reading month than the past few, but it's so up and down between books I'm LOVING and ones I just don't care about.  But be prepared for a lot of mini reviews below.
---
Rating:  ★★★★☆
Release Date: June 7, 2016
A super sweet story with a lot of heart and emotions.
After completely loving Daisy Jones & The Six, I wanted to go to some of Taylor Jenkins Reid's backlog and work forwards. One True Loves is a bittersweet story filled with love and longing. It's a story of losing hope, finding it again, and being unsure of yourself. I thought Emma's relationships with Jesse and Sam were unique and honest. I was routing for each couple even though I knew one would end in heartbreak. I don't know if I would have made the same decision as Emma, but I also don't know if I would have been 100% happy with either choice she made. It was an impossible decision that she had to face, but I loved the journey.
---
After I Do by Taylor Jekins Reid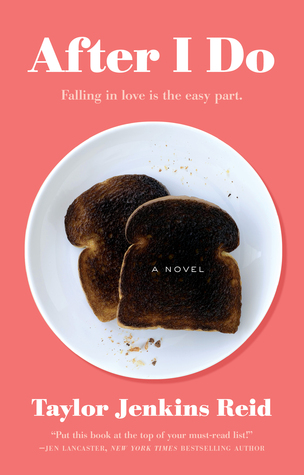 Rating: ★★★★☆ (4.5 Stars)
Release Date: July 1, 2014
"We are tied to each other. We can hate and love, miss and loathe each other all within the same breath. We can never want to see each other again while never wanting to let go."
I totally loved this. Excellent romances and wonderful family stuff, what more could I want?! I thought that Lauren and Ryan felt so real – their emotions, their reactions, their frustrations. It made it really easy to fall into the story quickly. While I would have LOVED a POV from Ryan, I still felt like I got to know him. I could so easily see how they fell in love the first time, and why they cesperately want it to work out now. And I loved Lauren's family so much and I loved that they were such a big part of the story.
---
Rating: ★★★★☆☆ (4.5 Stars)
Release Date: May 23, 2017
Taylor Jenkins Reid is quickly becoming one of my favorite authors. I can turn to any of her books for a great fix: some are happy, some are bittersweet – all are a great time. I thought the split realities in this story worked so well. It showed the inevitability of certain events, but also really highlighted the flexibility of the characters. They were fundamentally the same in the respective realities, but nothing was carbon copied from one story to the next. I thought each one was done incredibly well – I loved Hannah. I loved her friendships, her family, her romances. It was all so feel-good and entertaining.
---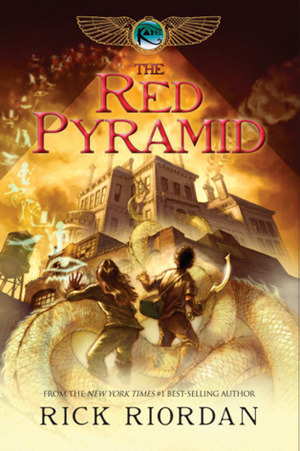 Rating: ★★☆☆☆
Release Date: May 4, 2010
DNF @ 185pgs.
I cannot focus on this book to save my life, so I'm putting it down for now. I like that's the story is told in an oral history kinda format – and the Kane siblings commentary is funny and gives insight into their characters. I also thought the magic system and the Egyptian gods were unique and well done. But the story was just too slow for me right now. I'm probably going to pick this up again later, but this was my lowest priority of the 3 books I was reading and I just didn't have a real desire to pick it up.
---
Rating: ★★★☆☆
Release Date: May 14, 2019
Fun, cute, flirty, and perfect for summer. This was such a quick listen with lots of drama, romance, and some truly great family moments. I'm always a such for enemies to lovers, so anything that combines that with a strong focus on family, I'm in
---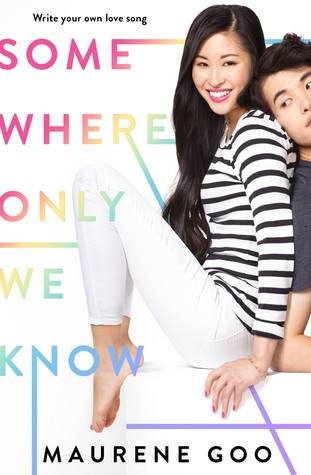 Rating: ★★★☆☆ (3.5 Stars)
Release Date: May 7, 2019
"Who says a quality life can't have some selfishness in it."
I don't think I've read a book that quickly in a while. I mean I was hooked and I couldn't put it down. Somewhere Only We Know is a charming, fun, flirty story of a whirlwind romance and finding your passion. Lucky and Jack are both likeable and relatable – with grounded fears, desires, and dreams. And they were just so cute together. What a great summer read!
---
Rating: ★★☆☆☆
Release Date: May 14, 2019
DNF @50%
I don't know if I just wasn't in the mood for this, or if the narration of the audiobook just wasn't working for me. But no matter what I did, I could not bring myself to care about this book, even though I wanted to enjoy it so much. I never connected with Alex, so it was really hard for me to get into the story. And I thought the plot was pretty slow. I guess this jsut wasn't for me – at least right now.
---
Rating: ★★☆☆☆
Release Date: June 4, 2019
Don't you hate when you finish a book and you don't know how to feel about it. Like it wasn't bad, but you didn't really care about it enough to be good either, so it's just okay I'm done with that – onto the next book. That's kinda how I'm feeling after finishing All Eyes On Us.
I liked Amanda and Rosalie's character progression, but I thought the mystery was pretty obvious and I never really enjoy religion in books – expecially if it endorces conversion therapy (majoy trigger warning). I also wish we got some more closure. I feel like the Amanda's interactions with the police just fell off the face of the Earth near the end of the story. And I was kinda confused by Amanda's mom's storyline. Overall an okay read, but it's not one that's going to stick with me.
---
Have you read any of these books? Which do you think you'll pick up first? Share below!