I thought I'd share some quick and fun reading facts from my Goodreads year in review. I always love sharing the stats along with my faves & disappointment lists, so I hope you enjoy!
---
Total Pages
67, 217 pages
---
Total Books
165
---
Shortest Book
This book is only 139 pages, but it packs such an incredible punch. There's so much you can take away from this book, and I highly recommend it to all!
---
Longest Book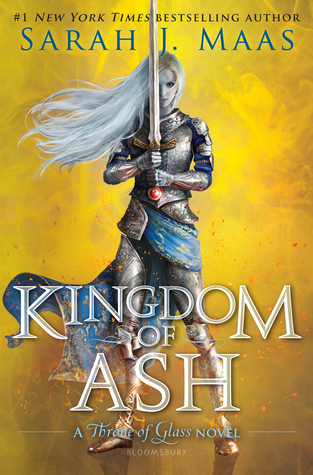 I think this is the 3rd year in a row that a Sarah J. Maas book is my longest of the year. I know this was also my 2019 longest, and thanks to a reread, it was this year's as well.  I obviously adored all 992 pages of  Kingom of Ash it's one of my favorites of the year. You can read my glowing and completely biased review here.
---
Average Book Length
409 pages
---
Average Rating
3.5 Stars for the 3rd year in a row.
---
Most Popular Book I Read
6.3 million people also read this magical book this year.
---
Least Popular Book I Read
Only 42 other people read The Moment We Fell by Kelli Warner, which is I think the smallest amount ever for me.
---
Book I read with the Highest Goodreads Rating
A Court of Mist and Fury currently has a rating of  4.66 Stars – and deserves every one of them.
---
First Book I read in 2019
This was actually a book I didn't like all that much and I've completely forgotten all about it.
---
My Last Read of 2019
I wanted a super holiday-themed read I could listen to around Christmas, and this Christmas Carol retelling is the perfect choise.
---
I feel really happy with how my 2019 reading year ended. Even though Novemeber & December were slower reading months for me – I still enjoyed the books I read.
How did your Goodreads cahllenge go? What was the most popular book you read this year? What underrateed gem would you recommed?
Share below! And here's to a fantastic 2020!