WWW Wednesday is a meme hosted by 

Sam

@

TakingOnAWorldofWords

 and was formerly hosted by 

MizB

@ 

ADailyRhythm

 and revived here on Taking on a World of Words. Just answer the three question. It's open to anyone to participate, even without a blog you can comment on Sam's post with your own answer. It's a great way to share what you've been reading! All you have to do is answer three questions and share a link to your blog in the comments of Sam's blog.
 THE THREE W'S ARE:
What are you currently reading?
What did you recently finish reading?
What do you think you'll read next?
As always, click the book's title to go to the Goodreads page!
---
CURRENTLY READING

Miriam Sharma Hits the Road sounds like it will be the summer roadtrip story I've been waiting on! It should have lots of laughs and great friendship moments so I can't wait!!! I wanted to reread Carry On so I decided to check-out the audiobook and I'm liking it so far! The narrator seems like a perfect Simon, I just can't wait until we get to Baz.
---
Recently Finished
This was  super fun and easy contemporary. Perfect for summer – great family drama and a cute romance.
---
READING NEXT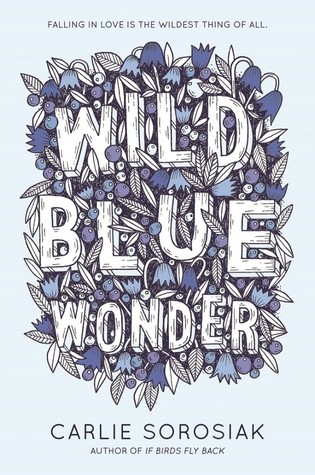 Sometime After Midnight by L. Philips – Sounds super adorable and fluffy!
Wild Blue Wonder by Carlie Sorosaik – This sounds kinda magic and kinda emotional and really great.
A Thousand Beginnings and Endings edited by Ellen Oh & Elise Chapman  – A South & East Asian inspired anthology!!!!
---
Have you read any of these books? Are they on your TBR? What are you reading right now? Share your thoughts below!