February is BLACK HISORY MONTH so I thought I'd highlight some books by Black Authors that have Black protagonists. These are a mix of books I've read (the first 5) and books I want to read this month (the last 5), like a mini TBR. So here are 10 books to celebrate Black History Month!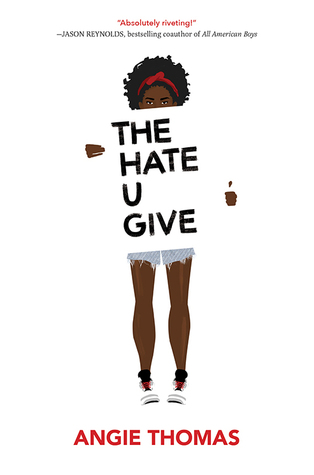 The Hate U Give by Angie Thomas | Sixteen-year-old Starr lives in two worlds: the poor neighbourhood where she was born and raised and her posh high school in the suburbs. The uneasy balance between them is shattered when Starr is the only witness to the fatal shooting of her unarmed best friend, Khalil, by a police officer. Now what Starr says could destroy her community. It could also get her killed. 
---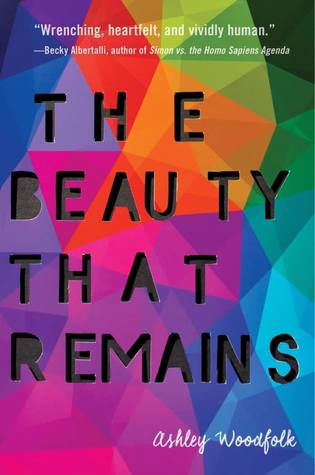 The Beauty That Remains by Ashley Woodfolk | Autumn always knew exactly who she was—a talented artist and a loyal friend. Shay was defined by two things: her bond with her twin sister, Sasha, and her love of music. And Logan always turned to writing love songs when his love life was a little less than perfect.
But when tragedy strikes each of them, somehow music is no longer enough. Now Logan can't stop watching vlogs of his dead ex-boyfriend. Shay is a music blogger struggling to keep it together. And Autumn sends messages that she knows can never be answered.
Each of them wonders: How different would my life be if this hadn't happened? And now that it has . . . what's next?
---
This Side of Home by Renée Watson | Identical twins Nikki and Maya have been on the same page for everything—friends, school, boys and starting off their adult lives at a historically African-American college. But as their neighborhood goes from rough-and-tumble to up-and-coming, suddenly filled with pretty coffee shops and boutiques, Nikki is thrilled while Maya feels like their home is slipping away. Suddenly, the sisters who had always shared everything must confront their dissenting feelings on the importance of their ethnic and cultural identities and, in the process, learn to separate themselves from the long shadow of their identity as twins. 
---
The Women of Brewster Place by Gloria Naylor |  We follow the stories of seven women living in Brewster Place, a bleak inner-city sanctuary, creating a powerful, moving portrait of the strengths, struggles, and hopes of black women in America. Vulnerable and resilient, openhanded and open-hearted, these women forge their lives in a place that in turn threatens and protects—a common prison and a shared home. 
---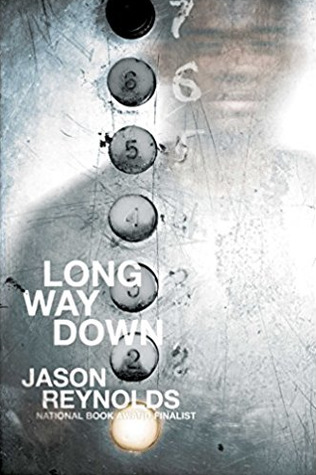 Long Way Down by Jason Reynolds | A cannon. A strap. A piece. A biscuit. A burner. A heater. A chopper. A gat. A hammer. A tool for RULE. 
Or, you can call it a gun. That's what fifteen-year-old Will has shoved in the back waistband of his jeans. See, his brother Shawn was just murdered. And Will knows the rules. No crying. No snitching. Revenge. That's where Will's now heading, with that gun shoved in the back waistband of his jeans, the gun that was his brother's gun. He gets on the elevator, seventh floor, stoked. He knows who he's after. Or does he? As the elevator stops on each floor,  someone connected to his brother gets on to give Will a piece to a bigger story than the one he thinks he knows. A story that might never know an END…if WILL gets off that elevator.
---
---
Parable of the Sower by Octavia Butler | When unattended environmental and economic crises lead to social chaos, not even gated communities are safe. In a night of fire and death Lauren Olamina, a minister's young daughter, loses her family and home and ventures out into the unprotected American landscape. But what begins as a flight for survival soon leads to something much more: a startling vision of human destiny… and the birth of a new faith
---
Monster by Walter Dean Myers |    Sixteen-year-old Steve Harmon is on trial for murder. A Harlem drugstore owner was shot and killed in his store, and the word is that Steve served as the lookout. Guilty or innocent, Steve becomes a pawn in the hands of "the system," cluttered with cynical authority figures and unscrupulous inmates, who will turn in anyone to shorten their own sentences. For the first time, Steve is forced to think about who he is as he faces prison, where he may spend all the tomorrows of his life. 
---
Dear Martin by Nic Stone | Justyce McAllister is top of his class and set for the Ivy League—but none of that matters to the police officer who just put him in handcuffs. And despite leaving his rough neighborhood behind, he can't escape the scorn of his former peers or the ridicule of his new classmates. Justyce looks to the teachings of Dr. Martin Luther King Jr. for answers. But do they hold up anymore? He starts a journal to Dr. King to find out. Then comes the day Justyce goes driving with his best friend, Manny, windows rolled down, music turned up—way up, sparking the fury of a white off-duty cop beside them. Words fly. Shots are fired. Justyce and Manny are caught in the crosshairs. In the media fallout, it's Justyce who is under attack.
---
 X by Ilyasah Shabazz & Kekla Magoon | Cowritten by Malcolm X's daughter, this riveting and revealing novel follows the formative years of the man whose words and actions shook the world. X follows Malcolm from his childhood to his imprisonment for theft at age twenty, when he found the faith that would lead him to forge a new path and command a voice that still resonates today.
---
Dread Nation by Justina Ireland | Jane McKeene was born two days before the dead began to walk the battlefields of Gettysburg and Chancellorsville—derailing the War Between the States and changing America forever. In this new nation, safety for all depends on the work of a few, and laws like the Native and Negro Reeducation Act require certain children attend combat schools to learn to put down the dead. But there are also opportunities—and Jane is studying to become an Attendant, trained in both weaponry and etiquette to protect the well-to-do. It's a chance for a better life for Negro girls like Jane. . Almost finished with her education at Miss Preston's School of Combat in Baltimore, Jane is set on returning to her Kentucky home and doesn't pay much mind to the politics of the eastern cities, with their talk of returning America to the glory of its days before the dead rose. But when families around Baltimore County begin to go missing, Jane is caught in the middle of a conspiracy, one that finds her in a desperate fight for her life against some powerful enemies. And the restless dead, it would seem, are the least of her problems.
---
There are obviously a million other books I could have recommended, but I wanted to keep the list somewhat manageable. Have you read any of these books? What are you favorite book by Black Authors? Who's your favorite black protagonist? Share below!
---